GUNS & AMMO
Expert advice, appraisals and the fascinating stories behind your firearms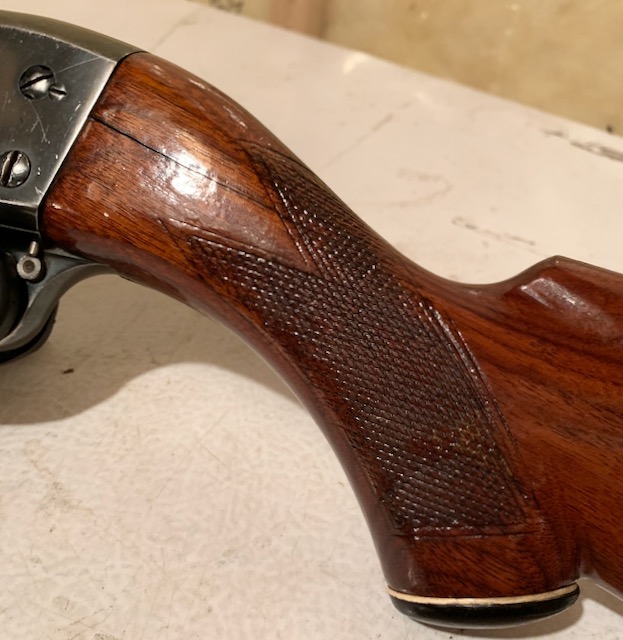 This is my Ithaca Model 37, manufactured in 1942 (above). The serial number is 69606. I'm thinking about selling it, and wonder what it's worth. Thanks.
SCOTT RILEY
OTTAWA, ONTARIO
The Ithaca 37 is considered one of the best pump shotguns ever made, in a class with the Winchester 12 and Remington 31. Due to its bottom ejection, it was especially popular with left-handed shooters, as they didn't have to worry about ejected cases flying across their line of vision.
With more than two million made, the standard models such as this one are not particularly rare, making their value primarily as practical sporting arms (they should not be used with steel shot). Your shotgun appears to have a long crack in the butt stock where it joins the receiver, which will severely impact the value. On the plus side, there seems to be no rust, and the wood is checkered rather than plain. Due to the cracked stock, however, I'd say your rifle is worth $250 to $350.