Pike perfection
For tackling giant spring northerns, nothing beats fly fishing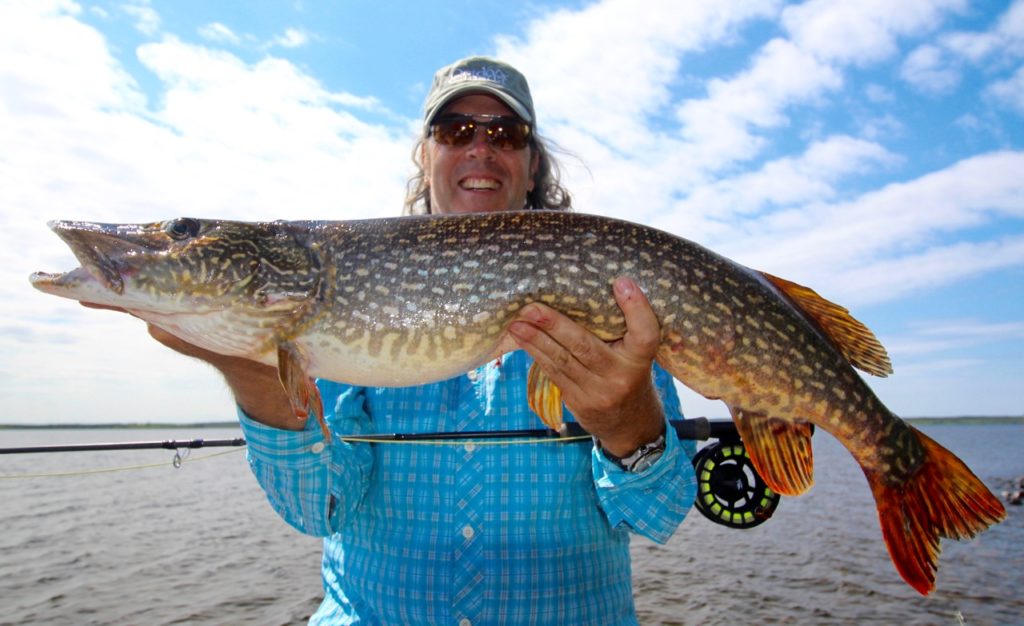 The way a big northern pike explodes on a fly, launching a twisting, surging, headshaking brawl, is unlike any other angling experience in Canada. It's pure excitement, and surely the most fun way to catch shallow-water pike.
But more than that, I'm 100 per cent convinced that fly fishing is also the most effective way to hook and land early-season northerns. After a decade of seriously targeting these toothy predators on the fly, I think the evidence is compelling—fly anglers have the deadliest big-pike baits, the most versatile and effective way to present those baits, and the best tool for fighting and landing the fish.
Fly fishing is the most fun way to land big #pike. But it's also the most EFFECTIVE way. These 3 reasons prove it!