Guns & ammo
Expert advice, appraisals and the fascinating stories behind your firearms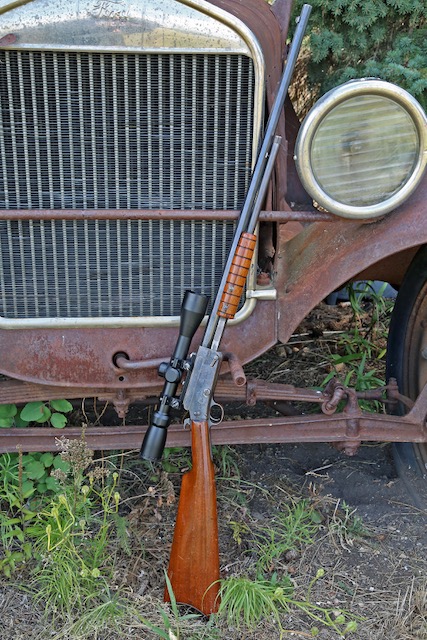 COLLECTOR'S CORNER
The Marlin 27S slide, or pump, action rifle is an improved version of the original Model 27, which was made from 1910 to 1911. The 27S has a large button on the lower middle of the receiver that can be pulled back to allow the action to cycle, even with the hammer cocked (as pictured here). It was offered in .25 Rimfire, .32-20 Winchester and .25-20 Winchester, with either a round or octagonal barrel. Except for the war years, the 27S was made from 1913 to 1932.
The rifle shown here, in .25-20, belongs to a friend who shoots it regularly, as do his grandkids. It is very well made, smooth, reliable and quite accurate. My friend says the youngsters love the rifle because it kicks little more than a .22, and it's easy to hit the target at 100 yards. The factory Winchester load uses an 86-grain bullet, delivered at 1,460 fps.
Collectors are no doubt horrified at the thought of this rifle being drilled and tapped for a scope. Happily, that is not the case. Up to about 1916, the 27S was factory drilled and tapped for a special receiver sight made by Hepburn. The owner of this rifle adapted a sight rail to fit the factory holes, and carefully stored the plug screws and original rear sight. That way, the rifle can be restored to its original condition in minutes.
In near-new condition, these rifles can easily sell for $1,600 to $2,000 at a firearms auction. This particular example has a good deal of original finish, but with some wear on the receiver and barrel; the stock may have been refinished, as well. In this condition, with the original receiver sight put back in place, this rifle would probably sell for $650 to $900 at an auction.