TRIPLE PLAY
For catching fish, this trio of spinning outfits covers the bases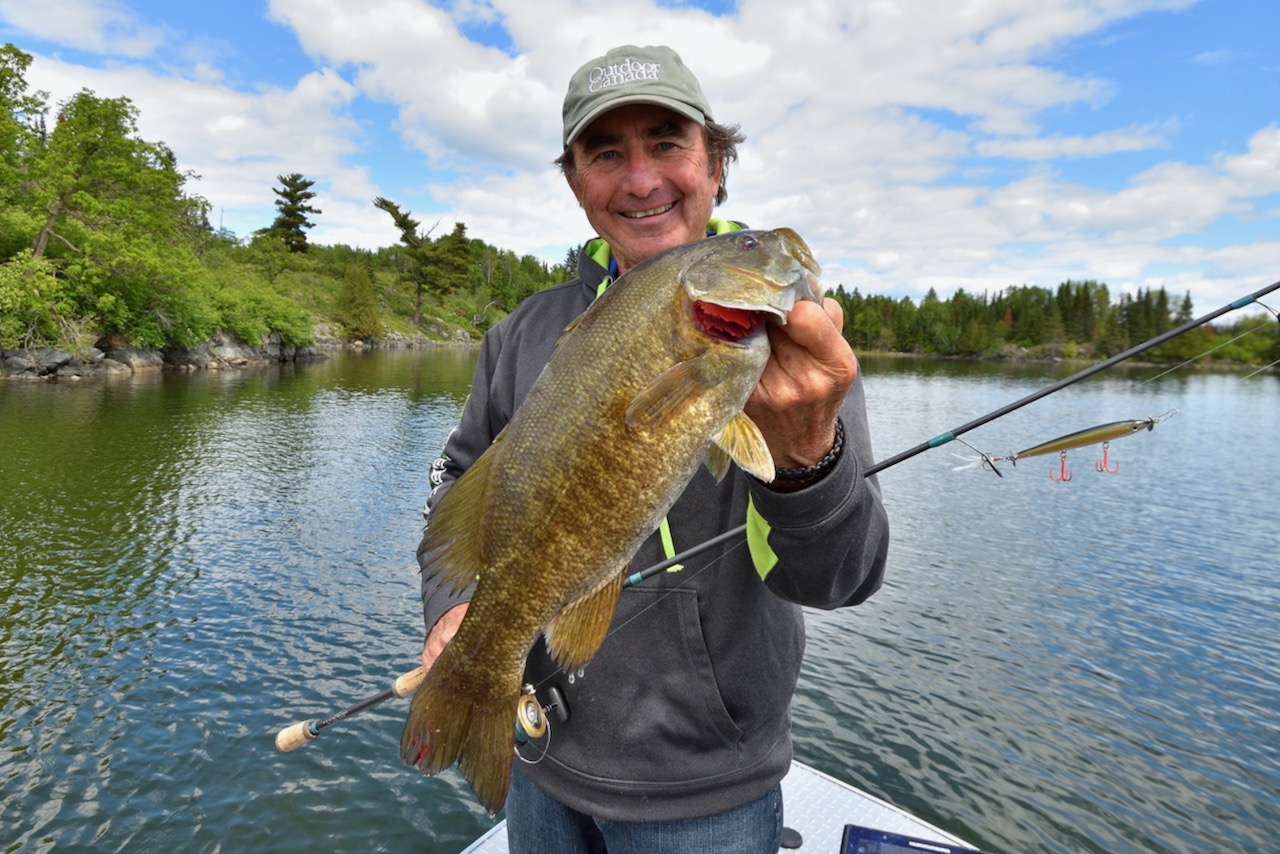 #3  THE ACTION MAKER
My third essential set-up is for fishing jerkbaits—a 6′ 6″ to 6′ 11″ medium-power, fast-action stick mated to a 2500 or 3000 series reel loaded with eight- to 12-pound braid (and a similar strength monofilament or fluorocarbon leader). This shorter rod features a stiff enough tip to let you transfer action to the lure, while the medium power lets you play a feisty big bass, walleye, lake trout or pike without yanking the hooks out of its mouth.
The shorter rod also lets you jerk the bait in any direction, without inadvertently slapping the water with the tip on downward strokes. And unlike a baitcaster with the reel on top of the rod, having the reel underneath allows for optimal wrist movement. (When fishing jerkbaits, always remember to keep some slack in the line, snapping it to get the erratic action out of your lure.)
I should also mention that when I'm fishing in gin-clear water, I prefer six- to eight-pound gel-spun line over braid so I can pitch small jerkbaits a longer distance. The non-stretch line gives me a direct pull on the lure, so I can still impart the right action and achieve great hooksets. That makes this set-up ideal for casting poppers, too, although I switch the line to floating monofilament. And while I mainly rely on this set-up for jerkbaits and poppers, it's perfect for any walleye, bass, pike or trout presentation that requires hand-wrist manipulation to get the lure to move the way you want it to.
Now, I wonder what golf clubs Tiger and Brooke would consider indispensable?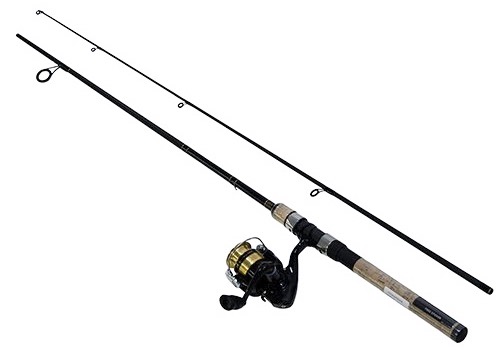 BONUS TIP: ONE PIECE OR TWO?
Not so long ago, most spinning rods came in two pieces that you joined together in the middle. The problem is, that construction resulted in a weak spot affecting the rod's sensitivity and action. Today, with many anglers using rod lockers inside their boats, one-piece fishing rods now dominate the market. That's especially the case when it comes to technique-specific outfits and higher-end rods. Simply put, the one-piece construction allows manufacturers to achieve the perfect combination of taper, flex, power and action. Two-piece rods still have their practical place, of course, especially if you have a small car or often travel by air and don't want to check your rods.