Hardwater hacks
Pike fishing tips from Hall of Fame Angler Wil Wegman
Tip #1: Bait a Jigging Rap
More than 40 years ago, Wil Wegman (above) discovered a trick on a pike-filled kettle lake in southern Ontario that's still paying dividends for the Canadian Angler Hall of Fame inductee. It involves a fresh six- to eight-inch-long sucker or chub (in a pinch, a frozen store-bought herring or similar fish will also work) skewered onto a large Rapala Jigging Rap (below). To do this, Wegman cuts the baitfish in half, holds the lure horizontally and carefully pushes the front half of the bait over the front of the lure, being careful not to tear too much flesh. Then he does the same thing with the back half of the bait over the back of the lure.

"Fresh-cut bait lasts the longest," Wegman says, noting that he uses small elastic bands to hold the halves of softer, previously frozen baitfish in place. "Your bait will fall off occasionally, but the chumming only adds to the appeal of the technique." Regardless, don't overwork the lure. "I like to hover it, with an occasional easy lift and controlled downward glide," Wegman says. "Winter pike love picking up dead baitfish, so you want to offer it close to the bottom." Just be prepared for the fish to simply swim away with the bait—most times you won't feel the hit, but you'll see your line moving across the hole.
[easy-tweet tweet="Hall of fame angler Wil Wegman shares two of his secret #icefishing tips " user="OutdoorCanada" hashtags="Winterfun, icefishingFriday, pike "]
To control big pike and properly present the stout bait (walleye and lake trout will eat it, too) in clear water, Wegman favours a 28-inch, medium-action ice rod spooled with 20-pound Sufix 832 Ice Braid and a fluorocarbon leader of similar strength. When the water is dirty or stained, however, he sticks with a traditional wire leader. And when Wegman fishes outside of his shelter, exposed to the elements, he opts for a 42-inch HT Enterprises Big Eye rod equipped with guides that don't ice up.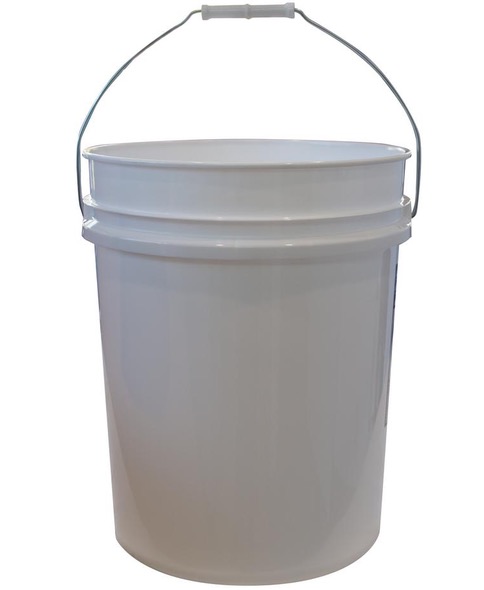 Tip #2: Warm your buns
If you're like most ice anglers, you often carry your ice-fishing gear inside a five-gallon plastic pail that you flip over and sit on as you fish. Wil Wegman says sitting on the flat surface might seem logical, but perching on the open end can be more comfortable—and warmer. He says the small amounts of body heat that escape from your derriere get trapped inside the pail, keeping your bottom warm.
Every Friday this winter we'll be sharing Outdoor Canada's top ice fishing tips for 2020. Check back regularly to learn about the latest tackle, tips and techniques for icing more walleye, perch, northern pike, lake trout, crappies and whitefish. And you can see all of this year's ice-fishing secrets at www.outdoorcanada.ca/2020icefishing.