Magic bullets
When the walleye bite gets tough, these lures can save the day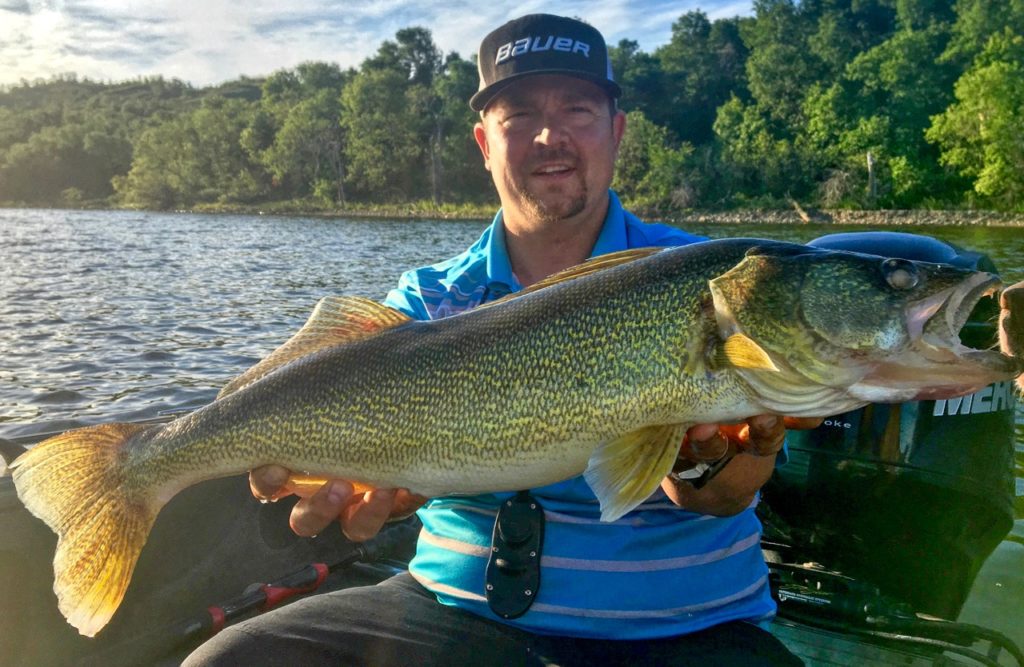 EXPERT ANGLER: TAYLOR PECK
GO-TO LURE: SMILE BLADE SPINNER RIG
Hardcore angler Taylor Peck stunned the walleye world in August 2017 when he boated a 14.55-pound behemoth on Pasqua Lake, Saskatchewan. It was likely among the 10 biggest walleye landed in North America that year, and he caught it trolling one of his beloved homemade crawler harness spinner rigs. "In its simplest form, a crawler harness just works, and typically out-fishes every other presentation by orders of magnitude," the Regina angler says.
Peck builds his spinner rigs using 60 inches of 12- to 15-pound Trilene 100% Fluorocarbon Professional Grade. He ties on two #4 or #6 Gamakatsu hooks, then threads on three beads of the same colour, followed by one bead of a contrasting colour and two more beads of the first colour. He completes the rig by adding a 1.5-inch Mack's Lure Smile Blade (below) and tying on a barrel swivel.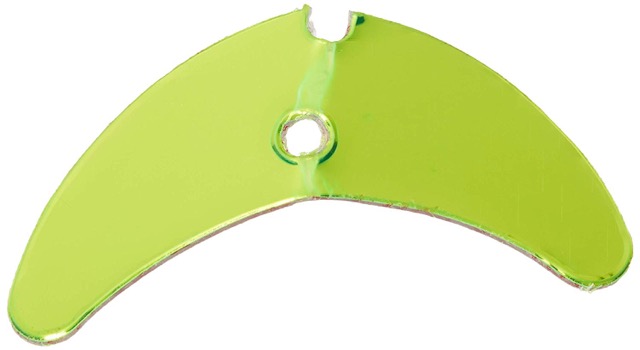 HOW TO FISH IT
According to Peck, the boomerang-shaped Smile Blade, which is made of Mylar, is superior to the metal blades most walleye anglers use because it emits more flash, has a greater range of movement and can be trolled through a wider range of speeds. Noting that most walleye anglers troll harnesses too quickly, he says his preferred pace is between 0.5 and 0.8 miles per hour. Says Peck: "I'm after the walleye that don't want to chase fast food."
To deliver his harness at a snail's pace, Peck turns off the main engine and relies on his electric trolling motor. Not surprisingly, given his preferred pace, Peck can get away with using lighter bottom bouncers to effectively present his crawler harnesses. He typically starts with a 1.5-ounce chartreuse bottom bouncer in depths less than 25 feet, and increases the weight by one ounce for every 10-foot increase in depth. Peck says the painted bottom bouncer makes his presentation more effective, in the same way dodgers and flashers aid trout and salmon anglers.