Magic bullets
When the walleye bite gets tough, these lures can save the day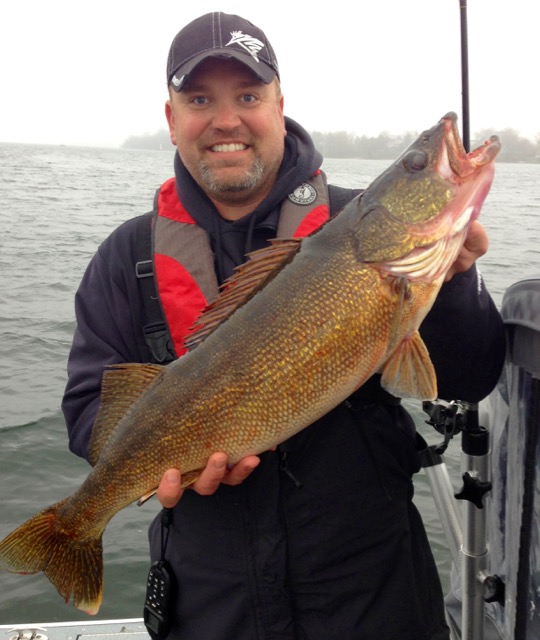 EXPERT ANGLER: NICHOLAS WERNER
GO-TO LURE: LYTLE'S SECRET TAIL SPINNER
As the owner of Werner's Angling Adventures on Ontario's legendary Bay of Quinte, guide Nicholas Werner knows a thing or two about catching big walleye. And when not guiding, he regularly competes in walleye tournaments in the U.S. and Canada. Interestingly, he discovered his confidence lure—Lytle's Secret Tail Spinner (below) from the Reelbait Tackle Company—quite by accident.
While pre-fishing for a charter on Quinte, Werner was digging through his tackle and found a box of Lytle's Secret Tail Spinners, which are intended for bass. Since they're vaguely similar to the Erie Dearie, a locally popular weight-forward spinner, Werner decided to give them a shot. "I tied one on and the rest is history," he says, adding that he has since nicknamed the lure the "Quinte Secret."
It works so well that Werner now uses the three-quarter-ounce version almost exclusively along with the Spin Doctor, an identical tail spinner from Reelbait that's available in more complex colour schemes. While walleye anglers might think a ¾-ounce bait is too heavy, Werner says you need the weight to get down to the base of the weeds, where the lures excel at plucking out walleye. He also sticks with natural colours, including blue/chrome and firetiger on his Lytle's Secrets, and alewife, fire chicken and perch on his Spin Doctors.

HOW TO FISH IT
"I retrieve the Lytle's Secret steadily so I can feel the rhythmic thump of the Colorado blade," Werner says. To keep in contact with the lure and slice through the weeds, he relies on the no-stretch properties of 14- to 30-pound Fireline Fused Original or PowerPro braid. And he ties the lure directly to an 18- to 24-inch leader of stiff, 15- to 20-pound fluorocarbon.
When it comes to rods, Werner's not overly particular. He favours a medium-heavy-action stick with a medium to medium-fast tip, but for clients who find casting that set-up taxing, he says a medium-action will also do the job. He says all that really matters is that anglers work the bait correctly. "I always tell them the most important part is feeling the thump of the lure," Werner says. "The strikes are so vicious that I never worry about them setting the hook."