Magic bullets
When the walleye bite gets tough, these lures can save the day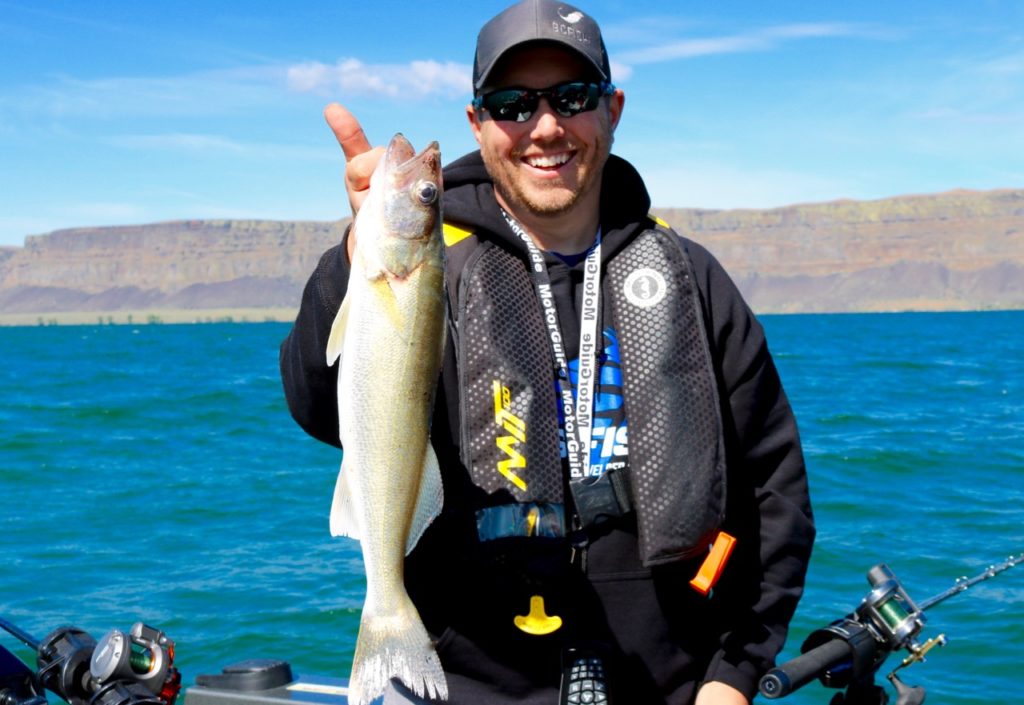 EXPERT ANGLER: DANNY COYNE
GO-TO LURE: SUPER SLOW-DEATH RIG
Spinner rigs remain the confidence lure for many walleye anglers, but the slow-death rig, which uses a hook with a bent shaft to present a small, corkscrewing bait, has also become popular since it was first introduced a decade ago. So, what if you combined the best elements of both presentations? Meet the super slow-death rig, invented by Danny Coyne, founder of the popular fishing website BCFishn.com.
"The slow-death rig is a fantastic tool," says Coyne, who spends much of his time fishing for walleye in the lakes and rivers of southern B.C. "But to present it effectively, you can't have any weight affecting the hook, or it won't spin." With that in mind, he added an ultralight Mack's Tackle Smile Blade—which will still rotate when you're trolling slower than 0.25 miles per hour—to create the extremely effective super slow-death rig.
And since Smile Blades come in a multitude of colours and sizes, you can custom-make your own rigs, right down to also selecting your desired hook size, and the number and size of beads. If you're not the DIY type, Mack's Tackle now sells a similar set-up, the ready-made Smile Blade Slow Death Rig (below).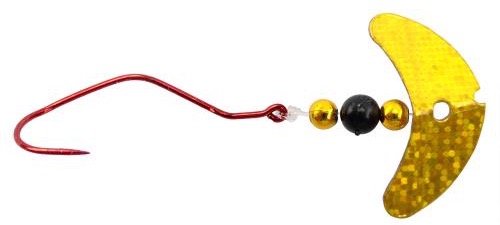 HOW TO FISH IT
Coyne's typical set-up includes two seven-foot 10-inch medium-action rods off the back of the boat, and a pair of nine-foot six-inch medium-action sticks off the sides. He pairs the rods with Daiwa Lexa 300LC reels spooled with eight- to 17-pound TUF-Line XP braid. Coyne loads the rear rods with heavier bottom bouncers so they run closer to the boat, reducing the possibility of line tangles. In all, the set-up lets him cover a 20-foot swath of water.
"If I'm fishing the Columbia River, I use a heavier 15- to 17-pound monofilament leader to stand up to the increased tension and wear from the current," Coyne says. "Plus, the walleye are bigger. But if I'm fishing tight to structure in a lake where the walleye are relating to boulders and sharp ridges, I shorten my leader to four feet to keep my presentation in the strike zone. A longer leader won't let me make tight turns and my lure will veer off the desired path."
Early in the season, when the fish are typically hitting well, Coyne favours using an entire crawler and trolling between 0.5 and 0.8 miles per hour. When he notices the walleye biting short, however, he pinches off the crawler's tail so that no more than a half-inch trails behind the hook. He trims his soft-plastic dressings the same way. And the B.C. pro doesn't hesitate to troll his super slow-death rig without the aid of a bottom bouncer. "Because the Smile Blade is so light, it doesn't sink like a traditional spinner," he says. "So I fish it over the tops of the weeds in the summer when I find the walleye feeding on perch."