Cool cuisine
Don't settle for the same old sandwiches when you can whip up these ice-fishing feasts
This winter, Winnipeg hunter/angler/chef Cameron Tait is sharing four fantastic recipes with Outdoor Canada readers: Whitefish Stew, Caribbean Trout, Pike Chowder and Coconut Catfish. And even cooler, all these delectable fish dishes can be prepared right on the ice.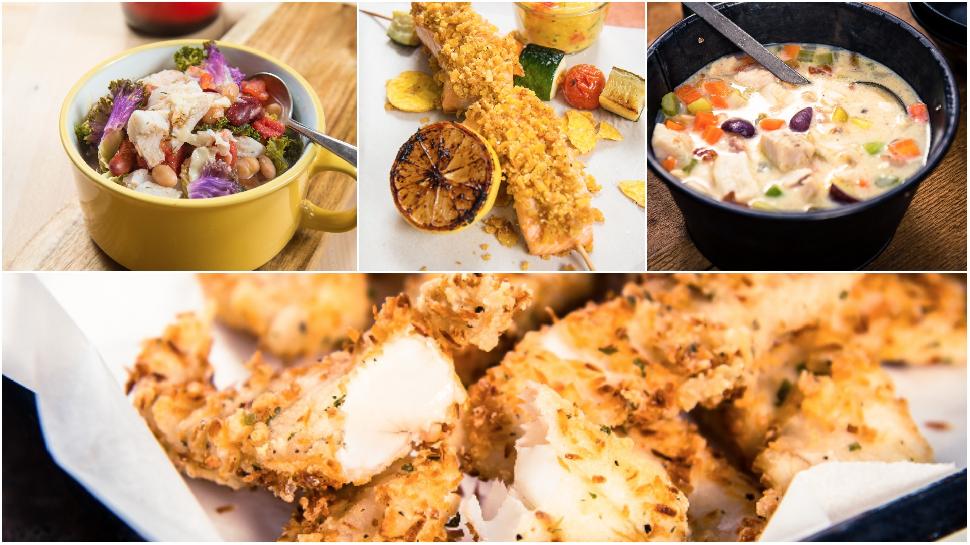 Have you ever heard the French cooking term mise en place? Used in kitchens around the world, it means having all your ingredients prepped, organized and at the ready to cook a meal. But what does it have to do with the following ice-fishing recipes?
Well, everyone I know appreciates good food any time, anywhere, and that includes anglers out on the ice. It doesn't have to be complicated—just a little preparation can turn any boring meal into a delectable experience. And that's exactly what these dishes have in common.
Simply do your prep before you leave home, then once you're out on the ice, drop in your line, catch your fish and cook it up with the at-the-ready ingredients. Just a word of warning, though: These recipes are only made for four anglers, but the aroma is sure to tantalize many others from afar!