Frosty fare
Tasty wild fish and game lunches for those long days out on the ice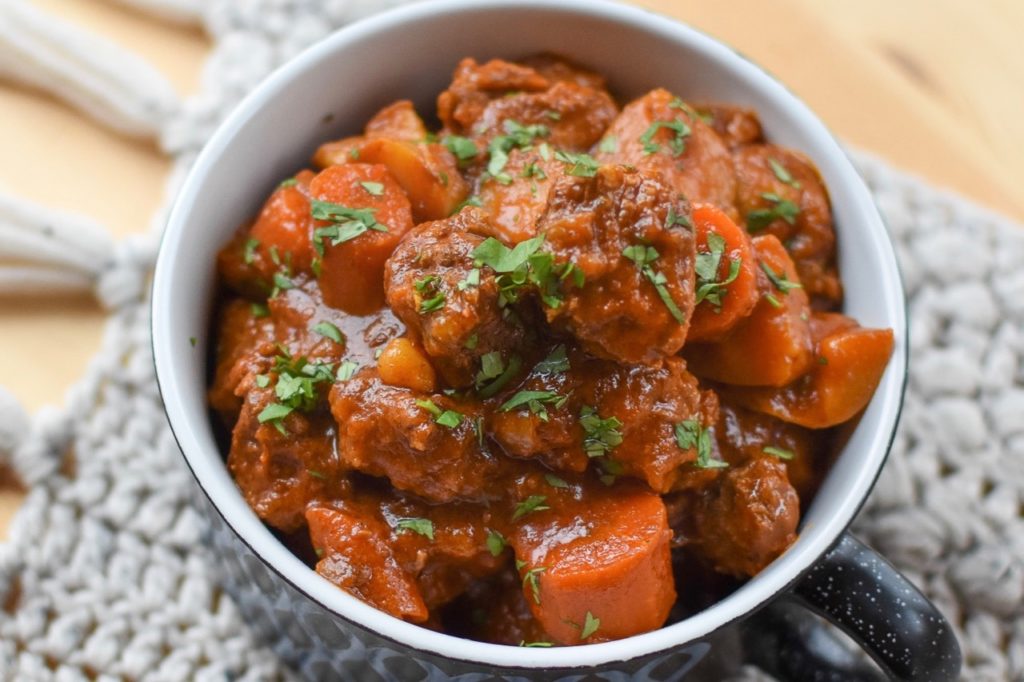 BLACK BEAR GOULASH
2 tbsp canola oil
3 cups bear shoulder or leg, 1-inch dice
Salt and pepper, to taste
½ onion, diced
2 carrots, sliced
2 cups diced potato
¼ cup tomato paste
2 tbsp flour
1 tbsp paprika
½ cup red wine
2 cups beef stock
Add oil to a pot and heat to medium-high. Season bear with salt and pepper, then brown on all sides in the pot. Add onion, carrots and potato; sauté for 5 minutes.
Lower heat to medium, and add tomato paste, flour and paprika. Stir to combine, then mix in wine and beef stock.
Bring to a simmer then check seasoning; cover with a lid and place in a preheated 300°F oven. Cook for 2 hours, or until meat is tender.
Pour piping hot goulash into a large, vacuum-insulated food container. On the ice, serve in bowls with crusty bread.