Frosty fare
Tasty wild fish and game lunches for those long days out on the ice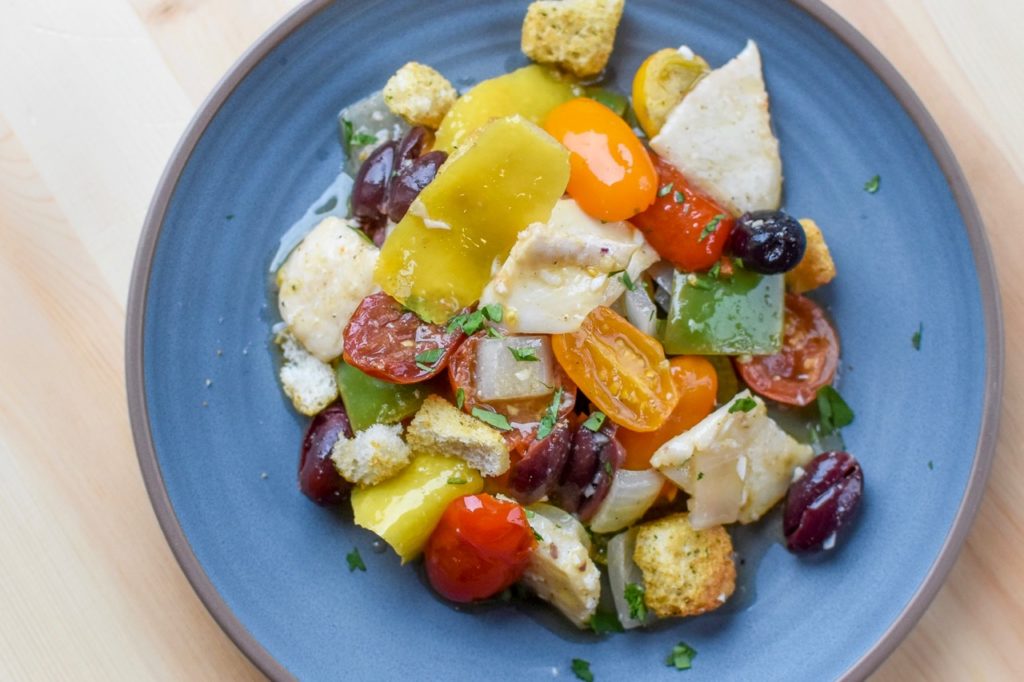 PORTUGUESE PERCH SALAD
4 perch fillets, 1-inch dice
¼ cup olive oil
½ onion, diced
3 cloves garlic, finely chopped
1 red pepper, 1-inch dice
½ cup pitted black olives
1 cup mixed grape tomatoes, cut in half
Lemon rind
Juice of half lemon
Salt and pepper, to taste
2 tbsp chopped basil
½ cup croutons
In a mixing bowl, add all ingredients (except basil and croutons) and toss gently to combine.
Spread salad mixture on a parchment-lined sheet pan, and place in a preheated 400°F oven. Toss gently after 10 minutes, then roast for another 7. Remove from oven and let cool.
Place salad in a large travel container; pack basil and croutons separately. On the ice, serve on plates and garnish with basil and croutons.