Frosty fare
Tasty wild fish and game lunches for those long days out on the ice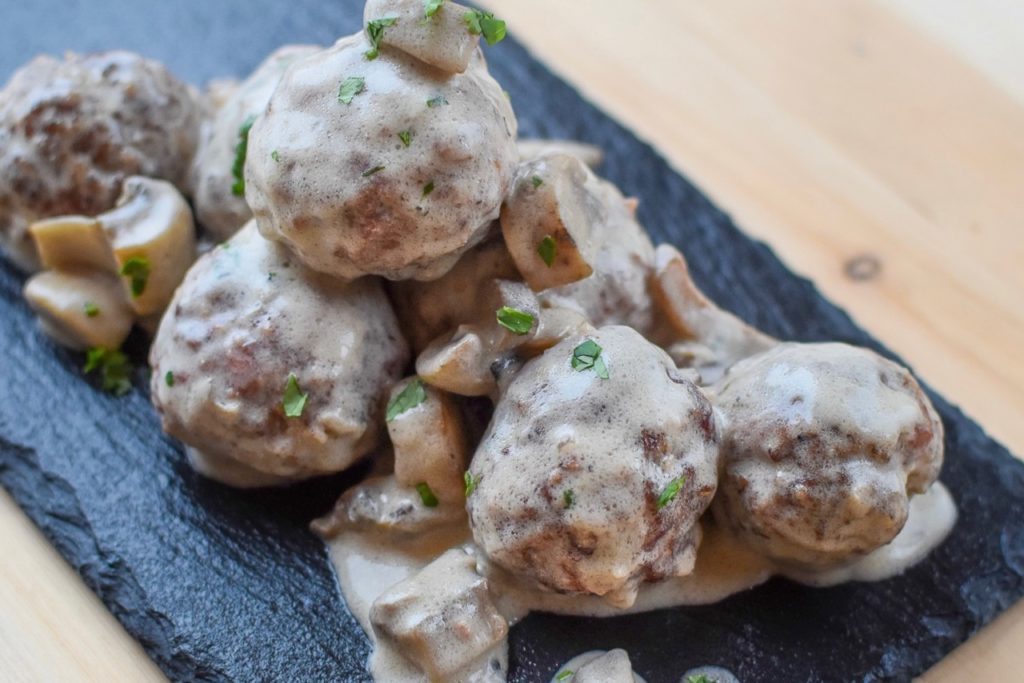 MUSHROOM ELK MEATBALLS
MEATBALLS
1 lb ground elk
1 lb ground pork
¼ cup breadcrumbs
1 whole egg
¼ tsp each nutmeg, allspice, black pepper
½ cup onion, finely chopped
Pinch kosher salt
SAUCE
½ cup butter
2 cups quartered mushrooms
1 tsp grainy mustard
Salt and pepper, to taste
540 ml can cream of mushroom soup (non-condensed)
In a mixing bowl, thoroughly combine all meatball ingredients, then form 16 equal-sized meatballs.
Spread meatballs on a parchment-lined sheet pan and place in a preheated 350°F oven for 20 minutes; remove and set aside.
For the sauce, melt butter in a large pot, then sauté mushrooms until tender. Add remaining sauce ingredients and bring to a simmer. Place lid on top, reduce heat and simmer for 1 hour.
Pour piping hot meatballs and sauce into a large, vacuum-insulated food container. On the ice, serve in bowls with crusty bread.