The guide guide
Now's the time to start planning for a guided hunt. Here's how to ensure a dream adventure—and avoid disappointment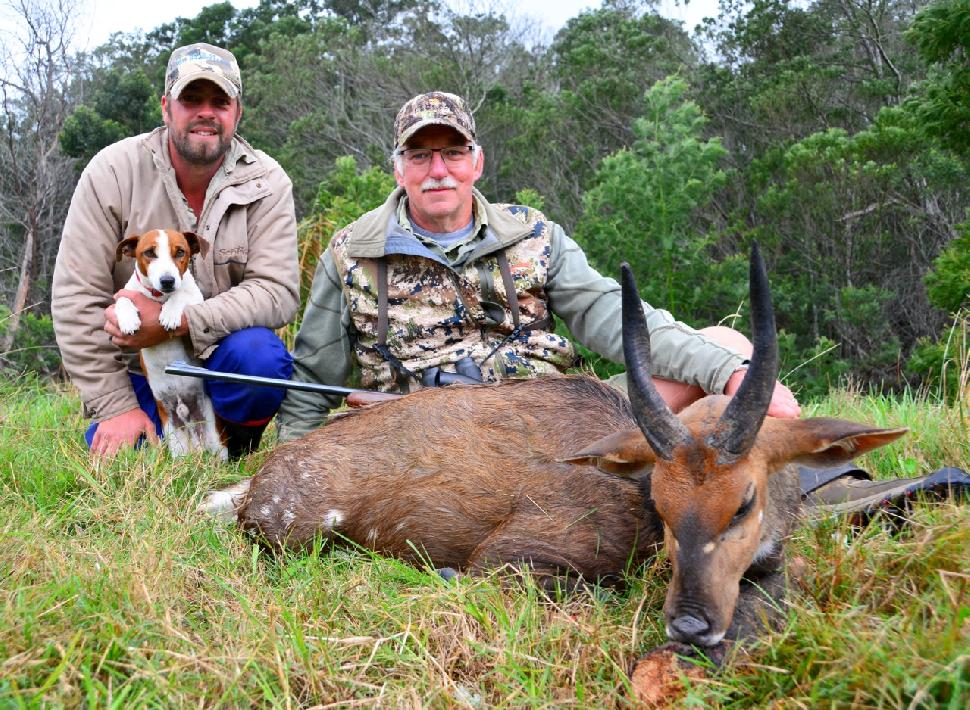 The old bull bushbuck was clearly past his prime, browsing contentedly just 200 metres from where a younger, evidently stronger bull was tending six cows. The senior citizen was no longer king of his realm, though his swollen neck indicated he still had the desire, if not the strength. My guide, Eldre Hattingh, led me quietly through the thornbush, careful not to expose us to the watchful eyes of the feeding bull or the baboons frequenting the area that would bark an alarm at the first sign of danger.
Eventually, we ran out of cover and I settled into the fork of an acacia tree, some 275 metres from the ancient bull. I had plenty of time to shoot, and in short order I was admiring the animal and posing for photos (above). It was the crowning moment of a 10-day hunt in South Africa, featuring comfortable camps, superb food, and friendly and competent guides and staff. Even if I hadn't bagged the old bushbuck, the hunt would have been a tremendous success. Fortunately, that's how many guided hunts go, but it isn't always the case.
I've been on several dozen guided hunts over the past few decades. Most have been excellent, others less so. How can you ensure your guided hunt will result in a rewarding and memorable experience? The difference between a dream hunt and a nightmare is largely in your hands—you need to do your research, be clear and reasonable in your expectations, and head afield with the right attitude.