THE JIG PICTURE
Jigging success depends on picking the proper presentation—and jig style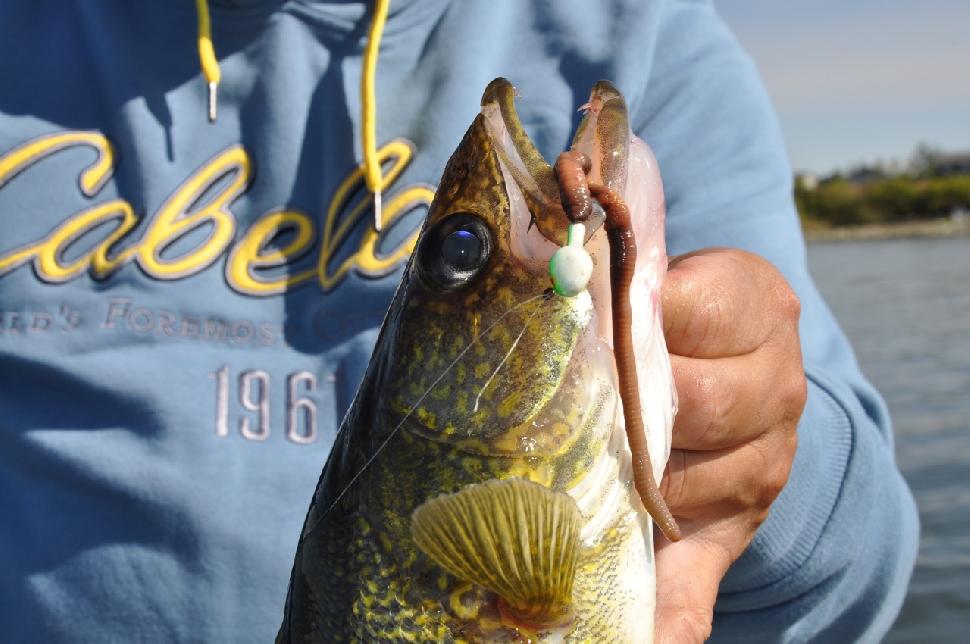 #2  EGG-HEAD JIG
At first glance, the egg-head jig—also referred to as a walleye jig—can be easily mistaken for a round-head. Look more closely, however, and you'll see that it's slightly oval-shaped and tapered like a minnow's head (below). This slight tapering allows it to fall faster than a round-head jig, whether you're vertical jigging or casting.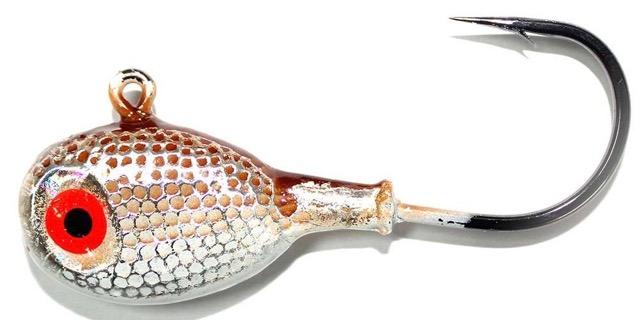 Key to using jigs is choosing the lightest one possible so you can feel the fish but it can't feel you. This jig style gives you the advantage, since the oval shape lets you use a slightly smaller jig than you might otherwise. This is a great feature when fishing vertically, and an even bigger advantage when fishing in current.
An egg-head jig also works quite well when dragging live bait along a rocky bottom, as its tapered shape prevents it from snagging as frequently as a round-head jig. And even when the oval head does get snagged, it often pops out more easily.