Last week I featured some of the phenomenal walleyes that anglers have caught this winter while ice fishing on Lake Winnipeg, the undisputed winter walleye capital of the world.
I requested the photos when I was presenting the fishing seminars last weekend at the Cabela's store in Winnipeg, as part of the week long Great Outdoor Days celebration.  I had a great time "talking fishing" with everyone that atttended, and I promised to award three subscriptions to the magazine for what I deemed to be the best images.
Talk about an impossible task.
Nevertheless, it has to be done, so without further ado – drum roll please – here are the winners.
Starting with this "runner up" image submitted by Ian Petremn.
Wow, isn't this a dandy walleye.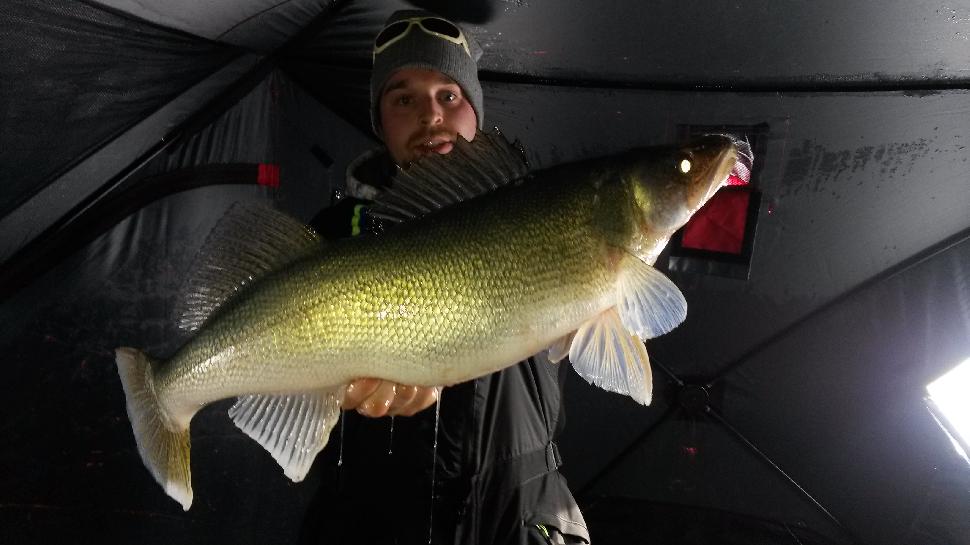 Talking about dandy winter walleyes, feast your eyes on this Lake Winnipeg monster caught by Nick Schmautz.
You've gotta' be proud of that one, Nick!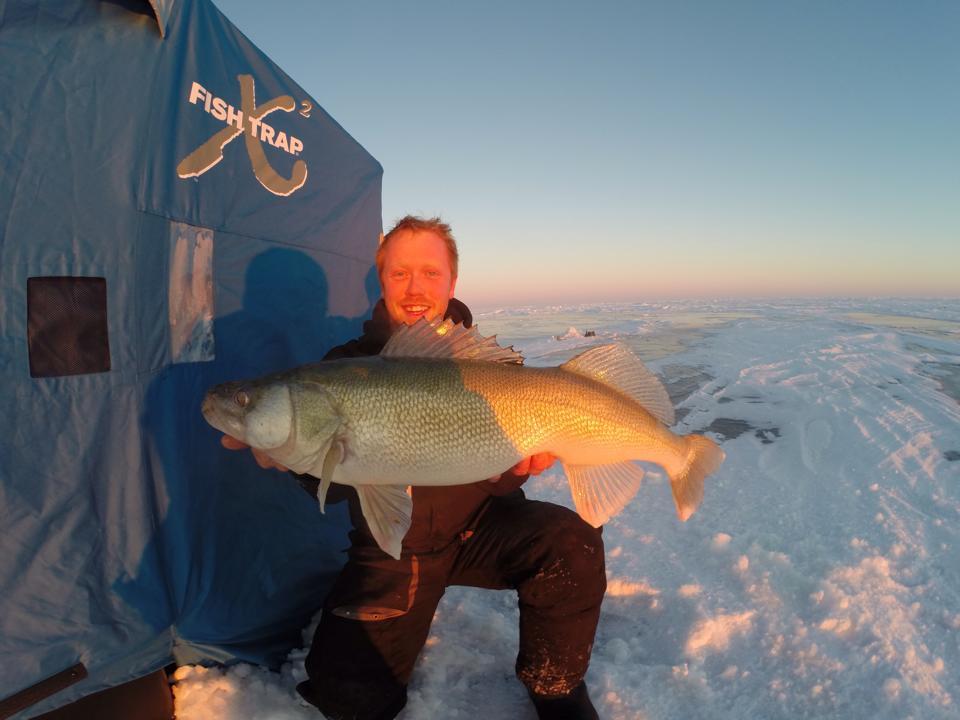 And take a look at the smile on Carson Warkentin's face – it tells you everything you need to know about what he thinks of this beautiful "greenback" – his personal best by the way.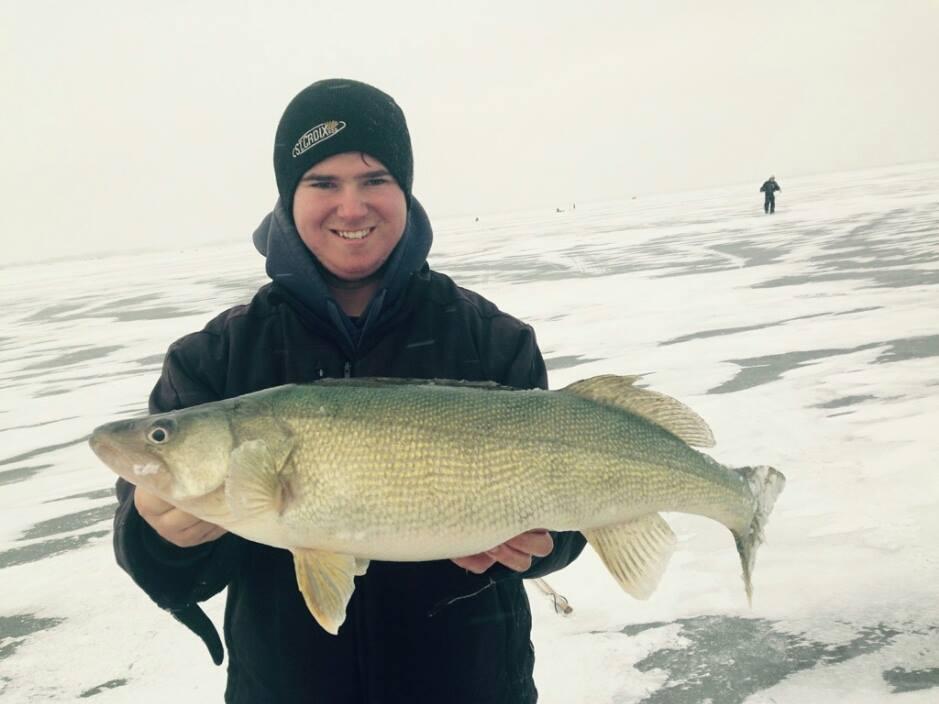 Ditto, Corbin Chipilski.
Corbin showed up to the seminars with two of his fishing buddies and you can't believe the size of the walleyes they were catching this winter.
Awesome, job, boys!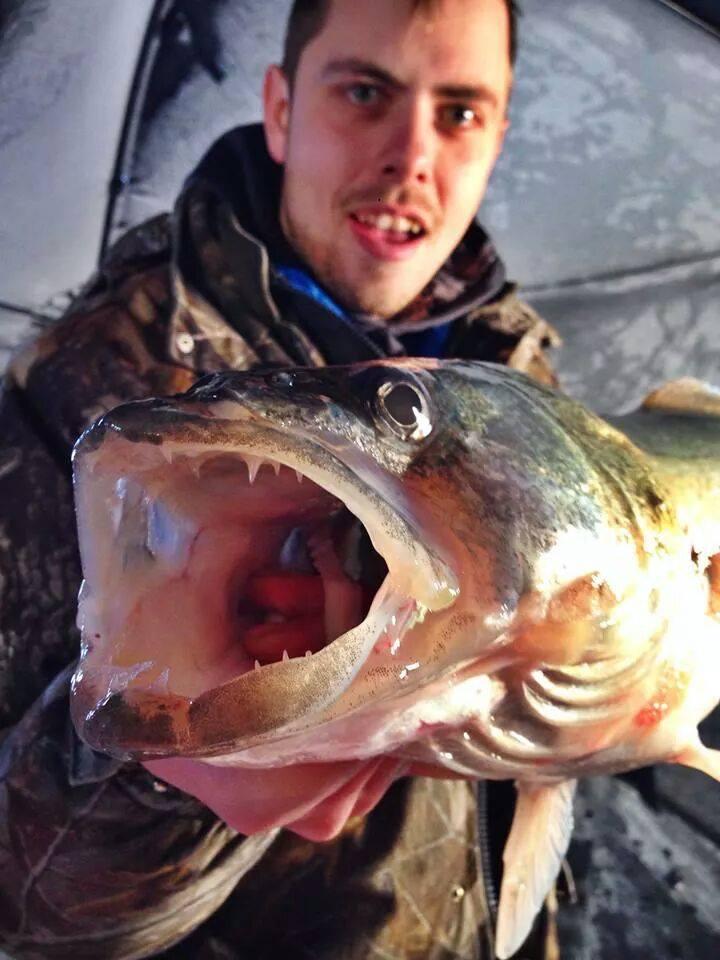 Finally, Karen Watt, Luke Watt, Dan Defoort and Shaun Poot came oh, so close, to winning a subscription with these pics.
But, if it is any consolation, when you're catching fish like these, what can I say, you're already a winner.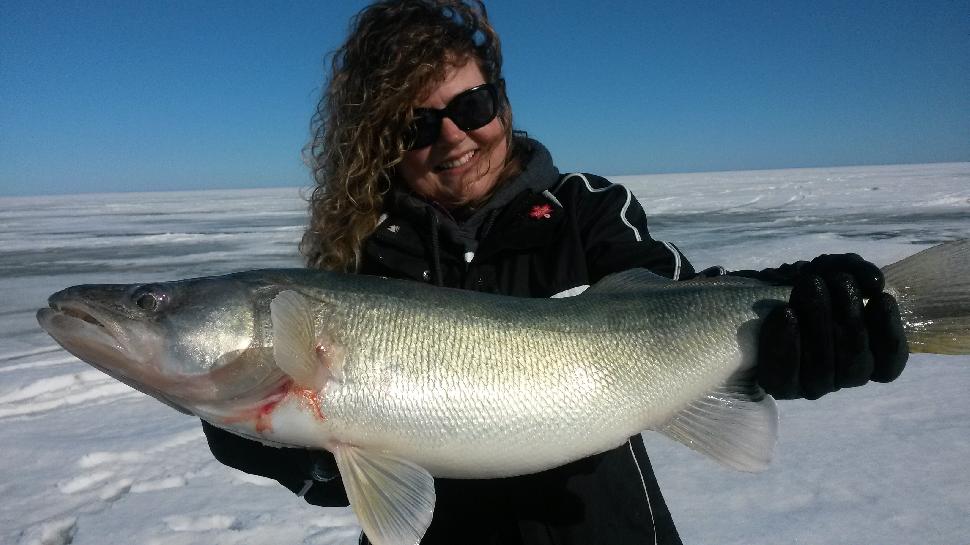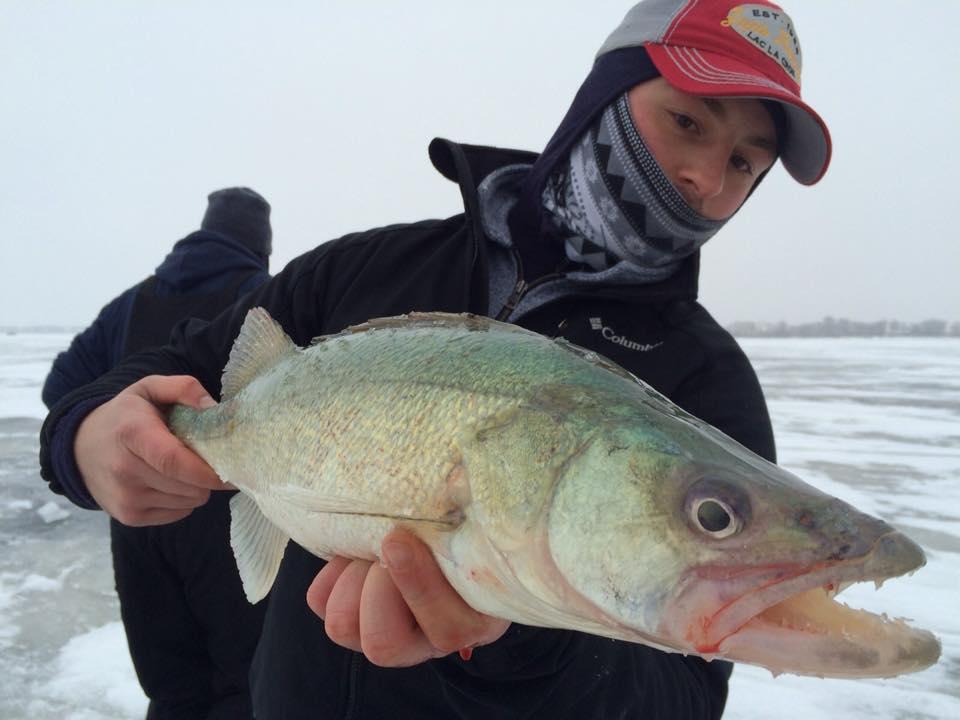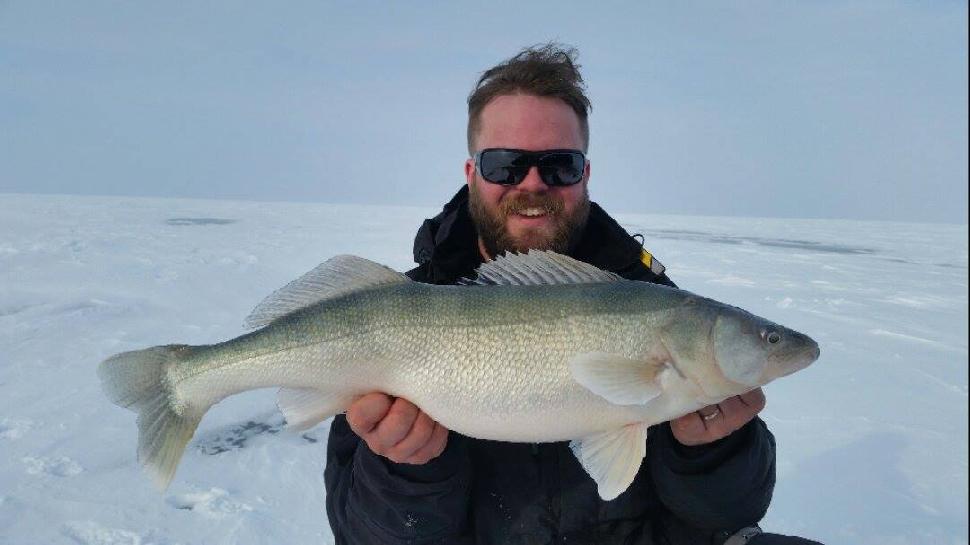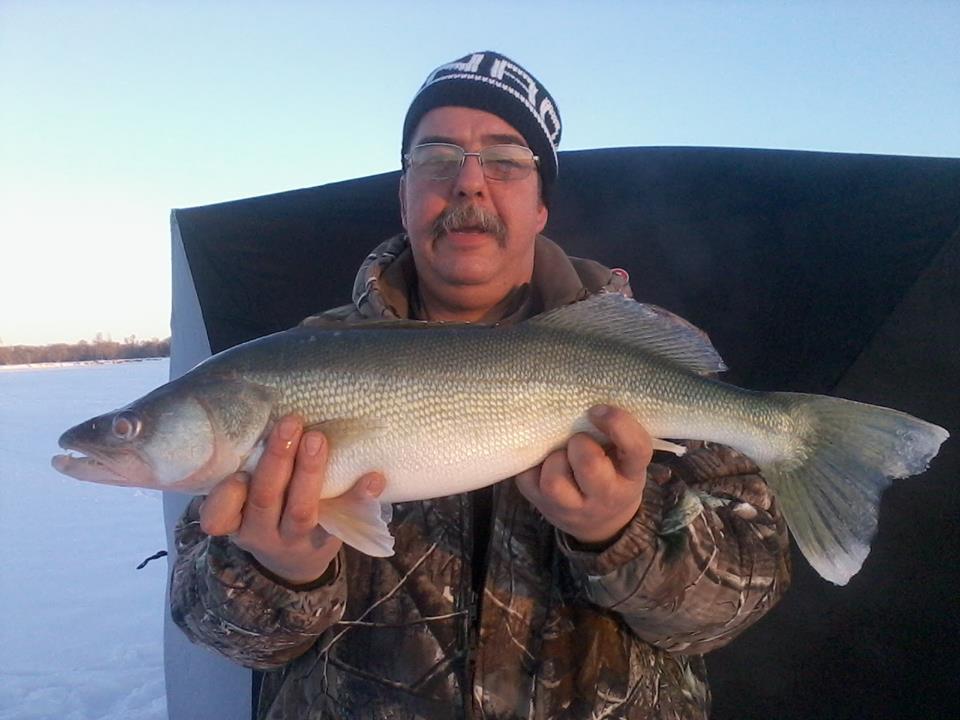 Whew – and now for the three winners.
I picked this photo by Eric Labaupa, because it shows his daughters, eight-year old Alyssa and seven-year old Kayla with his buddy Jeremy, holding Alyssa's personal best winter walleye.
Let me tell you, Alyssa, there are plenty of walleye anglers much older than you are who have never landed a walleye that big!
So, you rock girl – and you also just won a subscription to Outdoor Canada Magazine!
I am awarding the subscription to Jared Buffie for this image.
There is just something about the sunshine, the smile and the walleye that makes it a winner in my eyes!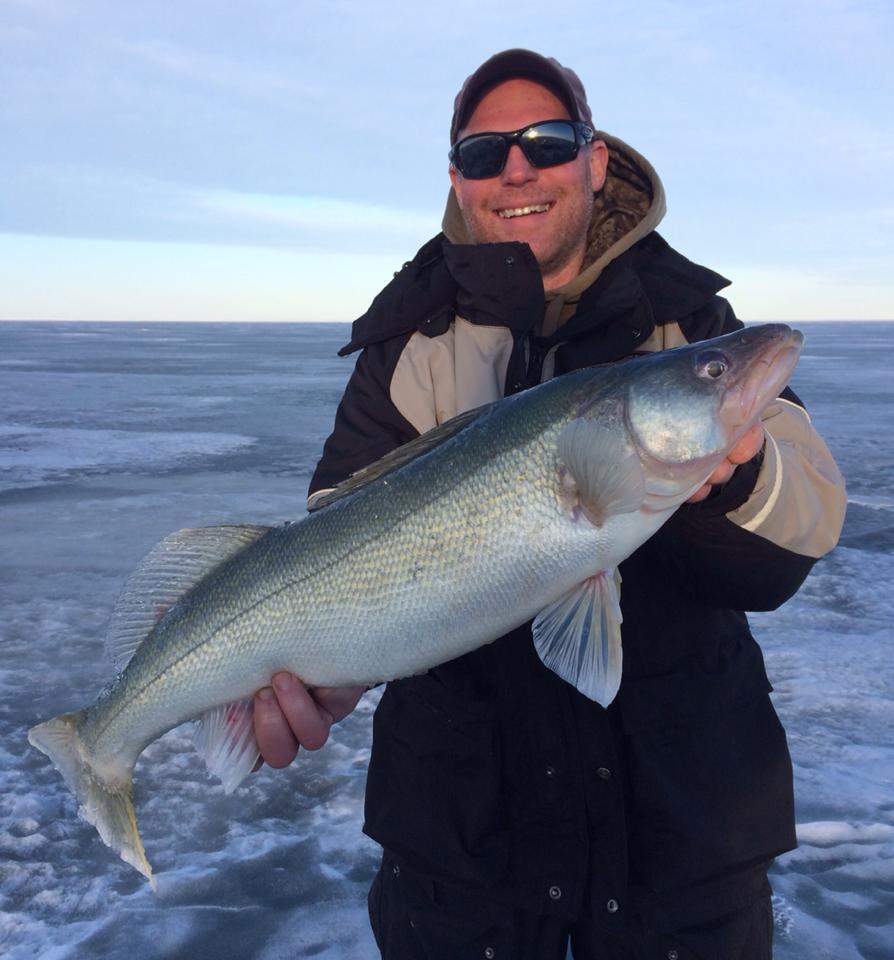 And finally, last but not least, I am awarding the third Outdoor Canada Magazine subscription to Doug Watt for this image.
Our fun contest was suppose to be all about Lake Winnipeg's wonderful "greenbacks" …. and I think Doug's image captured it perfectly!