Science from Lake Ontario's Glenora Fisheries Station, Part 2
For decades, Hamilton, Ontario's heavy industry poisoned Lake Ontario. Hear how the fishery is coming back
Outdoor Canada is pleased to present Blue Fish Radio—podcasts about the future of fish and fishing in Canada. The program, produced and hosted by Lawrence Gunther, is dedicated to sharing first-hand angling knowledge, scientific discoveries and supporting local champions who protect and enhance their waters.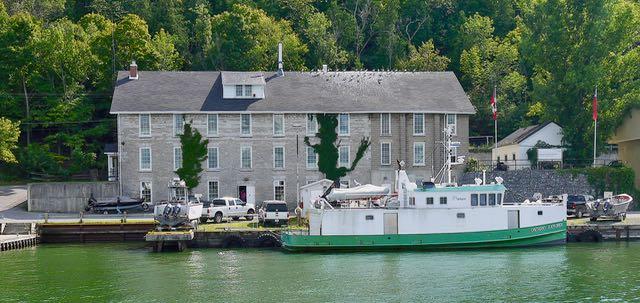 In the second of three episodes recorded live at Ontario's Glenora Fisheries Station (above), Lawrence talks to Colin Lake, lead management biologist in the Lake Ontario Management Unit at the Ministry of Natural Resources. Lawrence and Colin discuss the challenges of maintaining a balanced and vibrant ecosystem in Lake Ontario. And then, they report the good-news story of how Hamilton Harbour, formerly a victim of industry is becoming a strong and diverse fishery.
To hear the interview now, press PLAY below. To download this podcast to your device, go to the Blue Fish Radio home page.
Listen to "Colin Lake on Lake Ontario Research and Hamilton Harbour Restoration" on Spreaker.