Blue Fish Radio
A conversation with Lee Willbanks, former Upper St. Lawrence Riverkeper/CEO of Save the River
Outdoor Canada is pleased to present Blue Fish Radio—podcasts about the future of fish and fishing in Canada. The program, produced and hosted by Lawrence Gunther, is dedicated to sharing first-hand angling knowledge, scientific discoveries and supporting local champions who protect and enhance their waters.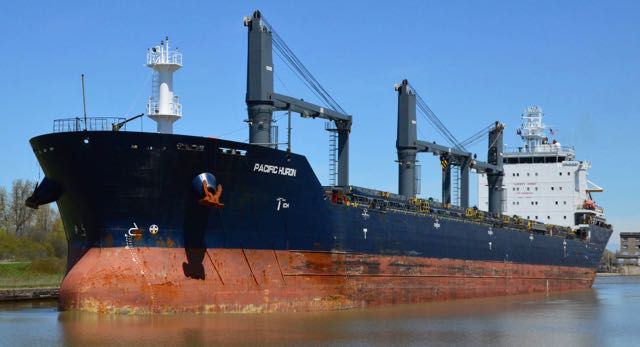 On December 28, 2017, The Pacific Huron (above), a 623-foot bulk carrier loaded with soybeans, runs aground along the south shore of the St. Lawrence River near Wellesley Island, 1,000 feet outside the shipping channel.
January 1, 2018—the 650-foot bulk carrier Federal Biscay (below) becomes stuck in Snell Lock near Massena/Cornwall, the last lock on the St. Lawrence River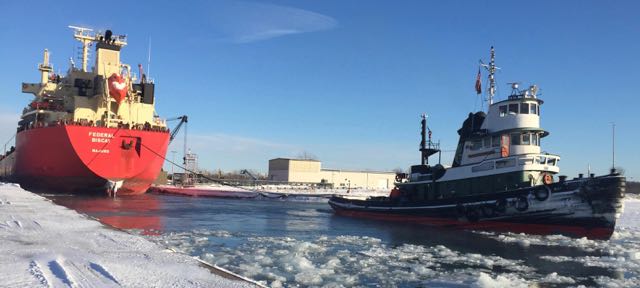 Even though the official shipping season for the St. Lawrence Seaway officially ended on December 31, 2017, these two ships, plus three others, had yet to finish traversing the St. Lawrence River. It wasn't until January 9, 2018, that all five vessels cleared the last lock and, with the assistance of a Canadian icebreaker, made their way down to Montreal and beyond. Throughout this two-week period, authorities responsible for the Seaway offered the public little information.
It's only thanks to the persistence of Lee Willbanks—who at the time was the Upper St. Lawrence Riverkeeper and CEO of Save the River—that citizens even learned what happened, and if the river, its wildlife and local residents were in danger.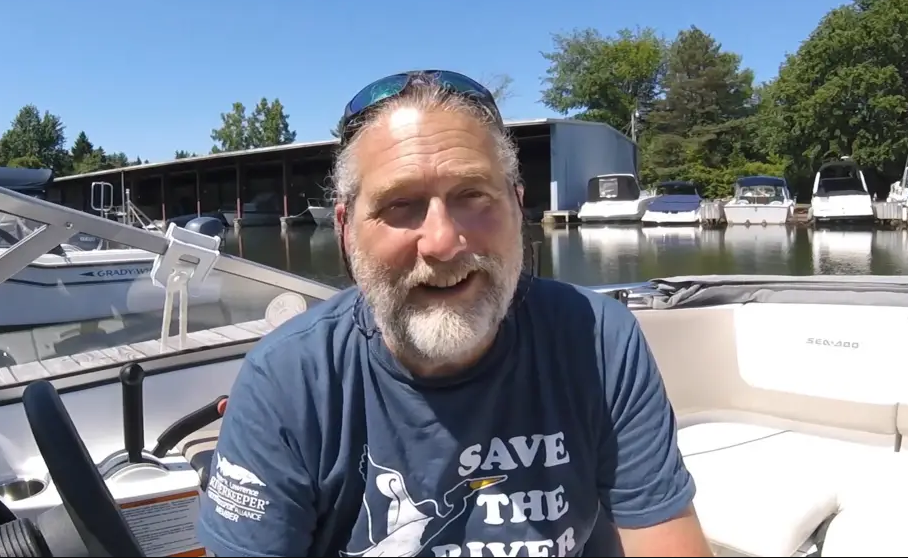 In this episode, Lawrence Gunther talks to Lee Willbanks (above) about what this incident represents, and what regulators and industry need to do differently in future to safeguard this waterway.
To listen now, press PLAY below. To download this podcast to your device, go to the Blue Fish Radio home page.