Florida's Angler Action Foundation reports the latest news
A first-hand account of coastlines devastated by red tides and blue-green algae
Outdoor Canada is pleased to present Blue Fish Radio—podcasts about the future of fish and fishing in Canada. The program, produced and hosted by Lawrence Gunther, is dedicated to sharing first-hand angling knowledge, scientific discoveries and supporting local champions who protect and enhance their waters.
Red tides and blue-green algae outbreaks are wreaking havoc along hundreds of miles of Florida's coastlines. Some causes may be natural, but human actions and climate change are contributing to what many consider the worst fish kills Florida has ever experienced.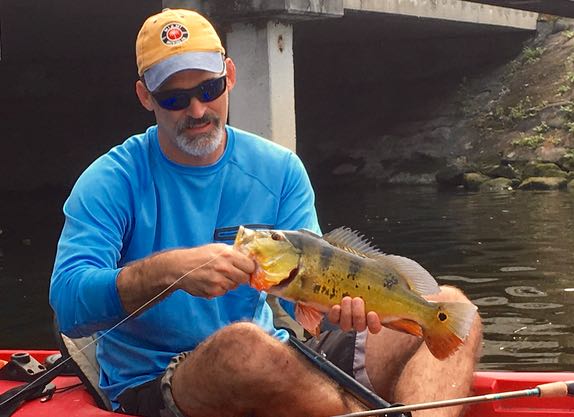 In this episode, host Lawrence Gunther talks to Brett Fitzgerald (above), executive director of the Angler Action Program, who describes the true extent of Florida's ecological crisis and how anglers are responding.
To hear the interview now, press PLAY below. To download this podcast to your device, go to the Blue Fish Radio home page.