Duping deer
Lure wary bucks into range by adding a decoy (or two) to your set-up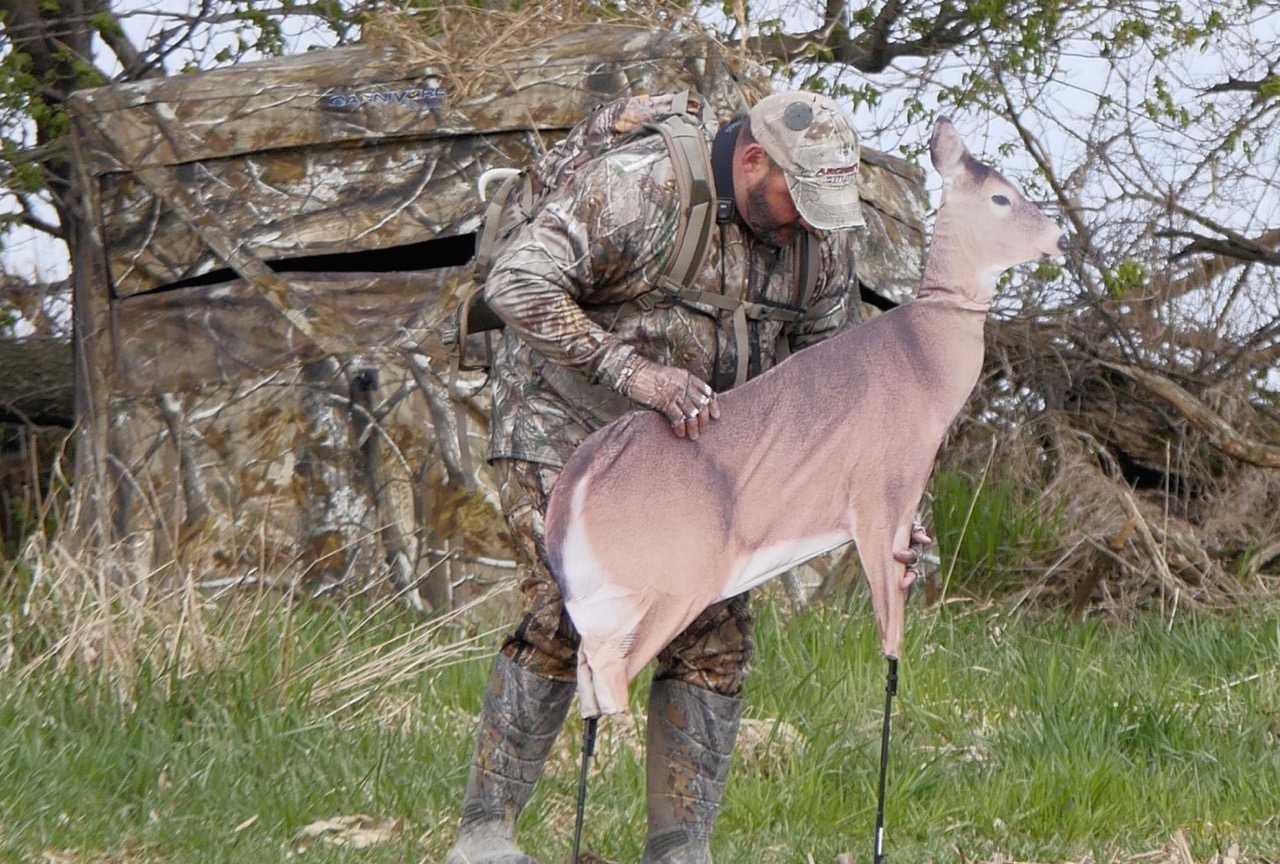 STRATEGIES
When hunting the rut, as is typical during most rifle seasons across Canada, the most common dilemma is whether to use a doe decoy, a buck decoy or both to attract the buck of your dreams. I've tried all combinations, and I've had some success with each of them. That said, I prefer using a single buck decoy—my hunting partners and I have had the greatest success using just one buck. It's also easier to haul around a single decoy than two or more. Experience has taught me, however, to use the largest decoy I can find. The more imposing it is, the more likely it is competitive bucks will try to run it off. For my money, the Flambeau Boss Buck is tough to beat, though there may be others on the market as effective.
Other hunters prefer different strategies. Brent Watson, the past president of the Alberta Bowhunters Association, used to employ a single doe or a buck and doe combination. He now believes that tactic spooked more deer than it attracted, however, so he currently uses between three and eight doe decoys. Watson says he thinks the appearance of a small herd of does has a calming effect on deer, while leading bucks to believe that at least one of the does may be receptive.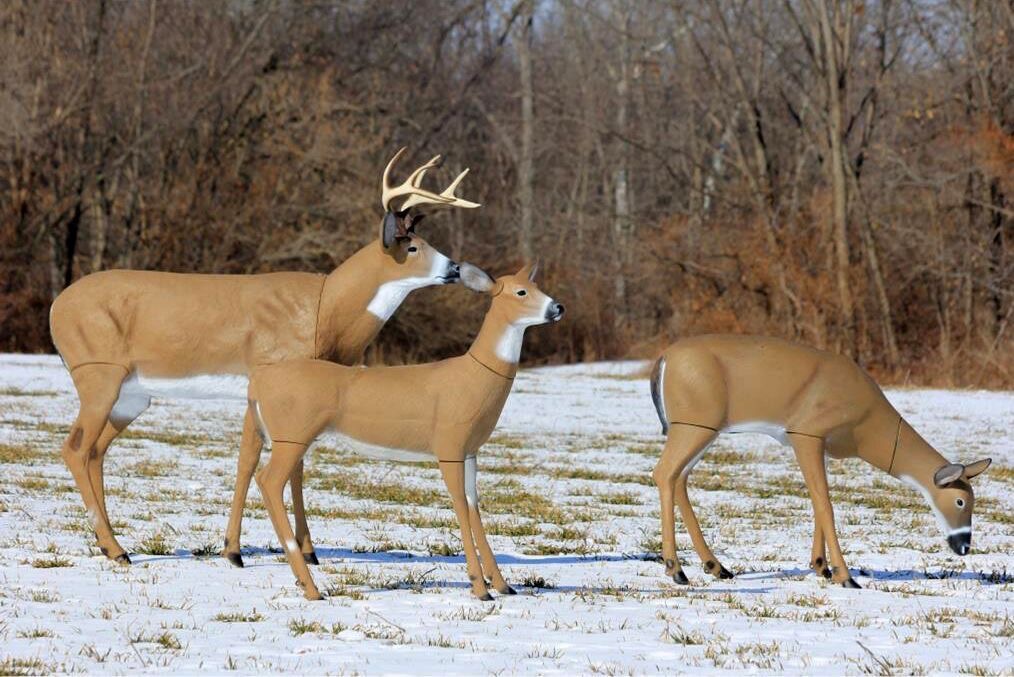 Watson uses only doe decoys because he thinks a buck will be more likely to expose himself if he thinks he has the does all to himself. Since Watson's often seen receptive does bedding down out in the open, he will occasionally remove the legs from one of his decoys to simulate a bedded doe. "Once bucks get a visual of the herd, they lose their senses a bit," he says. "I've had bucks walk among the herd, sniffing every decoy."
Clearly, as with decoying wild turkeys, there isn't a single correct set-up. Experiment to find out which option gives you the best results—and the most confidence.