Like father, like sons
Four days of fishing and hunting with the West's first family of wildlife conservation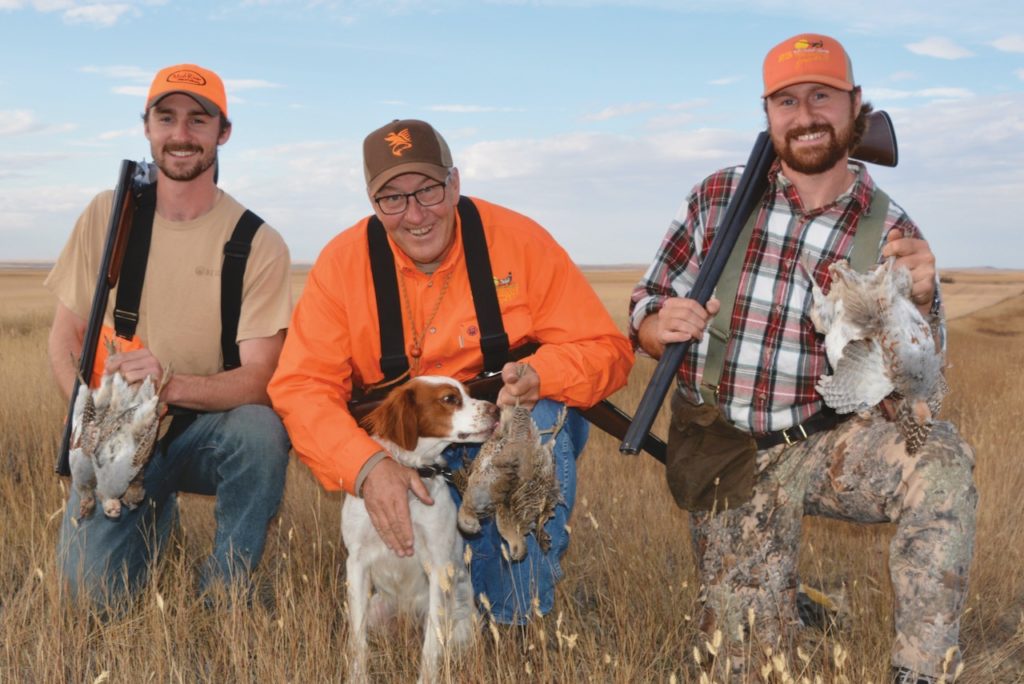 (Left to right) Kade, Perry and Carson McCormick, with bird dog LouisOn day two, our agenda led us to the Hungarian partridge fields of central southern Alberta, this time with Carson joining Perry, Kade and me. Huns, as hunters affectionately call these birds, have adapted well to southern Alberta's climate and landscapes since their introduction in the early 1900s. They spend their lives in and around cultivated areas, where they eat seeds and grains, along with crickets, grasshoppers and other insects.
In the fall, Huns are typically found during the warmth of the day in dense cover, often in abandoned farmyards or caragana hedgerows. It's there that they're huntable, so we traversed a broad expanse of cultivated prairie, stopping to hunt the many traditional hot spots Perry has discovered over the years. Leading the way were Perry's talented young French Brittany spaniel, Louis, and Carson's strawberry-blonde Lab, Busch.
Despite our formidable dog power and Perry's experience, however, we struggled—make that, we struggled by McCormick standards. During the midday period, we shot 12 Huns—a fine bag for most—but disappointing for this crew. With no clear reasons as to why, we came up blank in many of the locations that had held coveys for years.
We couldn't determine whether the decline in local populations was a result of habitat change, excessive pesticide use or, perhaps, hail and rain during the critical nesting and brood-rearing period. As it turned out, we needn't have worried—some superb hunting was still to come.