Muskie mission
How one angler finally caught the fish of 10,000 casts—and what he learned along the way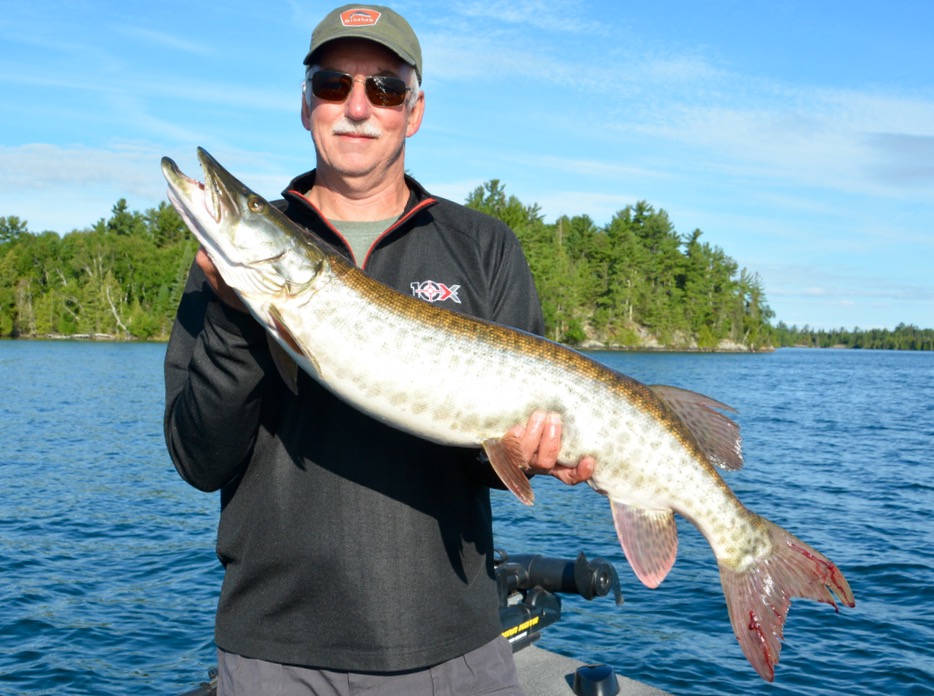 #9 EXPECT THE UNEXPECTED
When you've been trolling for hours without so much as a bump, it's easy to fall half asleep. The constant gurgle of the outboard and the whisper of the wind on a warm and sunny August morning are more effective than famed hypnotist Reveen for putting you into a near trance. No wonder I almost jumped out of my skin when my rod finally jerked violently in the holder, signalling a fish was on. Instantly alert, I fought to get it out of the holder, cursing the fact that rods are never as easy to extract as they are to insert.
With the rod finally in my hands, I soon assumed command of the situation and for a fleeting moment was aware that if I didn't make a mistake, and if the fish didn't throw the hook and the fishing gods didn't deem me undeserving, my near 50-year quest to land a muskie would soon come to a fortuitous ending. Thankfully, none of those things happened, and I soon had my first-ever muskie in my hands.
By the end of the three days, we had landed three muskies stretching the tape to 40 inches or longer, so we certainly didn't leave disappointed. The fishing may have been slow by Dave's standards, but no other boats on the lake landed so much as a single fish that we could tell. Clearly, his system works. As for Dave's plan to troll for muskies on the flats after dark? I have no idea if it's a good strategy or not, but I aim to be in the boat alongside him when he finds out.
Outdoor Canada hunting editor Ken Bailey is an avid lifelong angler, as well as hunter.