Cool cuisine
Four easy recipes for tasty lunches prepared right on the ice with freshly caught pike, perch, lake trout and walleye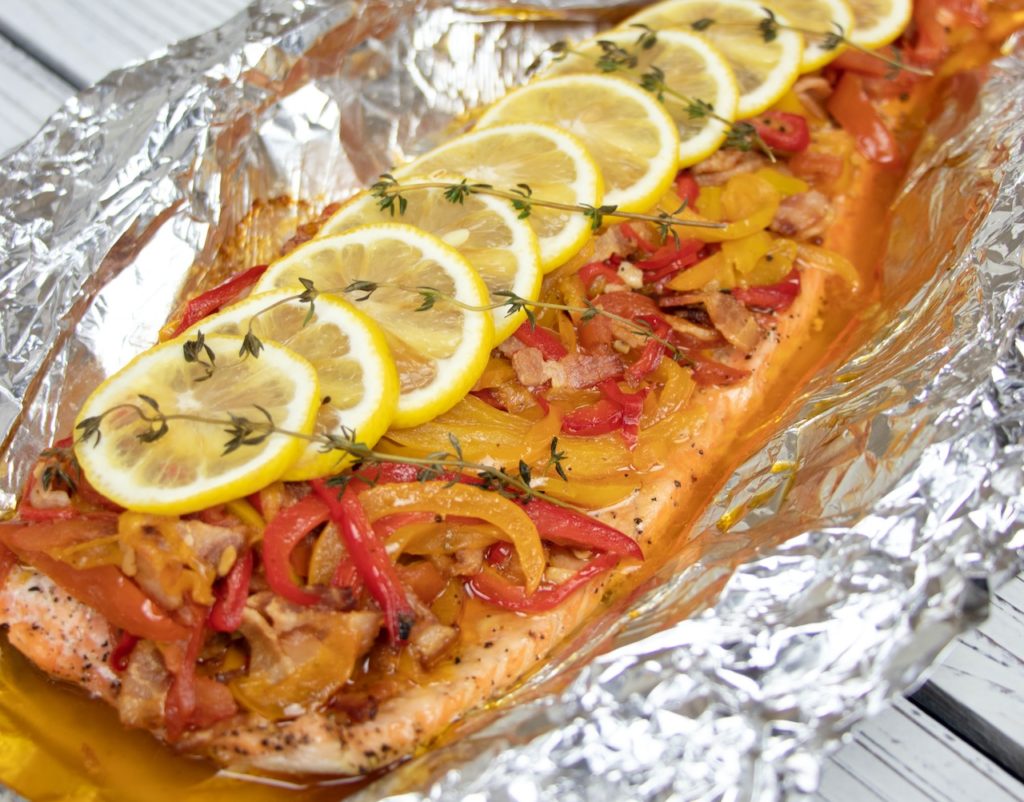 PEPERONATA TROUT
AT HOME
4 slices bacon, chopped
½ each of red, yellow and orange peppers, thinly sliced
2 cloves garlic, chopped
2 Roma tomatoes, seeded then sliced
½ cup white wine
Kosher salt and pepper, to taste
ON THE ICE
3 lb lake trout fillet, skin on
Kosher salt and pepper, to taste
4 sprigs fresh thyme
1 lemon, thinly sliced
AT HOME
Sweat bacon, peppers, garlic and tomato on medium heat for 10 minutes, then add wine, salt and pepper.
Simmer for 5 minutes, then set aside to cool before placing in a travel container.
ON THE ICE
Lay fillet skin side down on foil, and season with salt and pepper. Evenly spread pepper mixture on the fillet; top with lemon and thyme.
Wrap foil over top and seal tightly, then wrap again in foil to prevent the bottom from burning.
Cook on a stove or a rack over a light fire for 15 to 20 minutes; when ready, the fillet should be firm when pressed.
Open foil carefully and remove lemon and thyme. Divide fillet into four portions and serve.