Cool cuisine
Four easy recipes for tasty lunches prepared right on the ice with freshly caught pike, perch, lake trout and walleye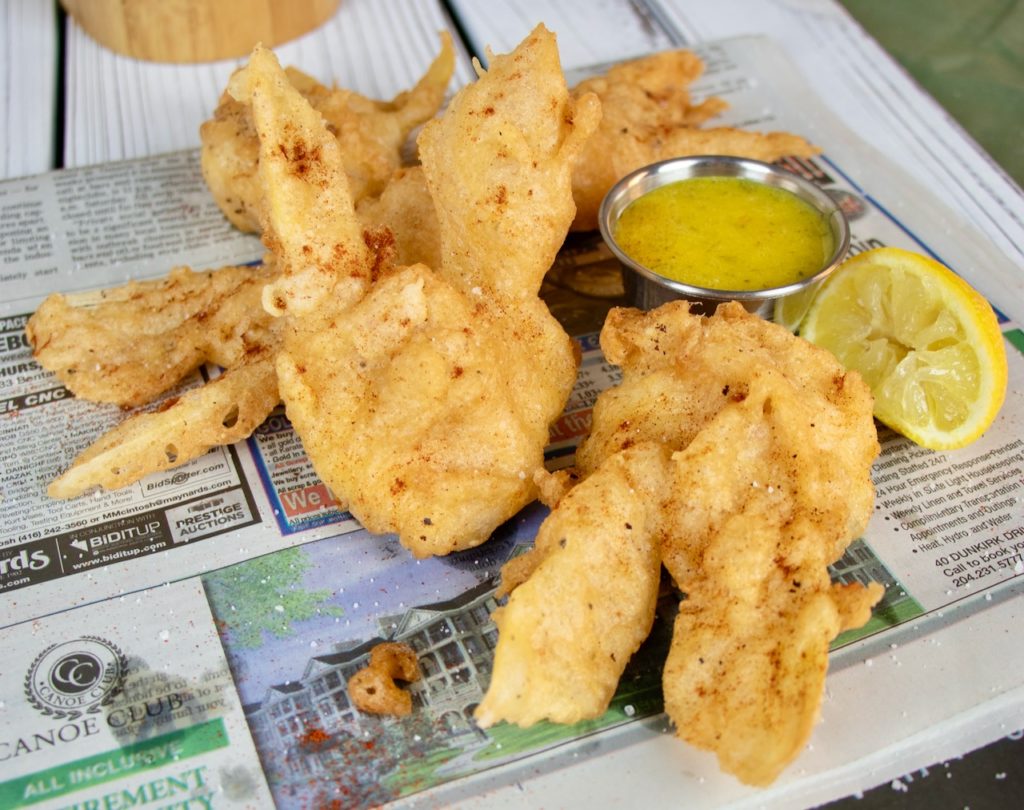 WALLEYE WINGS
AT HOME
¾ cup all-purpose flour
1 tsp baking powder
1 tsp paprika
Pinch kosher salt and pepper
Honey Mustard Sauce
¼ cup honey
1 tbsp yellow mustard
1/8th teaspoon dried dill
ON THE ICE
2 litres canola oil
1 bottle ginger beer (250 ml)
6 large or 12 small walleye wings (see "Wing it" below)
1 cup flour (for dredging)
Kosher salt, to taste
4 lemon wedges
6 large or 12 small walleye wings*
*When the belly meat between a walleye's pectoral fins is removed , it still has thsoe wing-like pelvic fins attached—hence the term "walleye wings." Learn how to properly remove this tasty tidbit at www.outdoorcanada.ca/walleyewings.
AT HOME
Mix dry ingredients together and place in a travel container.
Mix honey mustard sauce ingredients and place in separate a travel container.
ON THE ICE
Place oil in a pot and heat to 375°F.
In a mixing bowl, add ginger beer then gently whisk in dry ingredients until batter is just mixed (ginger beer should remain bubbly).
Place wings in a bag with flour, shake well to dredge, then remove.
Coat wings in batter, place in heated oil and cook for 2 minutes on each side.
Place cooked wings on paper towel, season with salt, then serve with honey mustard sauce and lemon wedges.