Cool cuisine
Four easy recipes for tasty lunches prepared right on the ice with freshly caught pike, perch, lake trout and walleye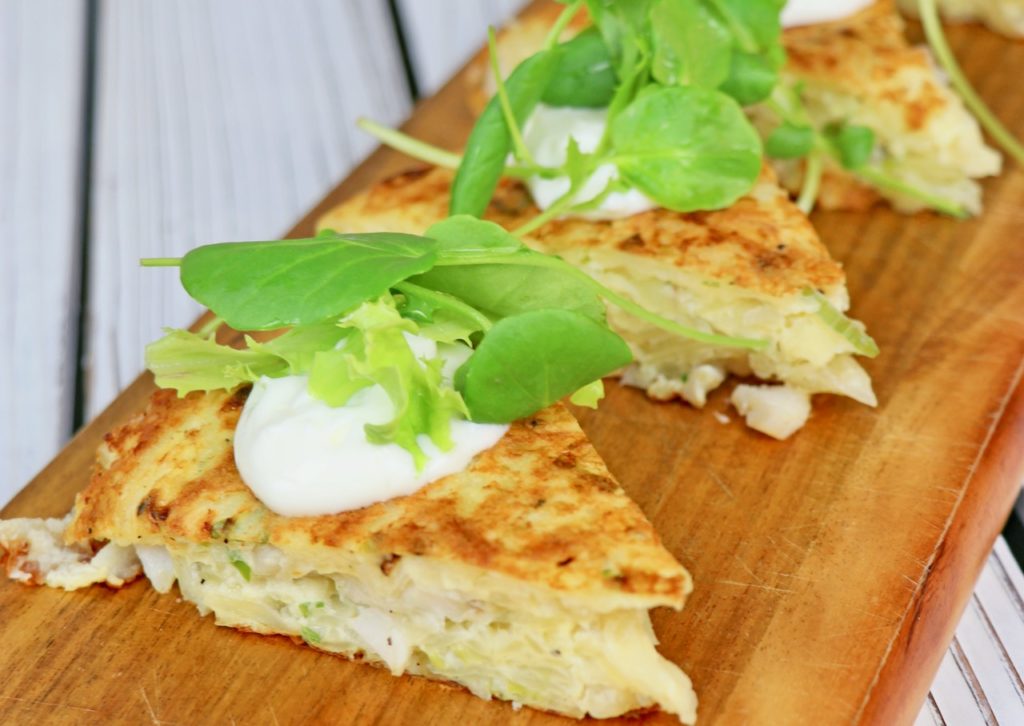 PERCH TORTILLA
AT HOME
3 russet potatoes, peeled and rinsed
3 eggs
2 cloves garlic, chopped
2 green onions, chopped
1 tsp lemon juice
Pinch salt and black pepper, to taste
ON THE ICE
4 perch fillets, sliced into thin strips
2 tbsp canola oil
1 cup sour cream
Mixed salad greens
AT HOME
Grate potatoes into a mixing bowl, then add eggs, garlic, onions, lemon juice and seasoning. Mix well and place in a travel container.
ON THE ICE
Add perch strips to potato mixture, mixing well.
In a Teflon pan (a must), bring oil to medium heat.
Place fish-and-potato mixture in the pan, and press down lightly with a rubber spatula; do not stir. Cook until golden brown, then flip.
Continue cooking until second side is golden brown. Remove from pan, portion into wedges and garnish with sour cream and salad greens.