Altered states
The secret to tracking northern pike as their habits change from January to March
Late winter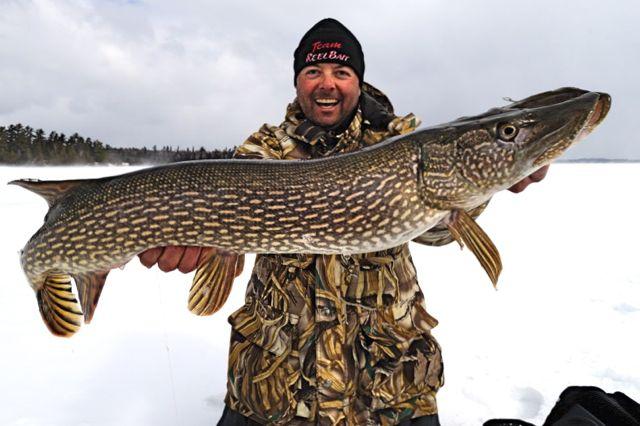 Pike start moving a lot in late winter, targeting different food sources in both deep and shallow water. Rocky bottoms and drop-offs can be productive, and large flats with feeding whitefish, perch or suckers are always a good bet. Some burbot spawn in late February and into March, and pike will certainly go after them as well.
If you're fishing in areas that don't have closures at the end of March, you can often find pike congregating near their preferred spawning areas. Look for shallow bays and flowing water, areas where pike spawn right after ice-out. With the sun still riding low on the southern horizon, north shorelines receive much more sunlight in the spring, so the ice there tends to break up first. The same goes for areas with flowing water. As a result, both are prime locations for targeting late-winter leviathans.
Alberta contributor Brad Fenson will share his ice-fishing expertise at the March 12 Edmonton Boat and Sportsmen's Show.