THE TRIPLE CROWN OF THE FAR NORTH
To catch trophy lake trout, northern pike and Arctic grayling in just one trip, head for the N.W.T.'s remote and wild Kasba Lake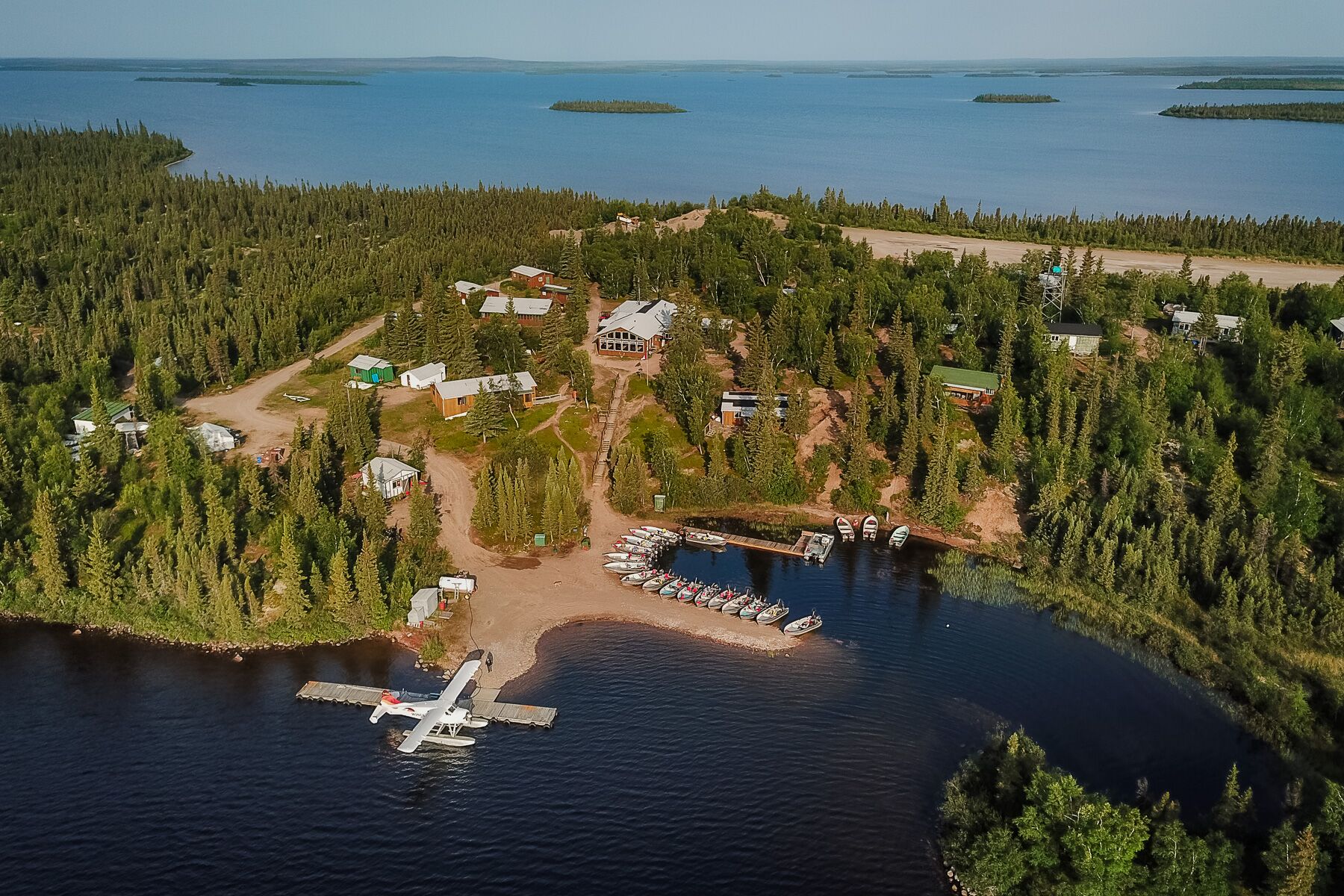 THE EXPANSE
Situated in southeast corner of the N.W.T., and just edging into Nunavut, Kasba Lake is vast and remote. At 70 kilometres long, and 40 kilometres wide, it so dominates the surrounding landscape of scrubby boreal forest, wetlands and tundra, that it generates its own microclimate.
This renders forecasts, other than what you see out the window, useless. That's not an exaggeration—pilots bringing in guests have to call the lodge office to learn about the landing conditions.
There nothing manmade on the lake's 250-kilometre-long shoreline except the buildings of Kasba Lake Lodge. The first and only camp on the lake, it was established in the mid-1970s. Soon after, the owners introduced a 100 per cent catch-and-release policy for large fish, making it the first lodge in Canada to do so.
Kasba's expanse includes both plunging depths and shallow bays—often next to each other—along with numerous inflows, outflows and channels, all criss-crossed by sunken eskers and dotted with dozens of islands. You could fish the lake for a lifetime and never cast a line in the same place twice. But we had less than a week.