THE TRIPLE CROWN OF THE FAR NORTH
To catch trophy lake trout, northern pike and Arctic grayling in just one trip, head for the N.W.T.'s remote and wild Kasba Lake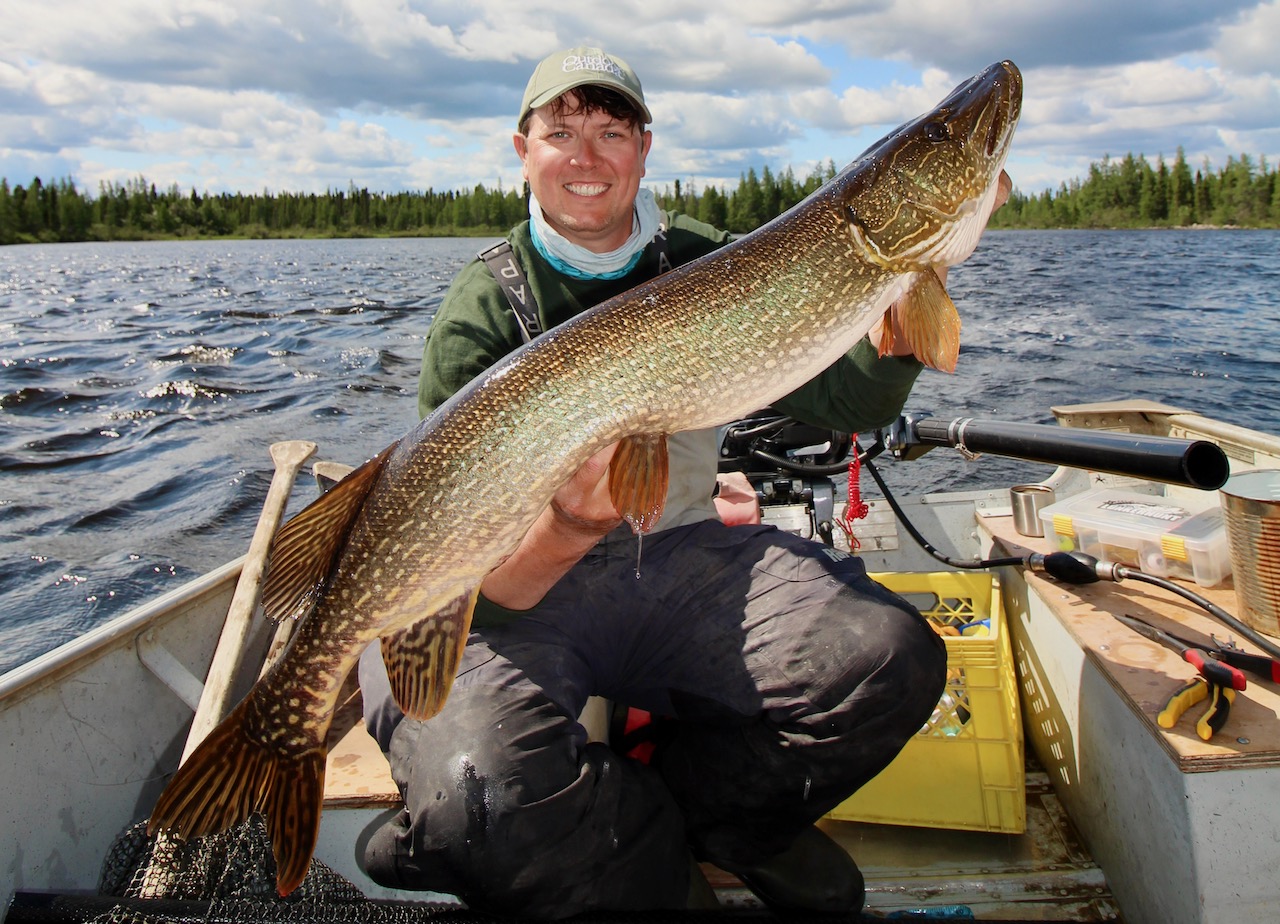 PIKEASAURUS LAKE
Our final fishing spot was a section of the Eagle River, reached via a quick 30-kilometre flight south of the lodge. There, the river widens and slows, splitting around islands into a twisting maze of channels, points and bays before pouring down rapids and emptying into Kasba Lake. First fished in just 2010, this water quickly produced numerous huge fish, earning it the nickname Pikeasaurus Lake.
After just two seasons, however, the area was closed to guests because there was no safe place to consistently dock the floatplane. That all changed last year after the lodge staff installed a mooring platform. Now Lynn and I would be the first anglers to fish Pikeasaurus in a decade. It was a tantalizing prospect. Still, no one really knew what to expect.
It was, in a word, outstanding. We caught pike almost everywhere: flats, bays, weedbeds, humps, narrows. We putted passed a point where a huge bull moose stood knee-deep in the water, chomping on vegetation, and probably seeing his first humans. Around midday, Lynn had a 40-inch pike on his beloved Johnson Silver Minnow.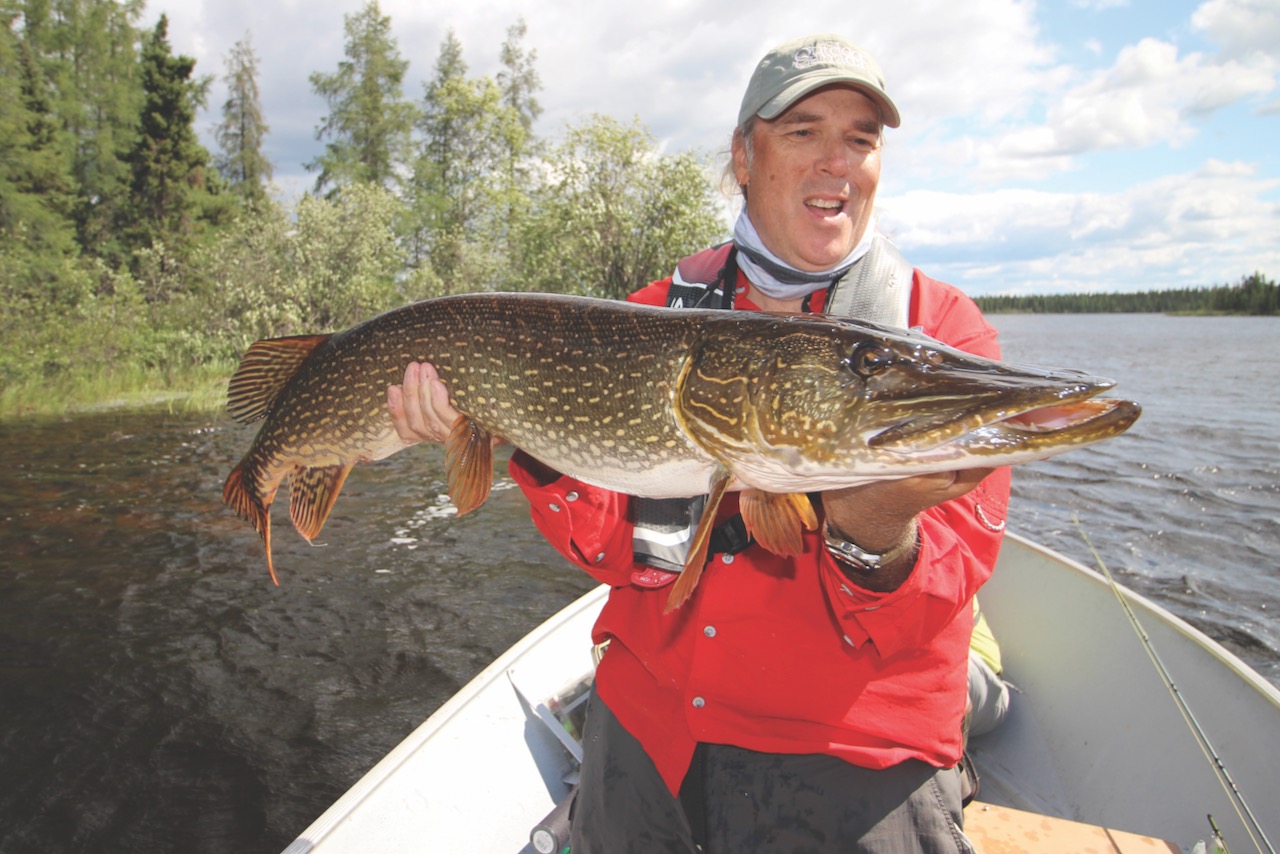 For me, the high point on Pikeasaurus was hooking a 42½ northern in the slack water beside a rapid, and battling it in around numerous obstacles. It had a head like a dire wolf, and a massive, bulging body (above). It wasn't the longest pike I've caught, but it was almost certainly the heaviest. I imagined it spending the last 10 years in that very spot, growing fat on baitfish addled by the current. Or maybe the day's high point was just being the on the water, in a place so rarely disturbed by humankind.
And the high point of the trip? It was that donkey lake trout. Or maybe it was those sparking grayling. Or come to think of it, the fleshy pike. No, it was definitely our triple-crown pursuit. Actually, it may have been the great company in the boat, or swapping stories back at the lodge over a specially brewed Kazan River Ale. Or perhaps it was the landscape itself, so epic and unspoiled. What was the high point? How much time do you have?
Outdoor Canada associate editor Scott Gardner is already planning his next far-north adventure.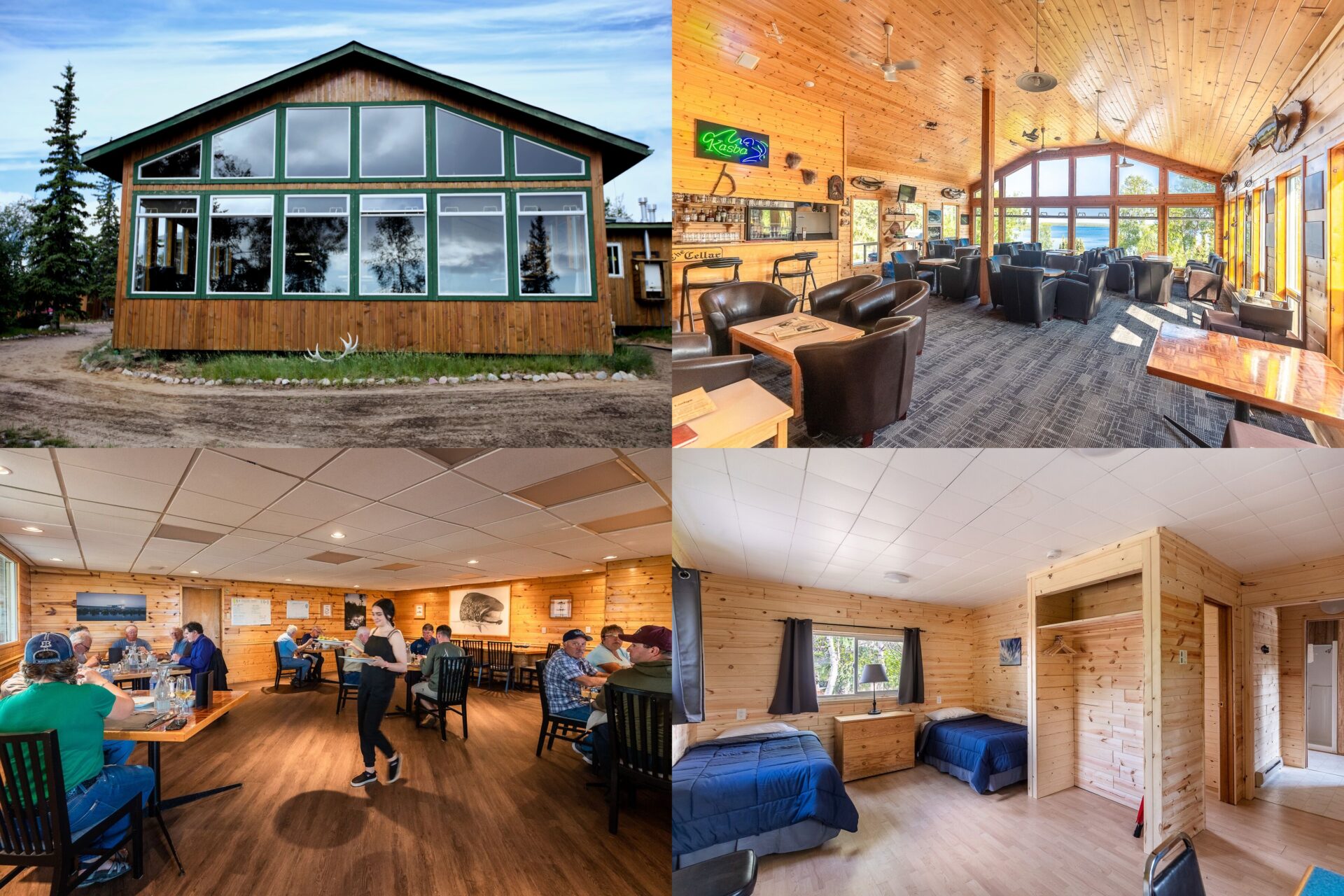 FISHING TIMES
Kasba Lake Lodge is open from late June through August, offering four-, six- and eight-day visits, welcoming anglers on personal, group and corporate trips. Rates include a charter flight to the lodge from Winnipeg, as well as all meals, accommodations and guiding. Learn more at www.kasba.com.