Adventure time
How a city slicker and a youthful tenderfoot became wilderness masters at Buck Lake Lodge
Winter got you down? Check out this summertime fly-in action at Ontario's Buck Lake Lodge on beautiful Lake Obakamiga.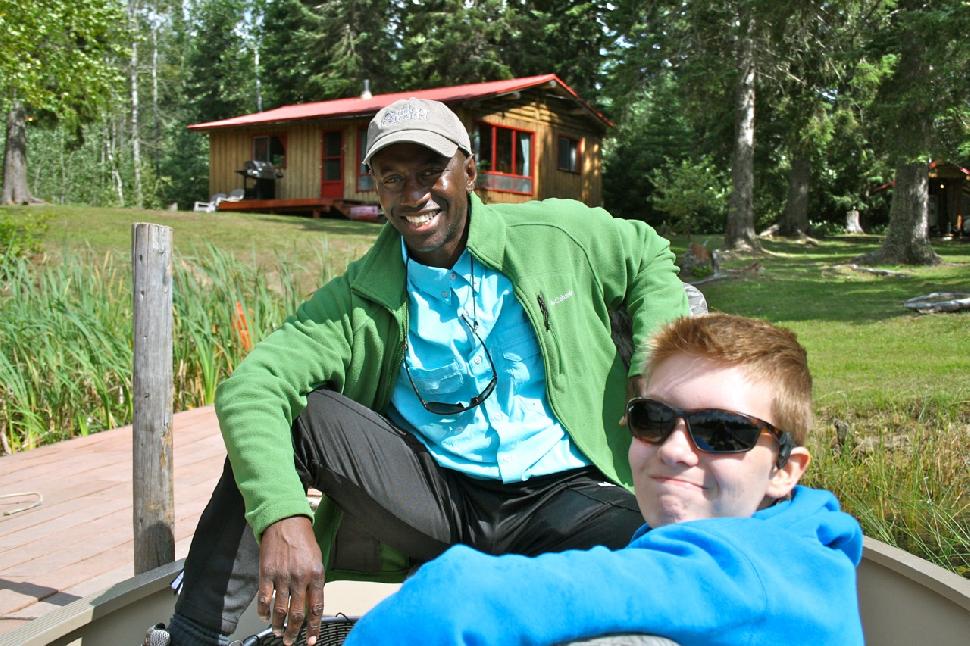 In late August of 2015 I packed up my car and drove 12 hours north for a heck of an adventure: a fly-in fishing trip to Buck Lake Wilderness Lodges & Outposts, on pristine Lake Obakamiga, near Hornpayne, Ontario. That's exciting enough, but with me were one of my best friends, Wes (above left), and my 17-year-old kid, Sam (right). And here's the kicker: neither of them are experienced anglers—or had ever been much further north than Ontario's Muskoka cottage country.
I'm an obsessed angler, but that mental defect seems to have skipped a generation. Sam has always enjoyed fishing… for about two hours, and only if there's lots of catching. Wes is a sophisticated urbanite and software engineer/entrepreneur, and his lifetime total of fish was about two-dozen bass, caught on a short camping trip with me the year before. Yet both of them really, really wanted to go. Although they are among my favourite people in the world, I definitely has some concerns about taking them deep into the bush for five days.
The full story of our trip will appear this summer in Outdoor Canada's Adventure Special issue. I don't want to give it all away, but suffice it to say many fish were caught, and major challenges were bested. Here's a preview…