BIG MISS IS A TRUE WILDERNESS
Northern Ontario's Missinaibi Lake boasts some of the province's remotest drive-to fishing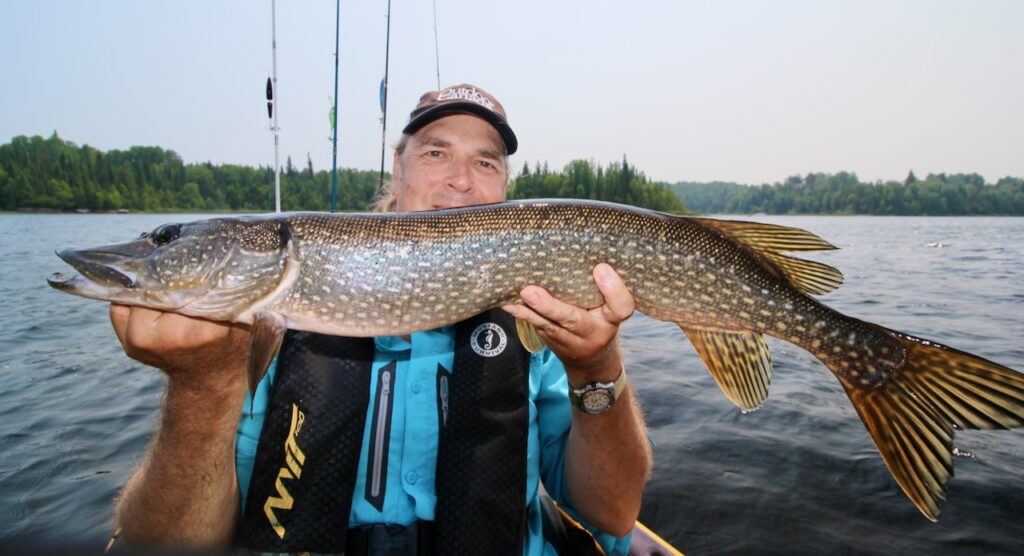 #1  Missinaibi's remoteness protects its environment—and the fishing
Ontario's Missinaibi Provincial Park is not the sort of place you just stumble on.
The only vehicle access is via an 80-kilometre dirt logging road, running north from Chapleau, which itself is halfway between Wawa and Timmins, on northern Ontario's lonely Highway 101. Though you have to make an effort to get there, the prize is pretty incredible: huge Missinaibi Lake, surrounded by boreal forest almost completely uninterrupted by cottages or camps, and situated in the heart of the Chapleau Crown Game Preserve, the world's largest wildlife preserve. (That's not a typo, the world's largest game preserve really is in Ontario, not the Northwest Territories, Alaska or Africa.)
There's so much wilderness around Missinaibi that sightings of moose, black bears, bald eagles (above) and osprey are common, and lucky visitors might catch a fleeting glimpse of red foxes, wolves or even a Canada lynx. Missinaibi is a long way away from population centres like Toronto and Ottawa but that, of course, is the appeal—and also why the fishing is so good.