Fishing Panama's Wild Coast… from a kayak
If you have a taste for true angling adventure, this is the place for you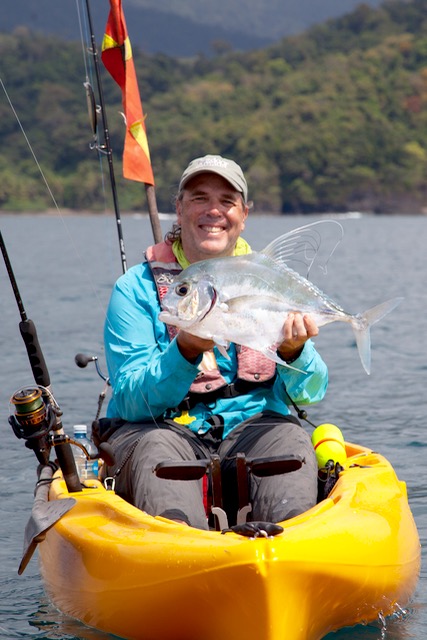 #8 It will take over your thoughts, and (like me) you'll have to go back
I've always thought that adventure is however you define it. A day on your local lake or even taking public transit to a pond full of sunfish can be an adventure. And I love the bass, pike and trout fishing that I do across Canada every year. But catching beautiful marine fish (above), as the Pacific rollers crashed into the black volcanic rocks at the jungle's edge, was exotic, awe-inspiring and electrifying. Which is why I'm going back as soon as I can.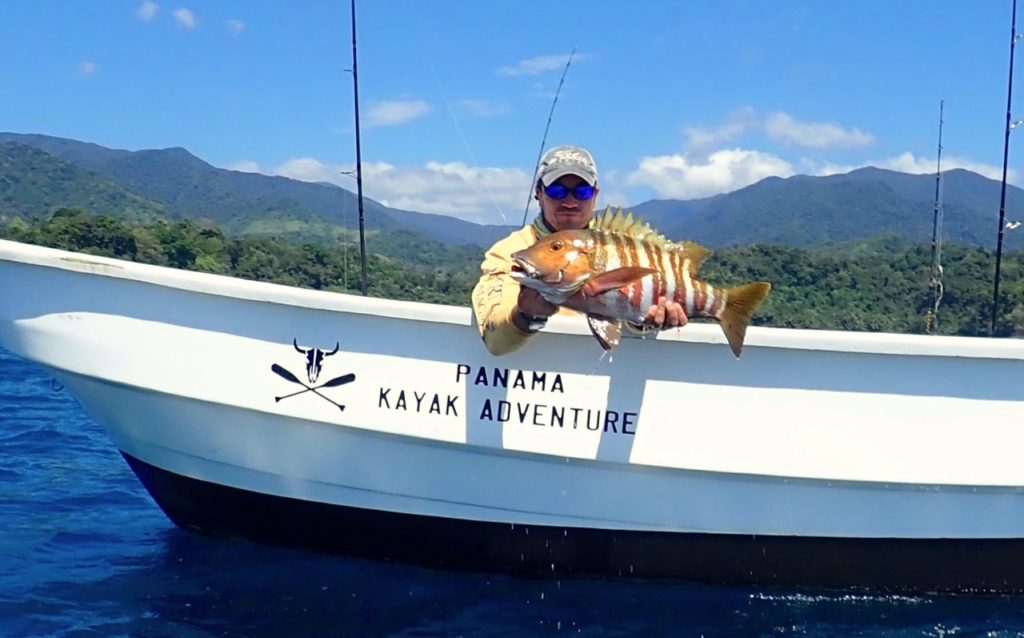 The Panama Kayak Adventure fishing season runs from December to July. The lodge arranges all your travel from Panama City, so you don't have to navigate local transportation systems. And for Canadians unfamiliar with travel in Central America, rest assured that 21st century Panama is safe, stable and welcoming to Norteamericanos.
The experience is also surprisingly affordable—roughly half the price of a fly-in to northern Canada or a typical tropical lodge running a fleet of motorboats. That's part of the reason I'm so keen to return. But mostly, it's the fish, including an epic One That Got Away—a colossal roosterfish that has become my white whale, and haunts me still.
Learn more about Panama Kayak Adventure at www.panamakayakadventure.com or on Facebook at www.facebook.com/panamakayakadventure.