Prairie predators
Secret strategies for successfully hunting down the wily coyotes, foxes and badgers of Western Canada's grasslands
Prairie predators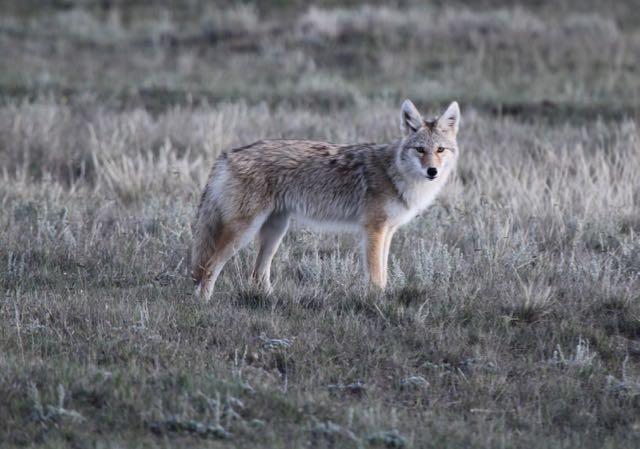 COYOTES
When actively searching for coyotes, I always observe the behaviour of other wildlife, as well as domestic animals. Watching deer is one of my favourite ways to locate coyotes, as deer do a better job than pointing dogs at revealing predators. Mule deer, for example, will stand still and stare at approaching coyotes, and mulie does will even rush in together to protect a fawn in distress. Cows will do the same when coyotes trot through a herd.
Calling is always a good option on the prairie, and if one particular sound or call doesn't work, try another. There isn't a hungry adult coyote that won't come to investigate the hideous squeal of a cottontail, jack rabbit or mule deer in distress. A fawn-in-distress call, for example, will immediately draw coyotes on the hunt for deer. That said, one call might work better than others, depending on the season—or even from day to day—so if you don't get results, try another call before moving on.
Coyote calls are the most productive in the open landscape. These yodel hounds are territorial, and adults are extremely protective of their daily haunts—challenge calls can produce some big dogs. Interestingly, a pup in distress will also bring the neighbourhood to attention. Coyotes are just as protective as other prairie wildlife, and they'll rush in to rescue their young. It isn't uncommon to get multiple coyotes coming to a pup in distress.
As for timing when calling or looking for coyotes, make sure you're in the field for the first hour of daylight, as well as the last. Although I've shot coyotes at all hours of the day, more than half my yotes have come at dawn or dusk. These predators are more active and responsive during these periods, as they like to use the cover of twilight to venture in to investigate.