The uglies
These flies may not be easy on the eyes, but they sure do a beautiful job of catching fish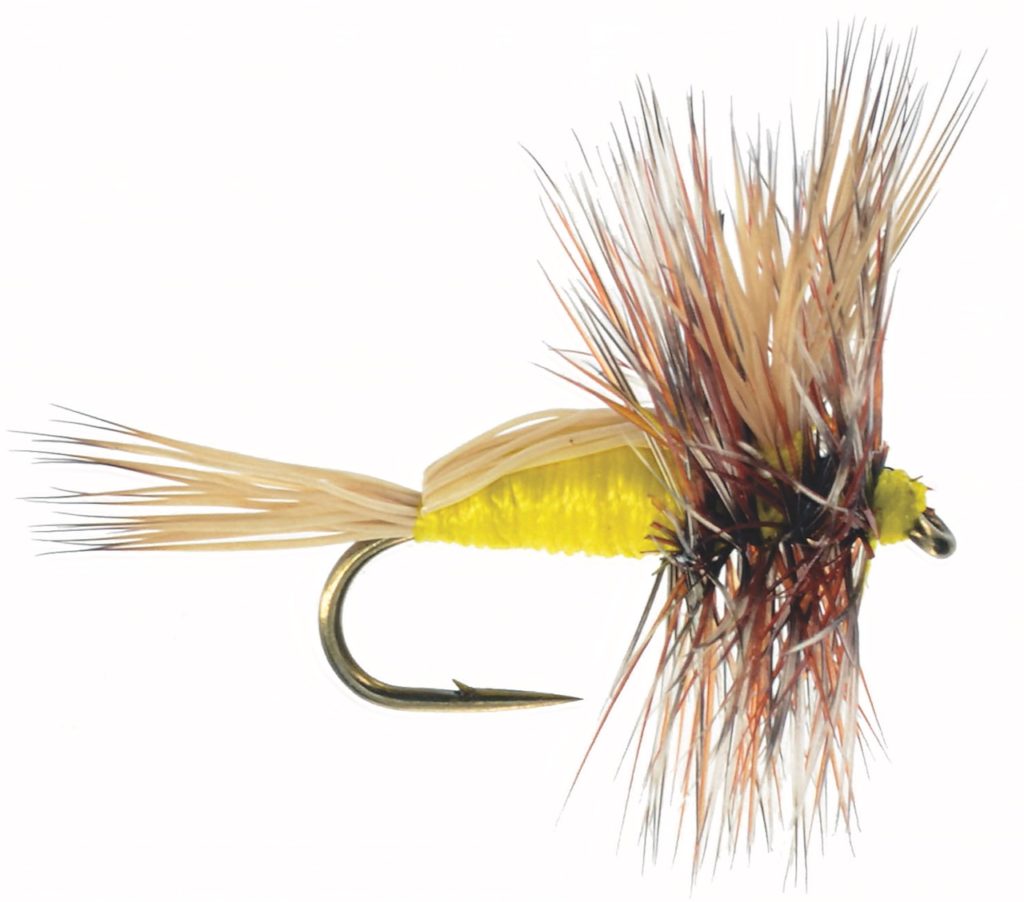 HUMPY
Classic dry flies such as the Quill Gordon and Hendrickson have delicately crafted wings, carefully wrapped hackles and slim, cigar-shaped bodies. Compared to these gossamer creations, the bloated and bristling Humpy is a damn mess, constructed of crude materials deployed in odd ways. There's a method to this mayhem, however.
The Humpy was developed to fish the tumbling mountain streams of western North America. In this relatively infertile water, trout are usually hungry, and they often strike indiscriminately. But subsurface flies are tricky to use in swift, agitated water, and traditional dry flies instantly drown. Cue the Humpy, which cleverly uses a little tent of hollow elk hair along its body as a flotation device. As well, the tips of the hair are folded up in the exaggerated profile of an upright mayfly wing.
With its tough, buoyant material and dense hackle making it float like a cork, the Humpy rules on trout and Arctic grayling in raucous high-country and northern rivers. It's also quite effective in broad, slow spring creeks, and babbling brook trout water. No one really knows why this is so, but sometimes it's best not to ask questions about these things.
HOOK: Dry fly, sizes 10 to 18
UNDERBODY: Tying thread, usually yellow, green or orange
TAIL: Elk hair, stacked
BACK/WING: Elk body hair, stacked
HACKLE: 10 to 12 turns of brown, grizzly, dun or mixed colours