Rewards of winter
When it comes to hitting the hardwater, northern Manitoba's Wekusko Falls Lodge is sure to bring out the master angler in you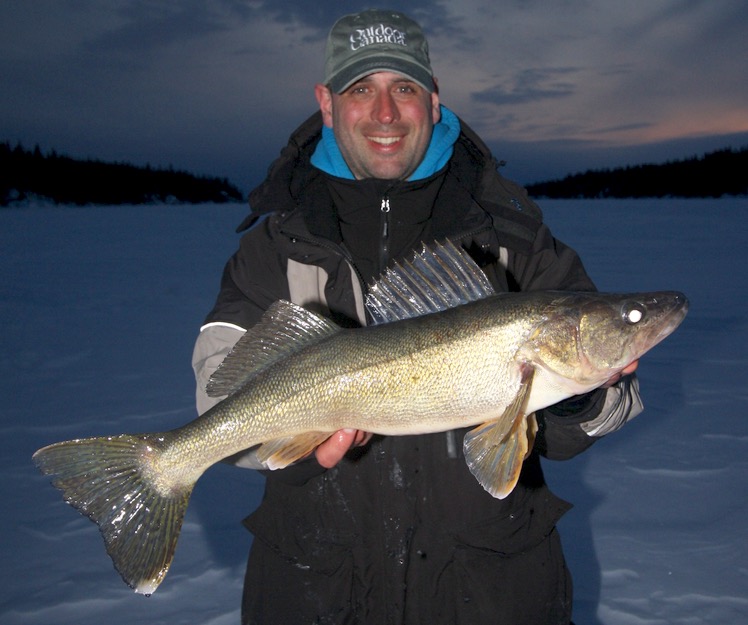 If I had any lingering doubts we would be fishing in a winter wonderland for the next three days, those quickly vanished in the morning when Bryan augered the first hole at our first spot, a half-hour's snow machine ride from the lodge. We were alongside an ice road leading to a lithium exploration camp, and I watched in amazement as Bryan (above, with a walleye) drilled through no less than four feet of solid, healthy ice. (Later, out at some deeper spots, the ice would be as thick as 52 inches, which I found incredible considering the time of year.)
I won't bore you with all the details of our numerous catches—jigging PK Spoons while watching a flasher does not make for especially riveting storytelling—so let's just say we were immediately on the walleye. That was pretty much a given, since Bryan has access to more than 4,000 square kilometres of fishable water across 20 different lakes during the winter.
One the best parts about having so much access is that if a particular waterbody isn't producing, there are plenty of other options. The same goes if one species of fish isn't biting—you simply switch to another. During our trip, for example, we caught lake trout, northern pike, burbot, yellow perch, whitefish and sauger, in addition to the walleye. There are also opportunities for rainbows and brook trout, but hey, we only had three days to fish.
And get this, we had it all to ourselves—we didn't see another soul during our entire time out on the hardwater. Bryan is the only wintertime operator in the Wekusko region, and even then, he only hosts roughly 200 anglers during his nearly five-month-long ice-fishing season, which translates into about 600 angler days in total. The upshot of all this is that the myriad lakes see extremely little fishing pressure. Talk about hardwater heaven.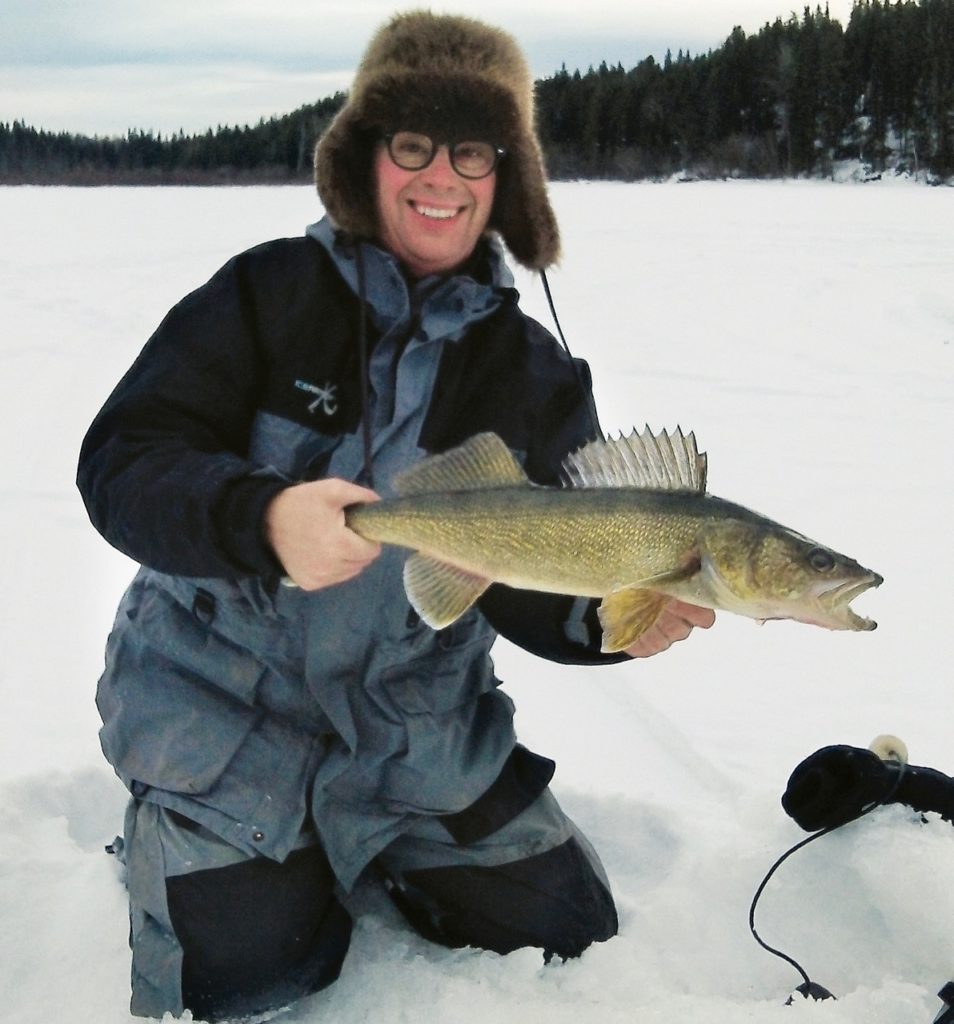 The final stop on our first day was a relatively shallow walleye bay, where Bryan proceeded to put on a clinic, running and gunning on his machine to locate the fish. He caught and released 20 walleye, essentially trolling the depths with his auger and flasher. But for Bryan, it was a slow day. "It was by no means hot fishing," he said, "but it kept me warm."
Ted and I kept warm, too, but admittedly because we largely stuck close to the refuge of the giant portable ice shelter. In our defence, we were slowly acclimatizing to the brisk breeze whipping across the frozen landscape, making the -9°C air feel all the more chilly. But in the end, Ted and I got our limit of walleye and released plenty more before we finally called it a day, jumped on our sleds and bombed back to the lodge under the now dark winter sky.