Father's Day is rapidly approaching and I am sure there are many folks wondering what to buy the "fish head" on their list. Well, let me give you a suggestion: get him one of the new Cabela's fully automatic inflatable PFDs that have just received Transport Canada approval.
I've been field testing one of the Tournament 3500 vests since I put the Kingfisher in the water this spring and it is ideal. Indeed, it is everything I had hoped it would be and more.
And I speak with some authority, having been involved in a major boating accident on Lake Mead, in Nevada, some years back, while participating in an American Bass Association (ABA) tournament.
At the time, my partner, who owned a major soft plastic tackle company in Los Angeles was driving a borrowed bass boat. We'd just donned our life jackets, connected the kill switch and blasted off into a gorgeous, early morning desert sunrise.
We were zipping along at 72 miles-an-hour on a flat calm reservoir when a houseboat came around a point of the manmade reservoir on the Colorado River that backs up from the Hoover Dam.
Now, don't ask me why because these many years later I still haven't figured it out, but my partner cut behind the houseboat and hit the wake head on. And when he did, he lost control of the boat, putting it first up on the passenger side and ripping me out of my seat, then overcompensating, putting it up on the other side, and yanking himself out of the driver's seat.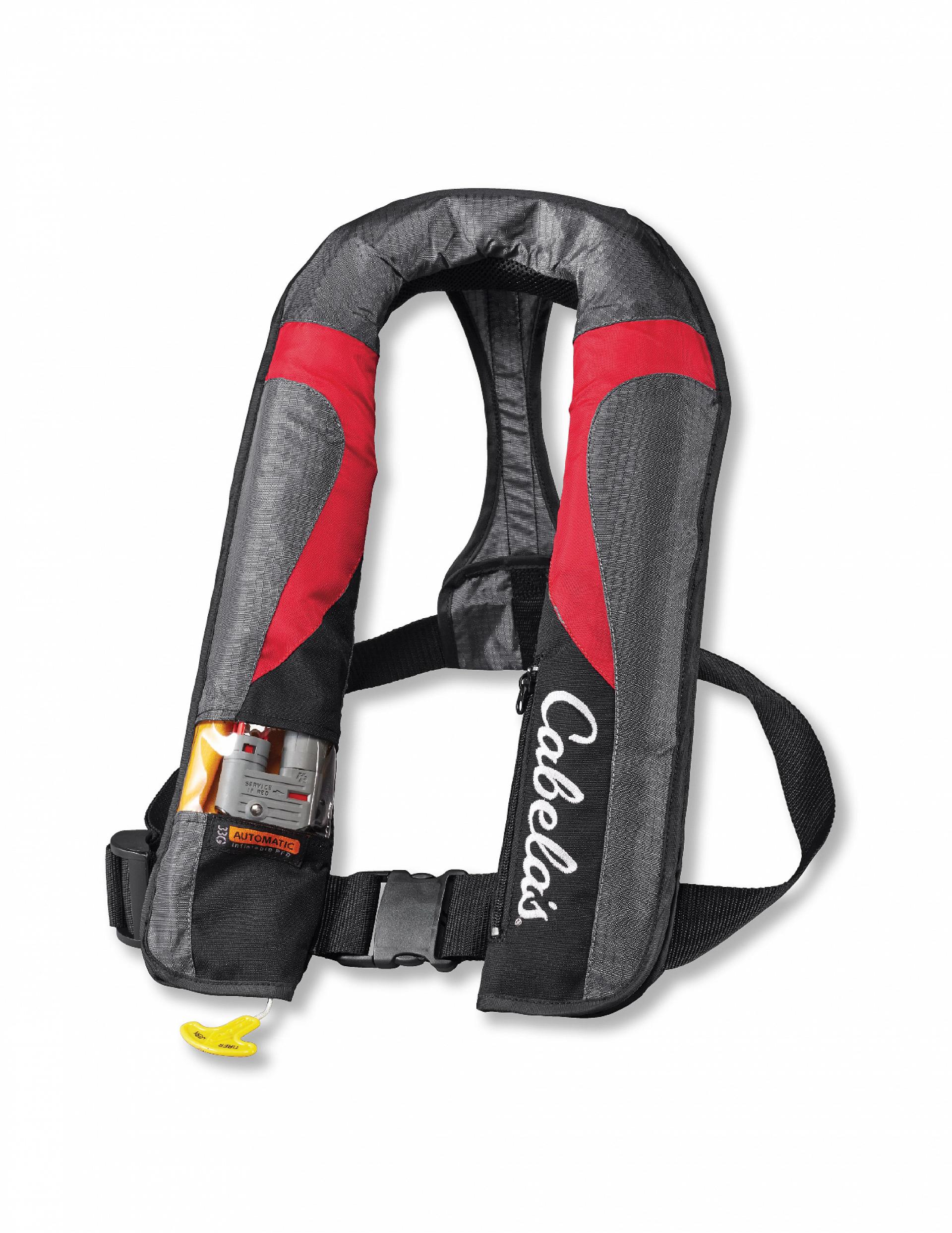 To give you an indication of just how fast it all happened, when George flew out of the boat, he did so with such force, it pulled him out of his shoes which remained, eerily, under the console on the floor.
I have no idea how we both managed to miss the big motor when we skidded out the back of the boat, but suffice to say, had we hit it at the speed we were going we would have both been killed instantly. As it was, we thought we'd broken our legs when our knees smashed against the console of the boat as we flew out.
There was also a streak of blue blood and skin across the carpet on the back casting platform marking the trail from which I had exited the boat.
I'll save you the rest of the savoury details, but suffice to say, the only thing that saved us that day was the fact we were wearing good PFDs. And I will never forget the uncontrollable tumbling motion as I whirled around underwater at 72 miles an hour.
I will also tell you that had I been wearing a manual PFD – the kind you inflate by first pulling a cord – I would not be here writing this blog.
Indeed, after the accident I was invited to speak at the International Safe Boating Conference in Albuquerque, New Mexico where I detailed the experience. And the thing I will never forget is that, like you I am sure, I had always thought that if I ever saw something about to happen, I'd be able to tense up, grab a handle or the windshield on the boat and hold on before the accident.
I know now how absolutely laughable that thinking is.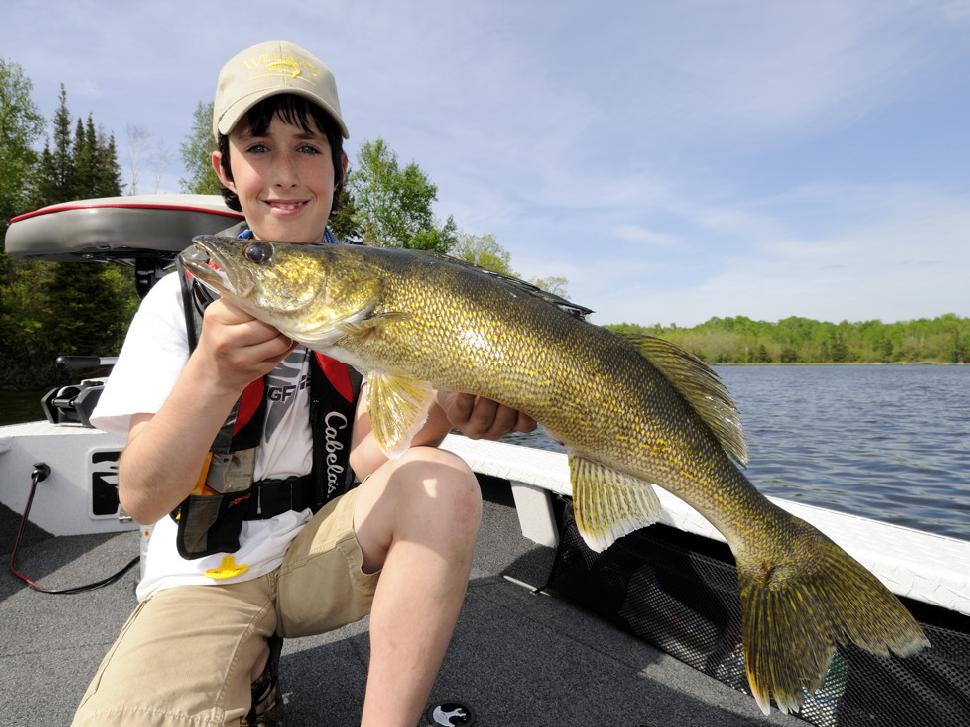 It is best to have young adults wear full fledged PFDs when you're boating, but when the boat is stopped, it is easy to get them to to don an auto inflatable PFD as it it doesn't hamper their casting.
Trust me, you have no idea whatsoever how fast it happens. Just as you have no chance whatsoever to even think about pulling the cord on a manually inflatable PFD.
The only – let me emphasize this – the ONLY inflatable PFD you should consider buying is one that fully inflates, automatically and instantaneously on its own the second you hit the water!
That is why for $99.99 to $189.99 (depending on the model) the best gift you can give the father, grandfather, husband, son or man on your list this Father Day is one of the new Cabela's fully automatic Transport Canada approved PFDs.
It is so comfortable you don't know you're wearing it, so you won't be tempted to take it off when you stop to fish. That is especially important when you're fishing alone as you could stumble and fall out of the boat or hit an underwater obstruction or rouge wave with your electric or kicker motor and go head over heels overboard. Especially, if you have your trolling motor running or electric on "constant on".
And if you don't believe that can happen, talk some time to my good buddy John Butts, who watched his boat troll away from him during the practice for a PWT walleye tournament after he had fallen out of the boat.
After spending hours struggling in the water, John mentally said good-bye to his family and watched his life pass before his eyes as he put up his arms, began to sink and then felt his friend who had been searching for him since he failed to answer his cell phone, grab his wrist as he went down for the last time.
Give the men in your life a fully inflatable PFD for Father's Day this year and make them wear it. Trust me – you will not regret it.