KEYS TO SUCCESS
Three days, eight species of fish, multiple shark attacks and one (perhaps) world angling record. How a Canadian got his fishing groove back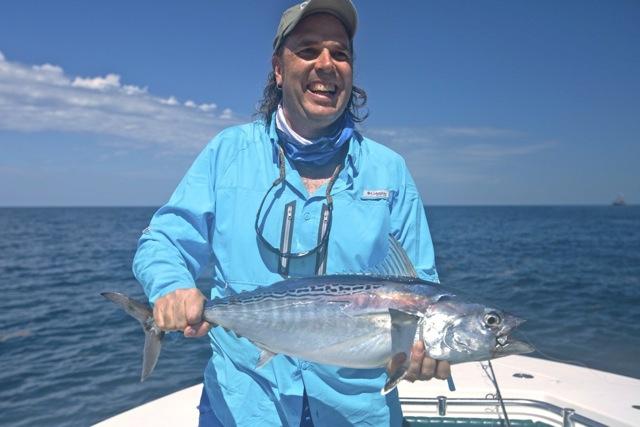 Little tunny
Come day two, I'm on the Key Limey again, this time with Mike Caruso of Long Island's The Fisherman magazine, and Columbia's Krystl Tonkin. Again, we start off trolling, but after a couple of hours we head to yet another wreck for more butterfly jigging. And again, it's immediately effective.
We land more amberjacks, and I hook up with my first-ever bonito—or at least that's what the locals call it. It's actually a little tunny, the Atlantic's most abundant tuna species. These are stout muscle-bound speedsters, averaging four to six pounds. I can see why they call them bonito, however—it means "pretty" in Spanish, which my fish certainly is, with its metallic-blue back and white belly, separated by a slash of pink.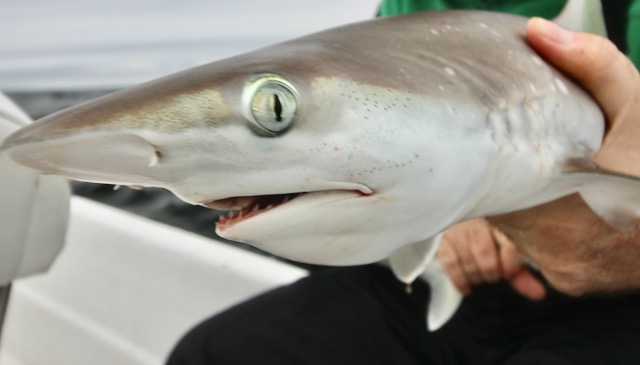 Atlantic sharpnose shark
Eventually action on the wreck slows, and we head inshore to toss ¼-ounce bucktail jigs at scattered rock piles in about 20 feet of water. I hop and drag the jig across the bottom, and my first taker is, improbably, a three-foot-long Atlantic sharpnose. In the Keys, most anglers find sharks an irritation because they drive away more desirable table fare and mangle your tackle. This fish is noticeably slower and less frisky than a tuna half its size, but for a landlocked central Canadian, any shark is thrilling.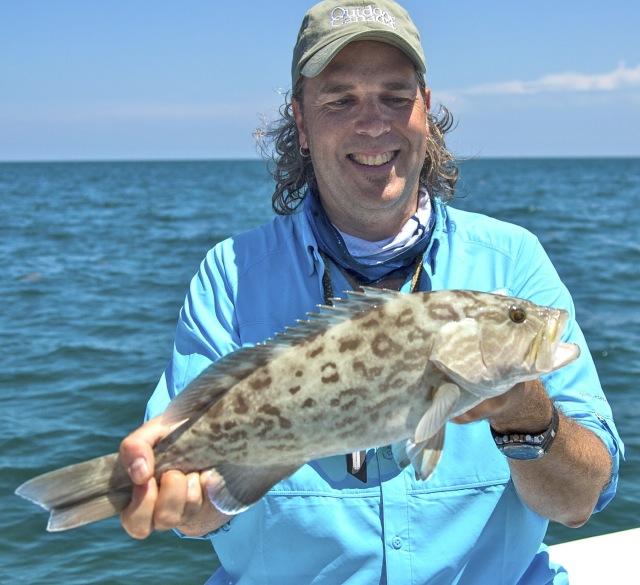 Gag grouper
When the tide is running, all manner of fish inhabit the shallow, backcountry reefs, and the next hour is like an aquarium tour, as Tonkin and Caruso land a jack crevalle, a goldfish-coloured lane snapper, a rare red grouper and a Key West grunt, a homely little guy who stars in the famous Florida dish of grits and grunts. My contribution is a mottled grey and brown gag grouper. Another fish not likely to win any beauty contest, but it's a determined fighter, and a very good eater.