GEAR UP!
The latest crossbows, compound bows, arrows and accessories for the coming season's well-equipped Canadian bowhunter
Want to see more great new hunting gear for the upcoming season? Check out the year's best new firearms, optics and apparel & accessories (coming soon). And for the complete round-up, see all of this equipment at: 2022's Best New Hunting Gear.
Bows continue to get faster and arrows more value-driven, with accessories leaving fewer excuses for hunters who miss the mark. Today's archery gear has never been easier to use, complete with new standards in performance. If you've been thinking about getting into bowhunting, or upgrading your equipment, now's the time. Here's our annual roundup of the top new gear.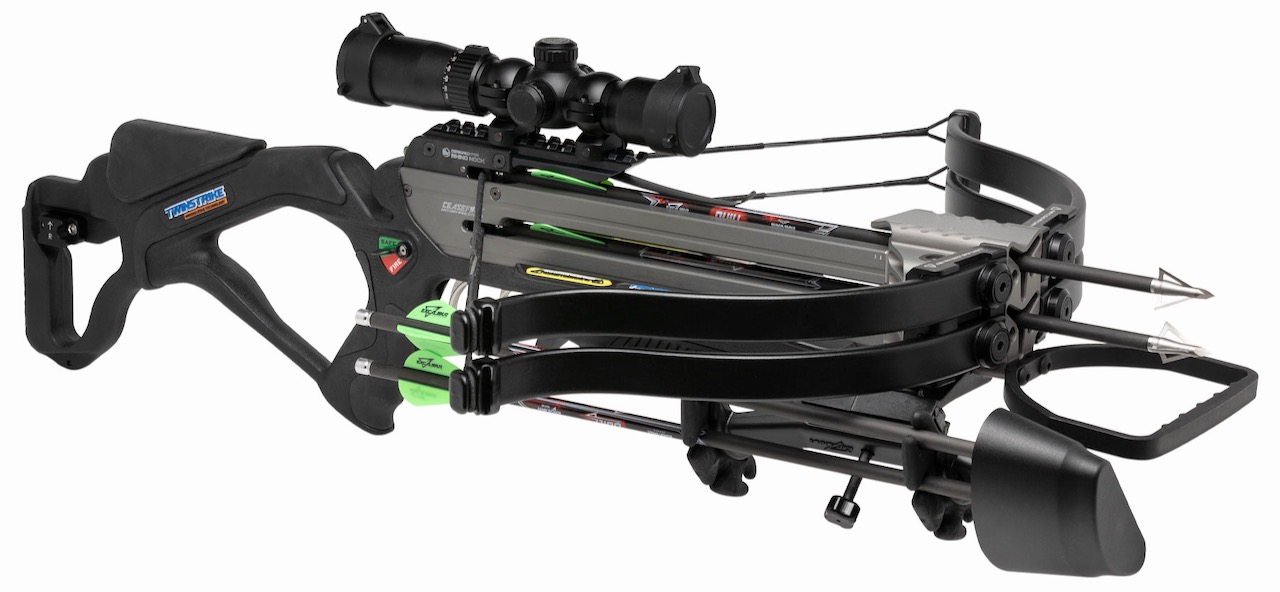 TWINSTRIKE TAC2
As with its predecessor, the TwinStrike TAC2 sports two rails and dual limbs, strings and triggers for a second opportunity or follow-up shot. The difference with the TAC2 is its lightweight, skeletonized tactical style, designed to provide better in-hand balance. Weighing 7½ pounds without accessories, this 340 fps crossbow can be easily cocked and uncocked with the removable crank.
Learn more: Excalibur Crossbow, 1-888-689-1289; www.excaliburcrossbow.com