OUTPOST INSIGHT
Remote fly-in cabins offer great value for anglers on a budget—if you're willing to do a little work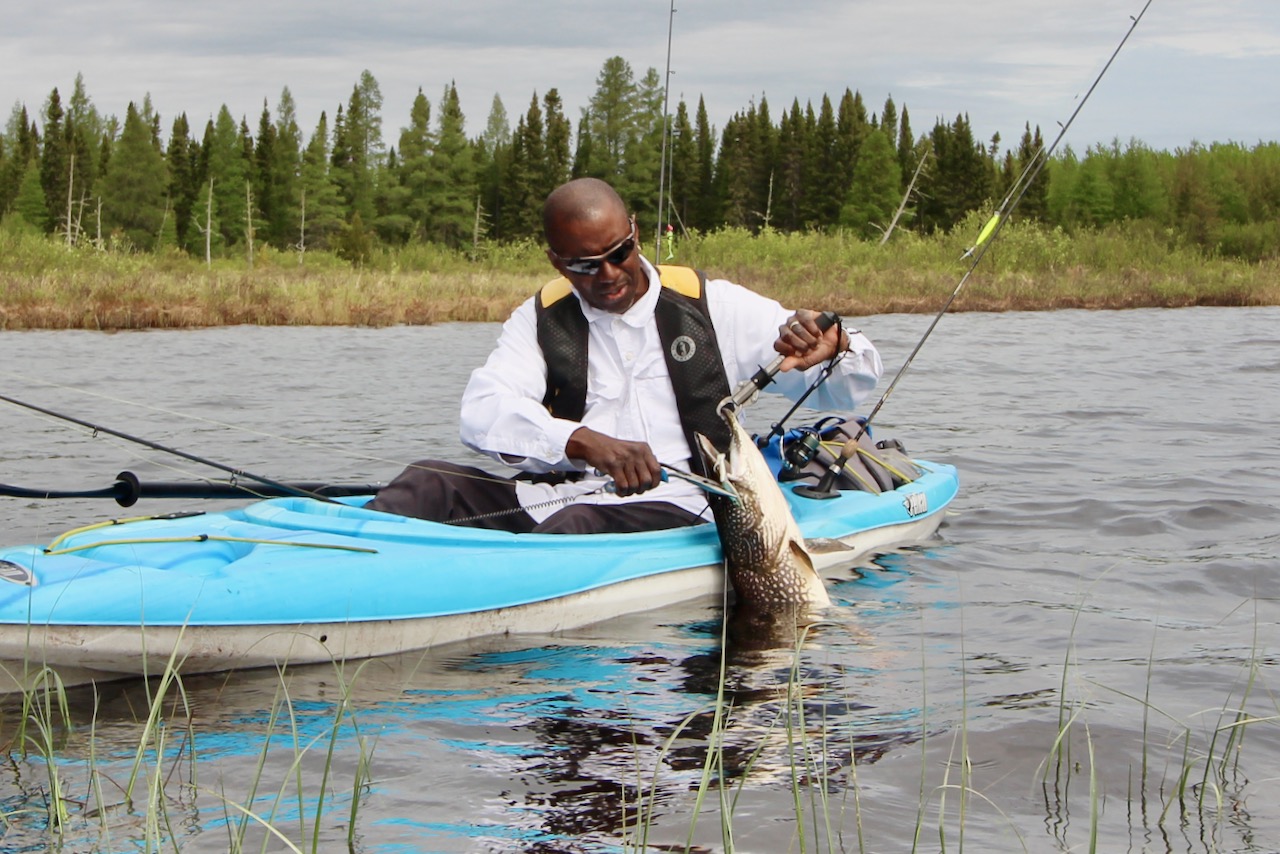 "Wow, this bay looks perfect," said my pal Wes Nelson, smiling. "And it only took us two days to find it." That made me laugh, because it was the closest bay to our outpost cabin, yet we'd passed by it numerous times without making a single cast. Exactly 48 hours earlier, we'd been dropped off at remote Whittle Lake, about 70 kilometres north of Nakina, Ontario, by Leuenberger Air Service, a northern institution that's been flying anglers to its lodge and outpost camps since the 1960s (see below for more info). Along with the third member of our group, Don Willoughby, we'd been racing all over the lake, using our contour maps and sonar to target fishy-looking spots.
As with other outfitters, Leuenberger supplies boats and motors, but we'd chosen to bring our own customized fishing kayaks. They're terrific vessels, but not really suited to running and gunning. Yet in our excitement at basically owning the lake for an entire week last June, that's just what we'd been doing. While we were catching pike and walleye, they were smaller and scarcer than we'd expected.
Finally, it dawned on us that we were fishing in the wrong places. Regrouping during an evening strategy session, we decided to eschew structure, and instead look for fish cruising the wide, shallow, sandy-bottomed bays, especially the ones fed by creeks.
Entering that nearby bay the next morning, our hunch was proven correct. On our first, second and third casts at the mouth of an inflowing creek, we landed some decent pike and walleye. Then we drifted across the bay in about two feet of water, casting among the sparse emerging weeds. Minutes later, Wes called out that something had inhaled his beloved Johnson Silver Minnow.
"Need a hand?" I called back.
"Not sure," he replied. Then he saw the fish. "Oh man, it's a pike, and the dorsal and the tail are, like, two feet apart."
Don and I converged on Wes to watch the excitement and—as anglers often do—enthusiastically offer pointless and conflicting advice. Although he hasn't been fishing that long, Wes knew enough to mostly ignore us, and focus on the fight. Big northern pike are always exciting, but handling one by yourself in a small boat is bare-knuckle stuff, somewhere between a bull ride and a roller derby.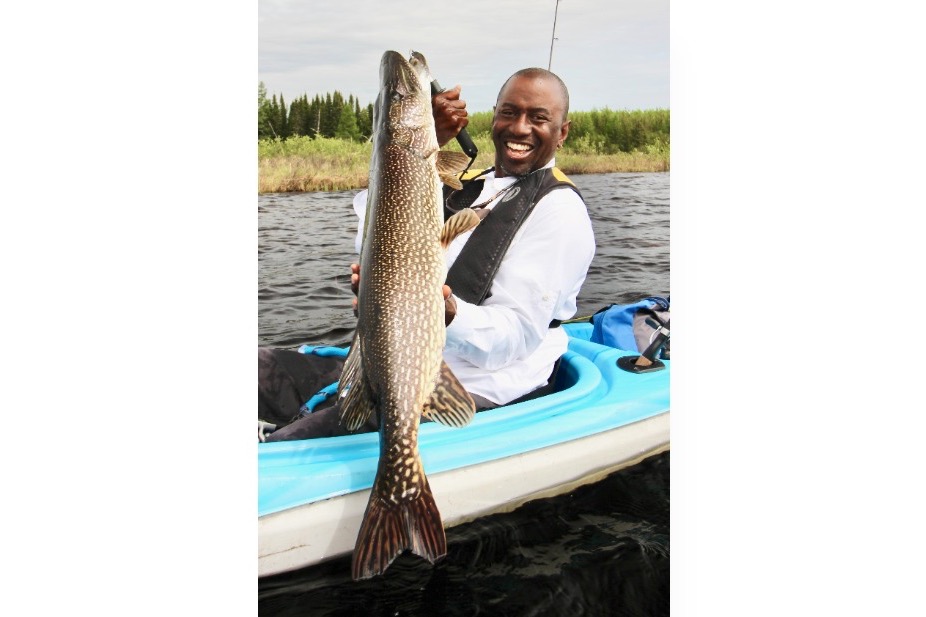 Finally, Wes laid his hands on the beast and hoisted it up for a quick photo (above). His paddle was floating away, and his rod and reel were dragging behind in the water, but he had the fish—43 inches of thick, well-fed northern Ontario pike. It was the biggest fish he'd ever seen, let alone caught. Outpost trips demand planning and work, but moments like this make it all worthwhile
There's also no more affordable way to experience fly-in fishing. On these trips, the outfitter supplies the cabin, boats and floatplane flight to the lake, but the cost is kept down because you bring your own food and do your own cooking, cleaning and guiding. If you're up for trying this uniquely Canadian angling adventure, check out the following pages for some tips to make it a success…
Based in Nakina, Ontario, Leuenberger Air Service offers 14 outposts and a full-service lodge on Kagianagami Lake (a.k.a. Kag), as well as charter flights for anglers and hunters organizing their own trips. All of the outposts feature walleye and pike fishing, with some also providing opportunities for lakers and brook trout. For more info, visit www.leuenberger.ca.