CHASING THE NORTH-OF-60 TRIPLE CROWN
Magnificent Kasba Lake is home to astonishing numbers of large lake trout, northern pike and Arctic grayling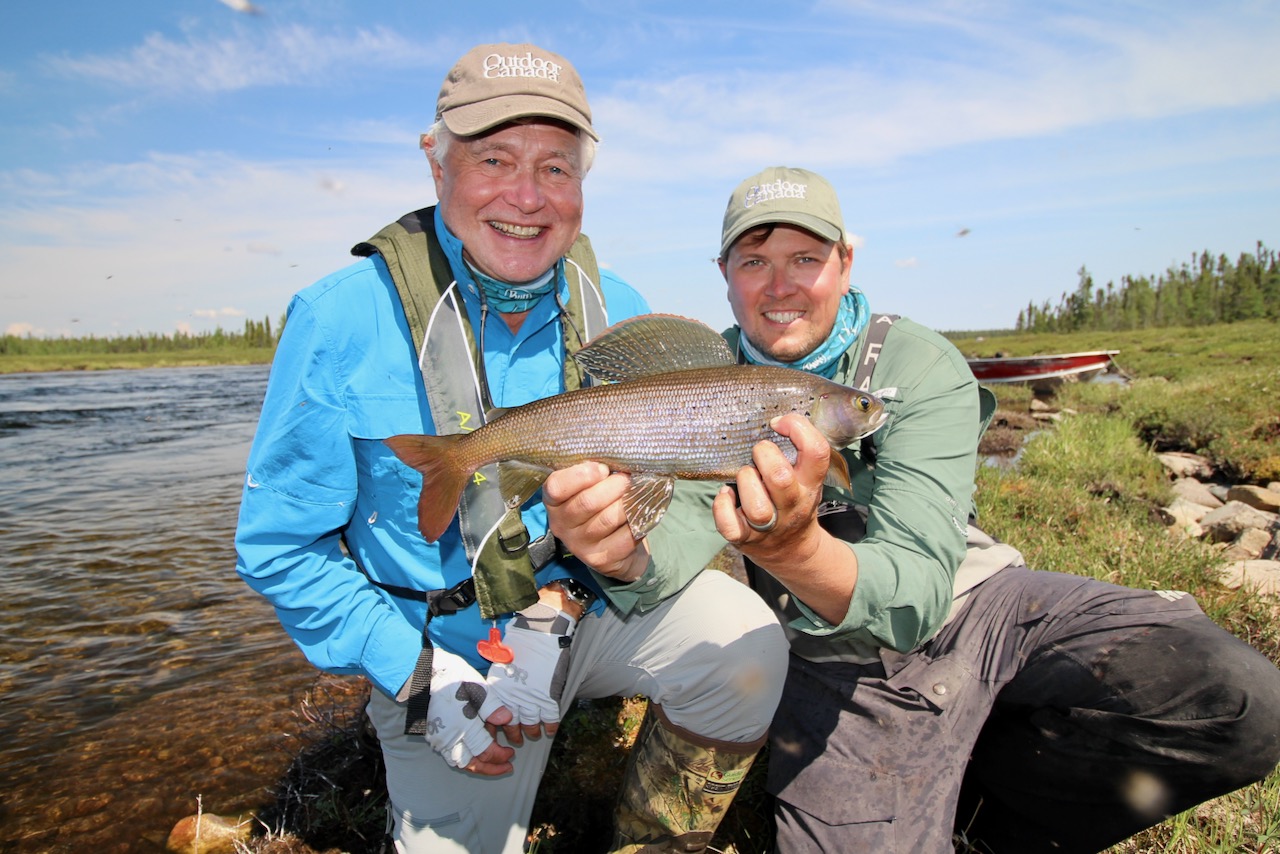 #4  The Arctic grayling are enormous, and astonishingly numerous
The pike and trout fishing at Kasba is very good, but the Arctic grayling fishery is, quite possibly, the best in the world. There are a few grayling in the lake, but the real action is in the Kazan River, which flows northward out of the lake's northeast corner, winding its way toward Hudson Bay.
Although you can reach the mouth of the river by boat, the best fishing is downstream of a series of rapids, best accessed by a 15-minute flight from the lodge. The Kazan is designated as a Canadian Heritage River in recognition of its natural, cultural and recreational values. In particular, that refers to the Kazan's unique boreal landscape, the role it plays in the migration route of the Qamanirjuaq caribou herd (the largest movement of land mammals in the world), its historical importance to Inuit and Dene culture and, or course, its world-class fishing.

Arctic grayling are the kind of fish that send outdoor writers running to the thesaurus in search of more ways to say "gorgeous." Cigar-shaped with an oversize dorsal fin, they range in colour from silver to pink to mauve, all with a shimmering, mesmerizing iridescence. Grayling are also tough fighters, thanks to the most muscular body I've ever felt on a freshwater fish. That's because they live their entire lives in swift current, to avoid being eaten by pike or lake trout, which also inhabit the Kazan. In fact, at one rapids, almost every time we hooked a grayling we'd see the form of a very large trout slide up behind it, hoping to turn the struggling fish into a meal.
Prior to fishing the Kazan, the biggest grayling I'd ever caught—or even seen—was about a pound. A two-pound grayling is considered a trophy fish, and brag-worthy anywhere in the world. In one day on the Kazan, Lynn and I caught, at a conservative estimate, 40 or 45 grayling, and only five of them were under two pounds. We weighed six of them at over three pounds, including one blimp at 3½. As Outdoor Canada's associate editor, I'm supposed to be well-informed on these things, but I didn't even know grayling got that big.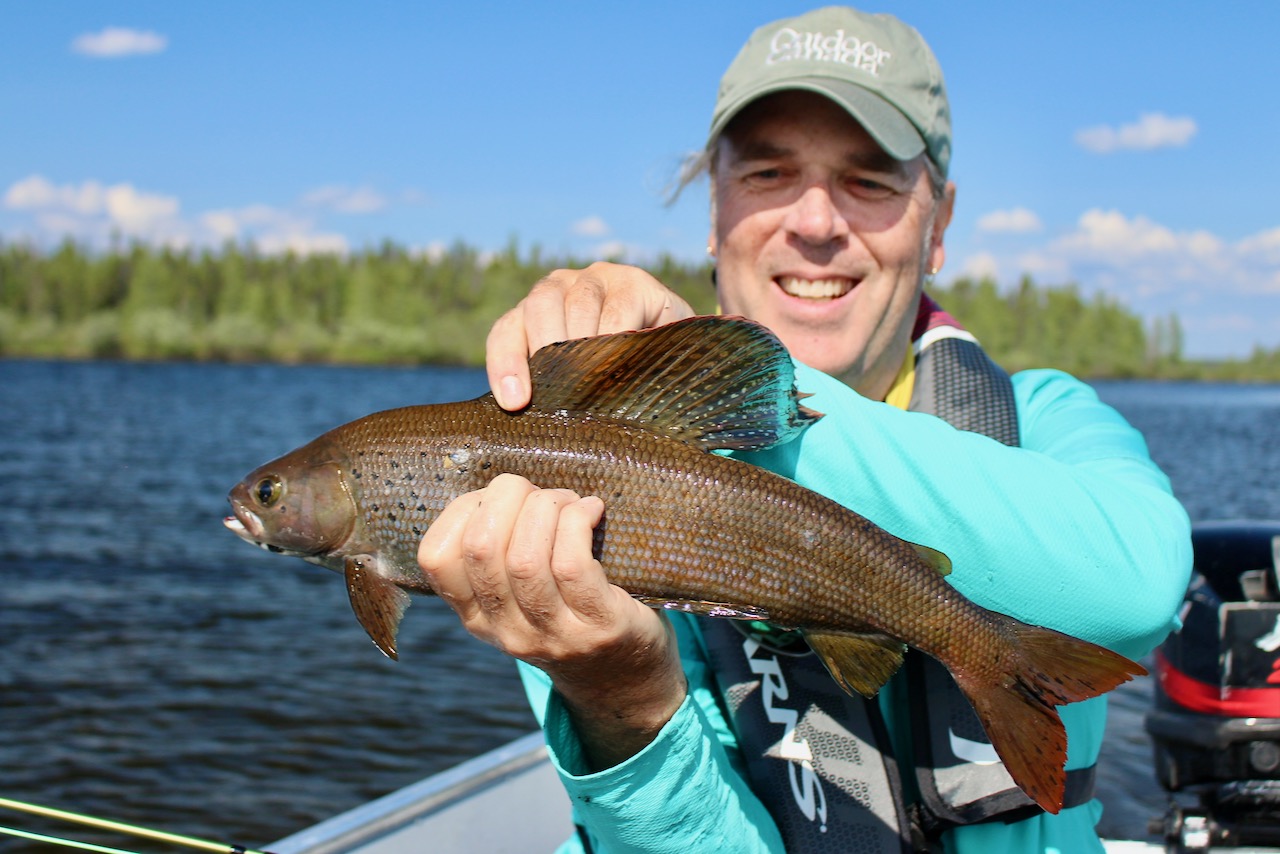 Fishing for grayling uses simple tackle, primarily small jigs, spinners, spoons or flies, but can be frustrating. They're often greedy eaters, but they occasionally get lock-jaw. Casting from a boat in the heavy current, and managing the drift of your lure also has a distinct learning curve, especially for anglers not used to river fishing. We were fortunate to find the grayling mostly hungry, especially when we fished at the rapids known as the Forth Set, late in the afternoon. There, for an incredible hour, those silvery beauties struck wet flies and spinners on almost every cast. Lynn and I also owe much of our success to Tyler, who did a masterful job of handling the boat in really tricky conditions.