CHASING THE NORTH-OF-60 TRIPLE CROWN
Magnificent Kasba is home to astonishing numbers of large lake trout, northern pike and Arctic grayling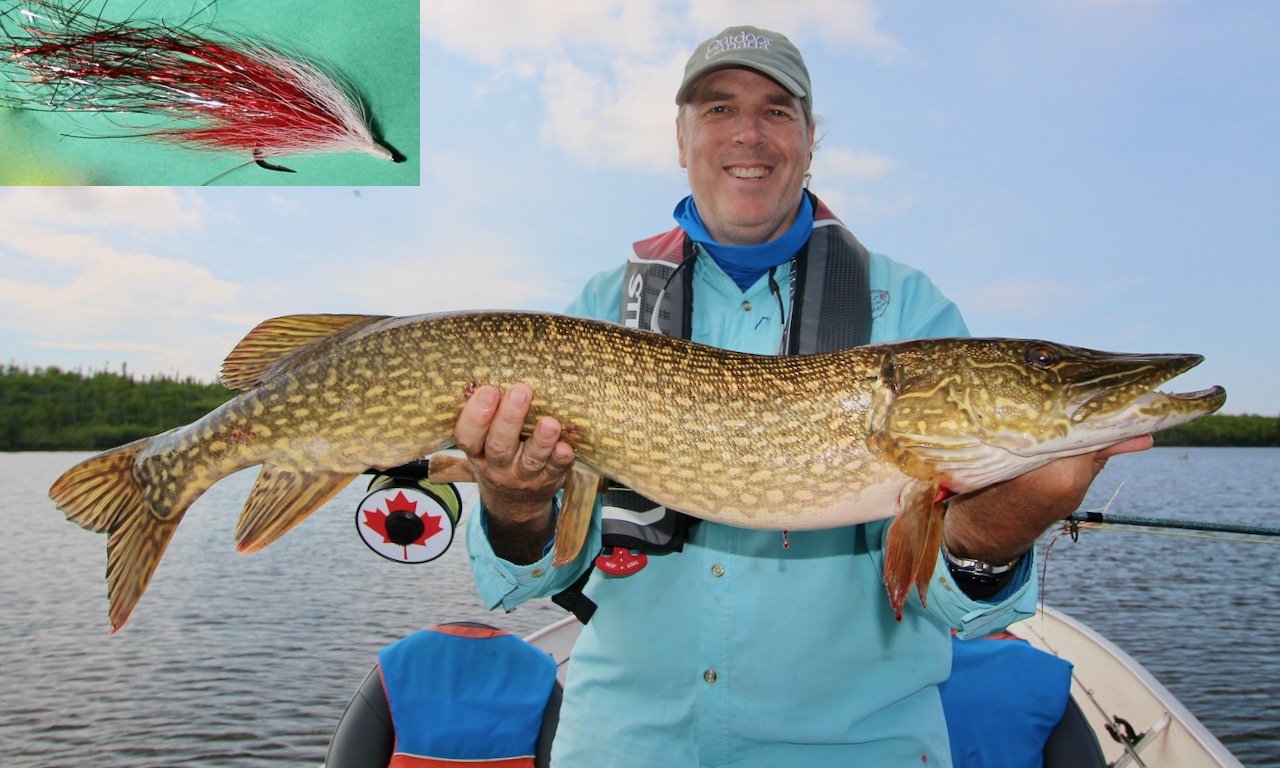 #5  You can (with a little luck) score that triple crown on the fly rod
At Kasba, I got two-thirds of the triple crown on flies, and was just a whisker and a bad bounce away from landing the final third—a trophy laker.
I've long held that fly-fishing isn't just the most fun way to catch large pike in shallow water—it's the most effective way, as well. And once again the fly rod accounted for most of my pike, and all of the big fish. My top flies were the Clouser Deep Minnow, Peanut Butter and a tinsel-tailed obscenity called a Supercharger (above), which I increasingly think may be the best pike fly ever created. I also mostly fished an intermediate sinking line, to get these big, slightly buoyant flies down a couple of feet.
Arctic grayling mostly eat bugs—and a lot of them, given their size and strength—making them an excellent fly-rod fish. And there's nowhere better than the Kazan to battle a trophy grayling on a 5- or 6-weight fly rod. A floating line works most of the time, but be sure to take along a sink-tip, sinking leader or some heavily flies. There are times when the grayling stick to the bottom, and won't move for a meal unless it's right under their nose.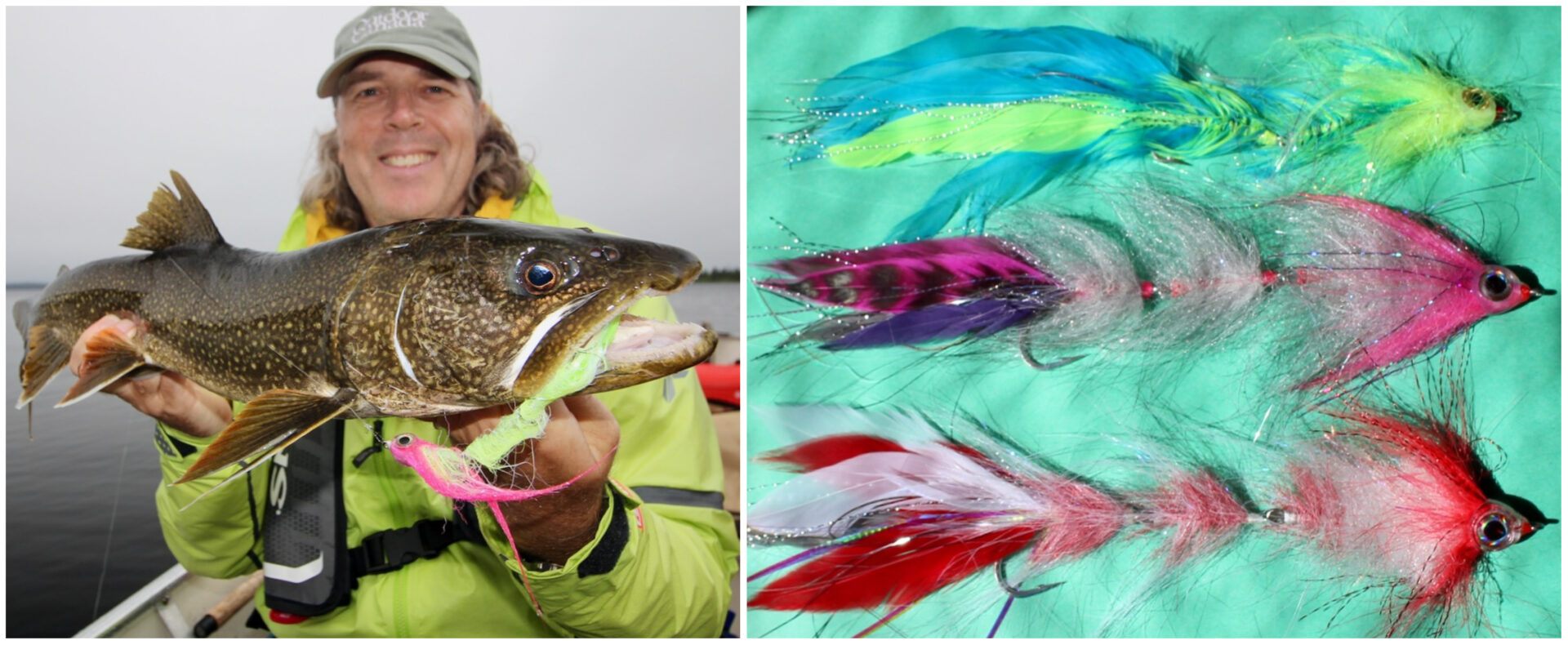 Trophy lakers are the hardest part of a triple crown to get on the fly, but it's absolutely possible. There are certain conditions in which trout, including big ones, stack up around structure that's shallow enough for fly casting. I didn't luck into that. However, on Tyler's suggestion I took my 9-weight rod and full sinking line to the Kazan where, below a rapid, I hooked a 3½ foot-long trout. I had it on for several minutes, but lost it when, in a David Attenborough-film moment, it was attacked by an even bigger trout, dislodging the fly. I'd tell the the full story now, but I'm still waiting for the notarized witness statements from Tyler and Lynn, swearing it was all true.
I also caught some nice lakers trolling 8- to 10-inch flies on a full-sinking line. My best pattern was a three-part articulated Seaducer of my own design (above). None of those fly-trolling fish topped 10 pounds, but with a couple more days on the water…