CHASING THE NORTH-OF-60 TRIPLE CROWN
Magnificent Kasba is home to astonishing numbers of large lake trout, northern pike and Arctic grayling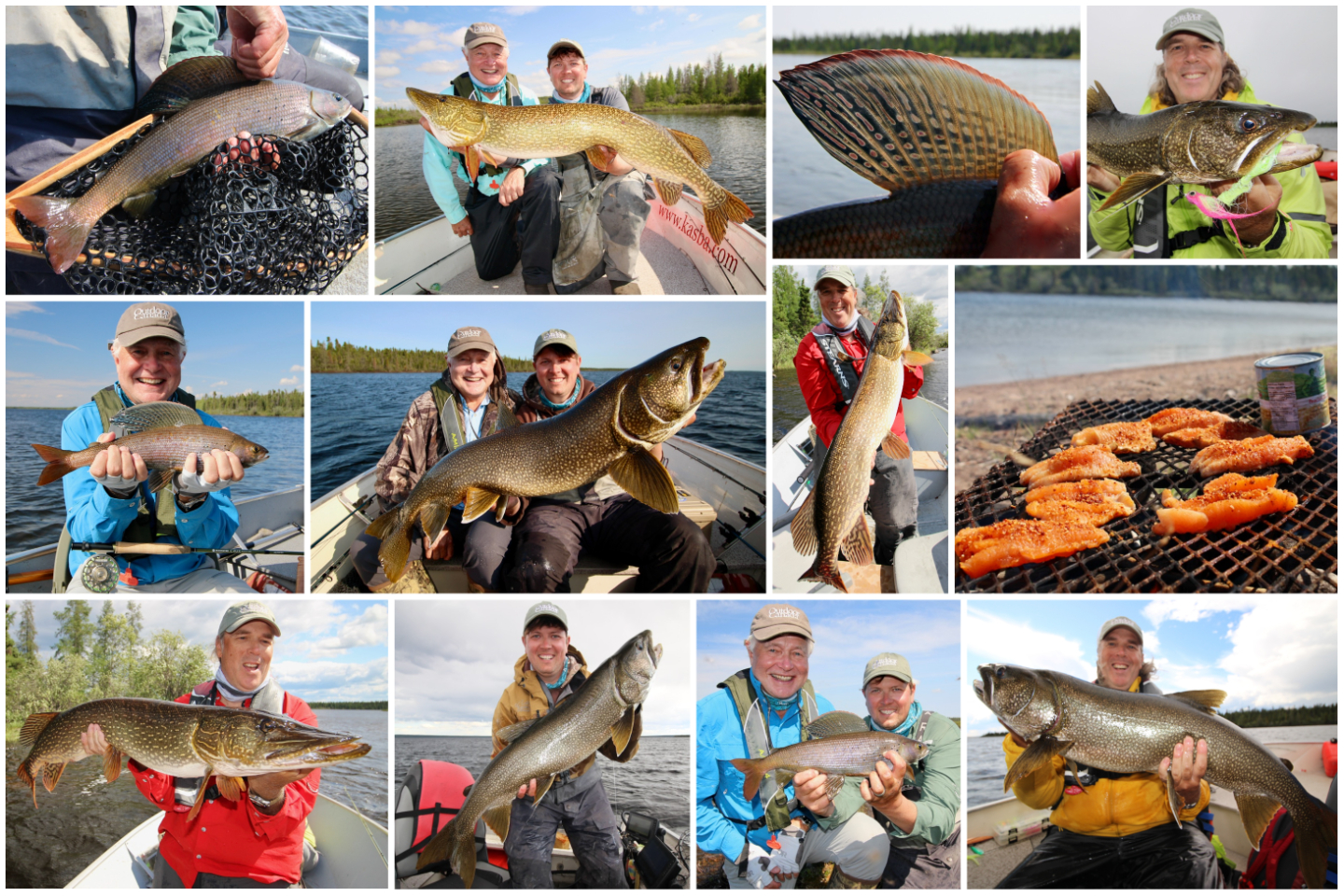 #7  The Kasba fishing experience will linger with you
I'm a pretty well-travelled angler, but Kasba Lake stands out. To be perfectly honest, the whole experience was so memorable that even now, more than two weeks later, it's still sort of messing with my head. I've been e-mailing with my pal Lynn, a veteran of 17 trips to the Canadian north, and it's been the same for him.
You often come back from a fishing trip feeling spiritually renewed. You also expect it'll take a few days to get back into the groove of your regular life. But over and over my mind has been drifting north of 60. I picture the landscape I saw from the float plane. I see that watery green-gold flash as a big pike turns on my fly. I return to the moments I spent connected to that donkey trout, feeling its every dive and run, while two-foot waves lopped over the transom of our pitching boat. I remember sitting on rounded beach pebbles, warmed by the sun, as fresh trout fillets grilled over a driftwood fire. Recalling those moments, you feel a little verklempt that it's over, grateful, even astonished that it all happened, and also buoyed by the hope you'll get to see it again.
It's just that kind of place.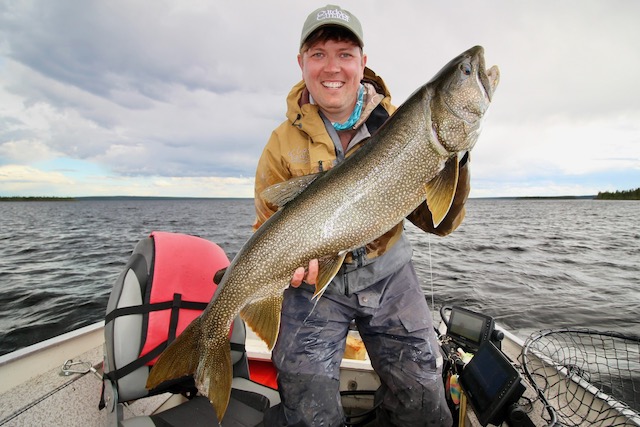 Finally, both Lynn and I owe a huge thank-you to our week-long fishing partner, head guide Tyler Jones, who was extremely knowledgeable about both Kasba and fishing in general, highly skilled, fun to hang out with and a master at holding fish for photos (above).
Also many thanks to Matt Hill for setting up this amazing trip (and putting up with our questions), and to the entire Kasba staff. Every single person we encountered on site, from the dock to the dishwashing station, was pleasant, professional and patient—just what exhausted and overwhelmed anglers need after a day on the water.
ABOUT KASBA LAKE LODGE

Kasba Lake Lodge is open from late June through August, offering 4-, 6- and 8-day visits, and welcomes anglers for personal, group and corporate trips. Rates include the charter flight from Winnipeg, meals, accommodations, guiding and boats (18½-foot Alumarines with a casting deck, soft seats and a 40 hp outboard). The lodge is already booking for 2023 and beyond, but if you're eager for adventure, there are still a few spaces for this very summer.
Learn more at www.kasba.com, by e-mailing Matt Hill at matt@kasba.com or calling 1-800-663-8641.