The kayak is the drag
On Panama's rugged Wild Coast, that's just one important lesson learned on the hunt for trophy fish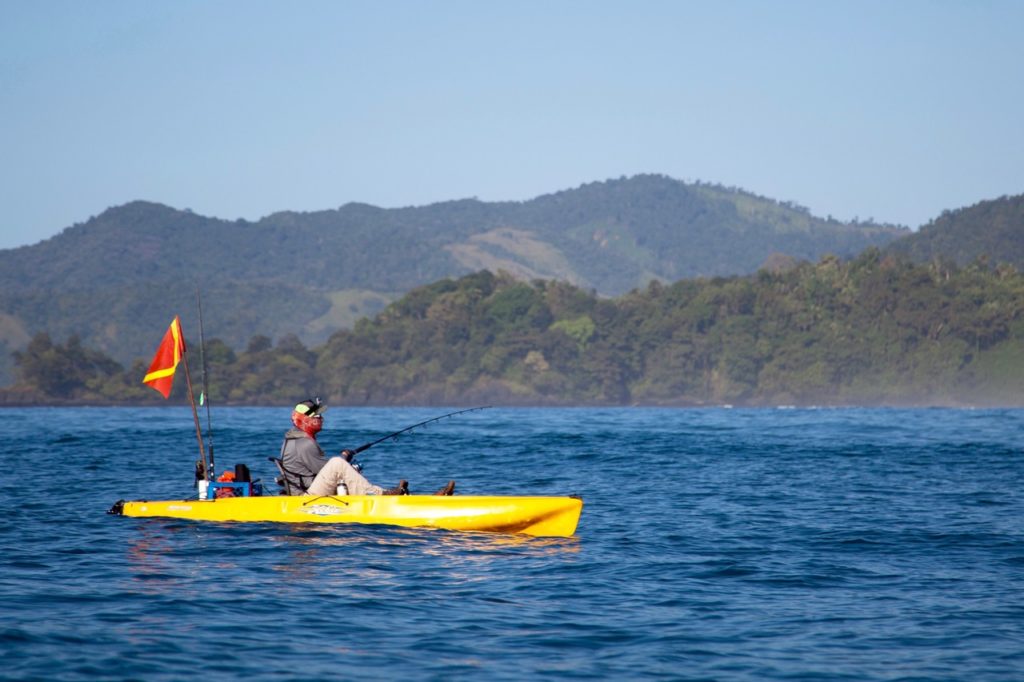 Until recently, this remote stretch of Pacific coastline was virtually unknown to sport anglers. Unlike much of Central America and Mexico, commercial fishing pressure is also light. So there are still fish here—lots of them. That includes roosterfish and cubera snapper, both of which hunt near shore in the agitated water around rocks and along beaches.
Exotic looking and extremely powerful, the roosterfish is an iridescent silver, with broad black stripes and a bizarre, comb-like dorsal fin. One weighing more than 20 pounds is boast worthy, though they can get five times bigger than that, and even Frisbee-sized roosters are formidable fighters. The cubera is bright orange, with a huge head, massive girth and ferocious teeth, and it's not to be trifled with. The average cubera runs 40 pounds, and these fish are notorious for heading into the rocks when hooked.
Other common local species include yellowfin tuna, dorado, jack crevalle, trevally and sierra mackerel, plus various smaller snappers, groupers, jacks and pompanos. This bounty is why Pascal Artieda, a globetrotting angler from France, founded Panama Kayak Adventures and built the Tembladara Fishing Lodge here. The charming location includes three guest cabins and a rancho-style dining and lounge area, all constructed of deadfall timber Pascal hauled out of the forest with a team of horses, and hand-milled by chainsaw. Backed by dense jungle and overlooking a black sand beach, it's basically paradise. Pascal operates the lodge in partnership with the U.K.'s Sam Wadman, a self-described "fishing nutter," who first visited as a guest, and loved the place so much that he signed on.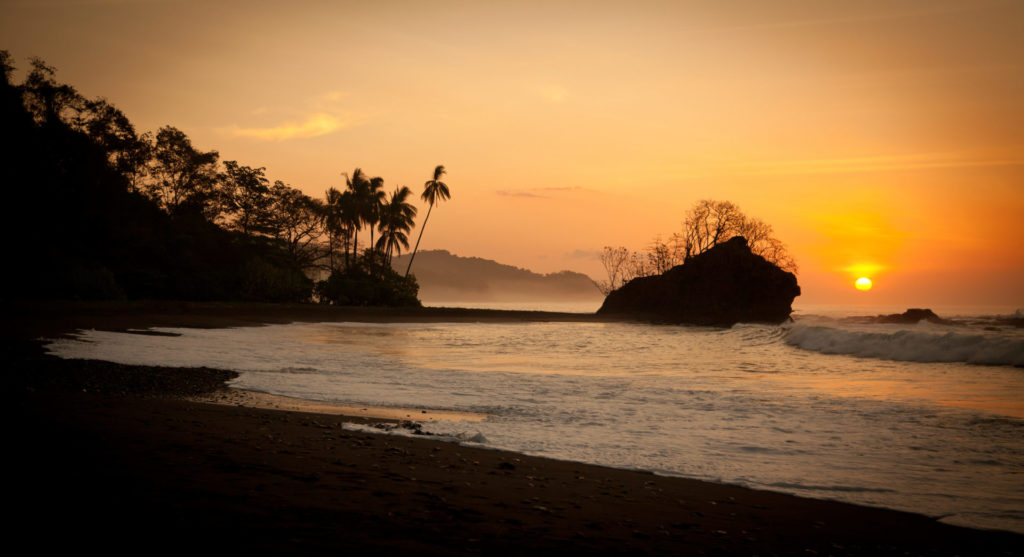 The three other guests and I spent our arrival day setting up our lodge-supplied saltwater rods and 5000-series reels, and discussing the unfamiliar fishing techniques we'd be using. I've been an avid kayak angler for 10 years, but I'd never hauled anything tougher than a 36-inch pike into my kayak. Marine fish, however, are worlds stronger. So, I asked, how do we ever get these bruisers under control?
"It's simple," said Sam. "The kayak is the drag."