Ice fest
Worth a visit on your next outdoor adventure
We Canadians are known to embrace winter. For most of us, facing the cold without reservation is simply part of our DNA. And we don't just grin and bear it—we welcome it. Perhaps nowhere is this more evident than during the annual Gimli Ice Festival.
Not that it should come as any surprise that the fine people of Gimli, Manitoba, are cold-weather fans. Located on the shores of western Lake Winnipeg, the town was founded in 1875 by Icelandic settlers, after all. Indeed, the surrounding region was once known as New Iceland. Even today, it holds the popular Icelandic Festival of Manitoba every summer. And for the last seven years, the town has been celebrating all things winter during its annual Gimli Ice Festival.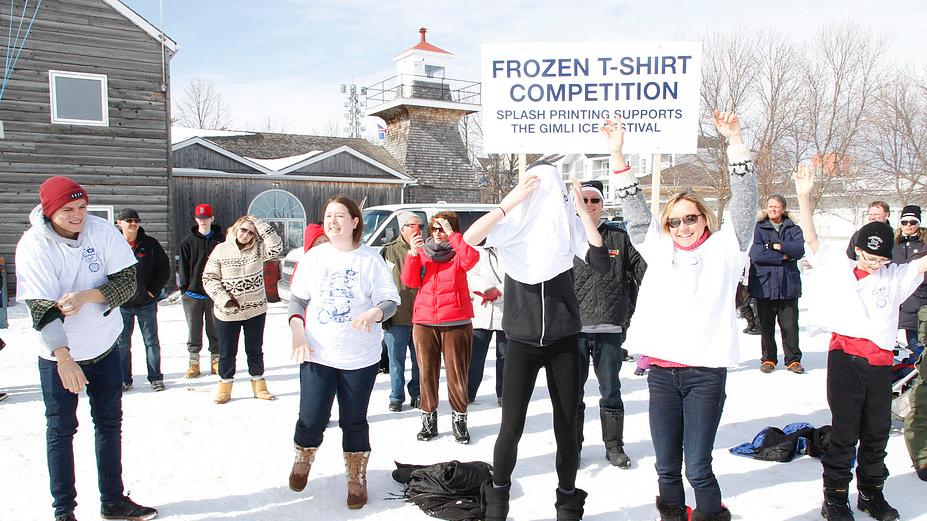 Touted as a "celebration of community, culture and heritage," this year's event is set for March 3 and 4 during ice-fishing season, complete with a full roster of cool activities. So after jigging up some of Lake Winnipeg's famous greenback walleye, visitors can head over to the festival and participate in the frozen fish toss, watch a Viking combat demonstration, savour some fresh borscht or take part in the frozen T-shirt competition, among many other activities.
As festival co-chair Susan Holfeuer once told CBC News, the event "brings people out to be together with their friends and family, get some fresh air and have some fun." And, of course, embrace the last days of winter.
Go to www.gimliicefestival.com for a complete list of Gimli Ice Festival events.