Beauchêne on the brain
Stunning scenery, awesome angling and backcountry bliss. No wonder they keep coming back to this slice of Quebec wilderness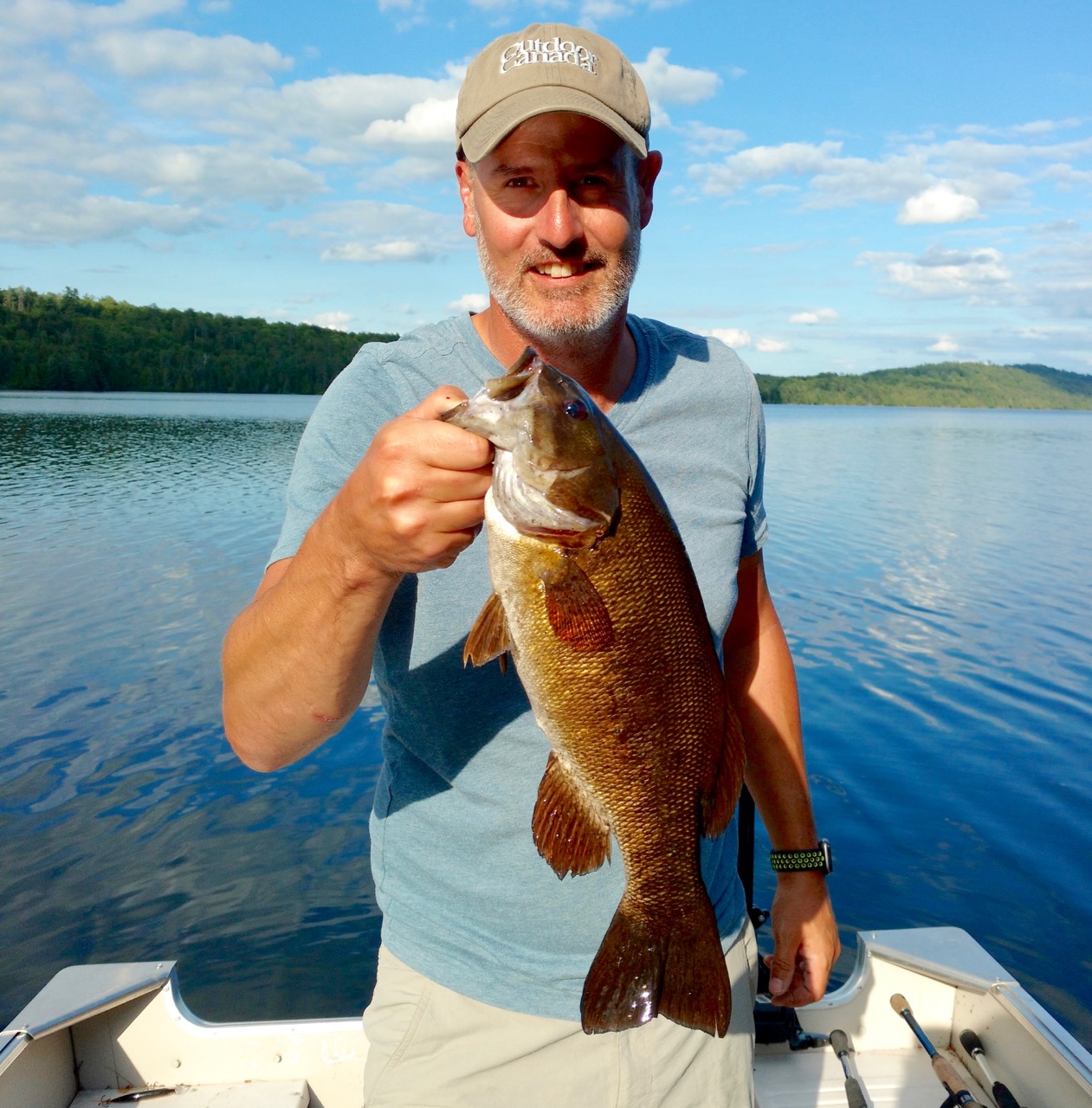 JON BAKER: It's late March as I wait for my e-mail to buzz from editor and great friend Patrick Walsh: "Boys, it's Beauchêne time again! What dates work?" My typical reply? "All of them." This annual pilgrimage is something that allows me to unplug from my normally digital life. Count me in.
The journey begins with the boys all settling in for our typically overpacked ride for the trip north from our homes in the Greater Toronto Area. Last year, we slummed it in my new Nissan Pathfinder. I wasn't too sure how the vehicle would fare, but in the end, it did its job perfectly. We also smartly rented a U-Haul trailer for the inevitable extra gear and coolers we end up bringing with us.
Once we reached Quebec and the end of the pavement, the trip in along the rocky logging road, with our traditional beer stop en route, started the real time away from technology for me. Arriving at the main lodge, we met up with Maple, the resident canine welcoming committee, and soon had our Quebec fishing licences in hand. And once we added some electric trolling motors and batteries to our cargo, we headed off onto the back roads to the Birch Lake outpost camp.
Birch is my heaven. While everyone unpacked, I immediately got a line in the water—that first cast that always reduces my blood pressure by 20 points. After a cast or 10, it was soon time to outfit the boats and get on the water. That first fish sets the tone, and as always, Birch did not disappoint. The topwater bite was on—and I had a fish on the first cast. Patrick was soon pulling them out on the drop-shot, and we registered another great start to our time in the woods. I love that place.
On the first night, we had a great meal courtesy of cook Gord and sous chef Billy. Then began our nightly euchre game, and the laughs. Days two, three and four also yielded excellent fishing, with Patrick proving that all species can be caught on the same day, regardless of the bait.
The drive to the various backcountry lakes was also entertaining, with the roads getting a wee bit rough thanks to the recent rains. Telling everyone to hold on while blasting along into massive, rain-filled holes, then watching in the rear-view mirror as everyone's head smacked off the cab ceiling made me both smile and feel a little bad.
Beauchêne for me and the rest of our crew brings relaxation, happiness and the best of friends together for a few days out of the daily grind—I can't wait for this year's e-mail to do it all over again. Did I mention I love that place?