The winning images from Outdoor Canada's 10th annual photo contest!
These fantastic photos celebrate fishing, hunting, wildlife, wild places and outdoor family adventure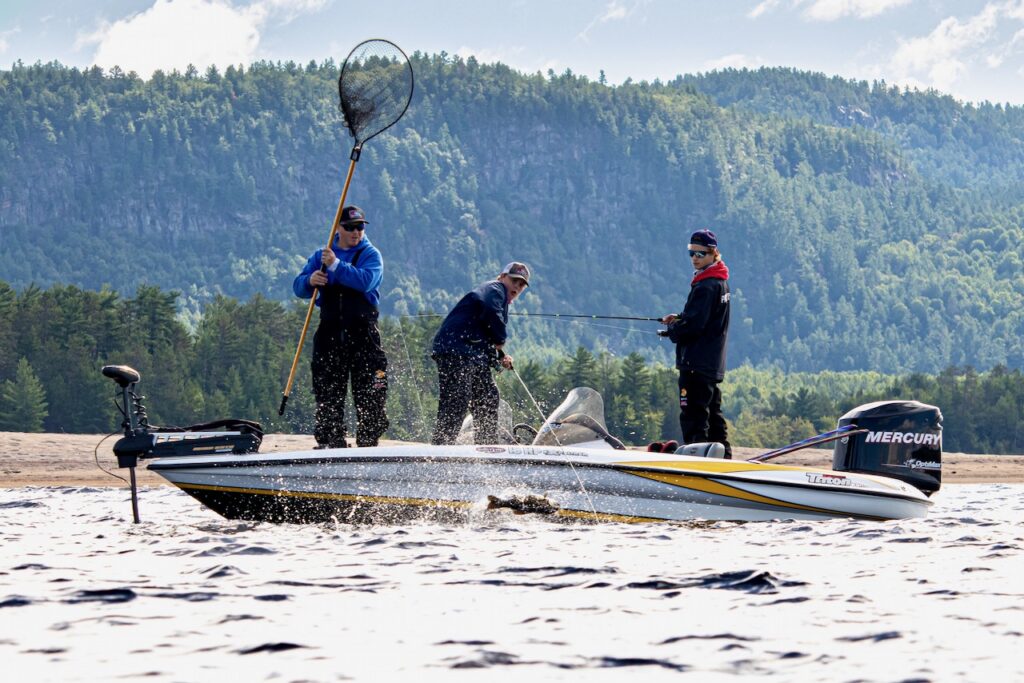 FISHING 1st place
Photographer: Jordan Wilkinson
Where: Ottawa River, Ontario
When: August 2020
Details: Wildlife photographer Jordan Wilkinson takes photos for the Petawawa Junior Bass Anglers and snapped this shot during the club's last tournament of the 2020 season. "I had been trying to capture some surface breaks, so when I checked my camera, I was very happy to see this picture," he says. Wilkinson says he photographs each team from his boat so they can have such special moments frozen in time.
Prize: $500 Rapala Prize Package