The winning images from Outdoor Canada's 10th annual photo contest!
These fantastic photos celebrate fishing, hunting, wildlife, wild places and outdoor family adventure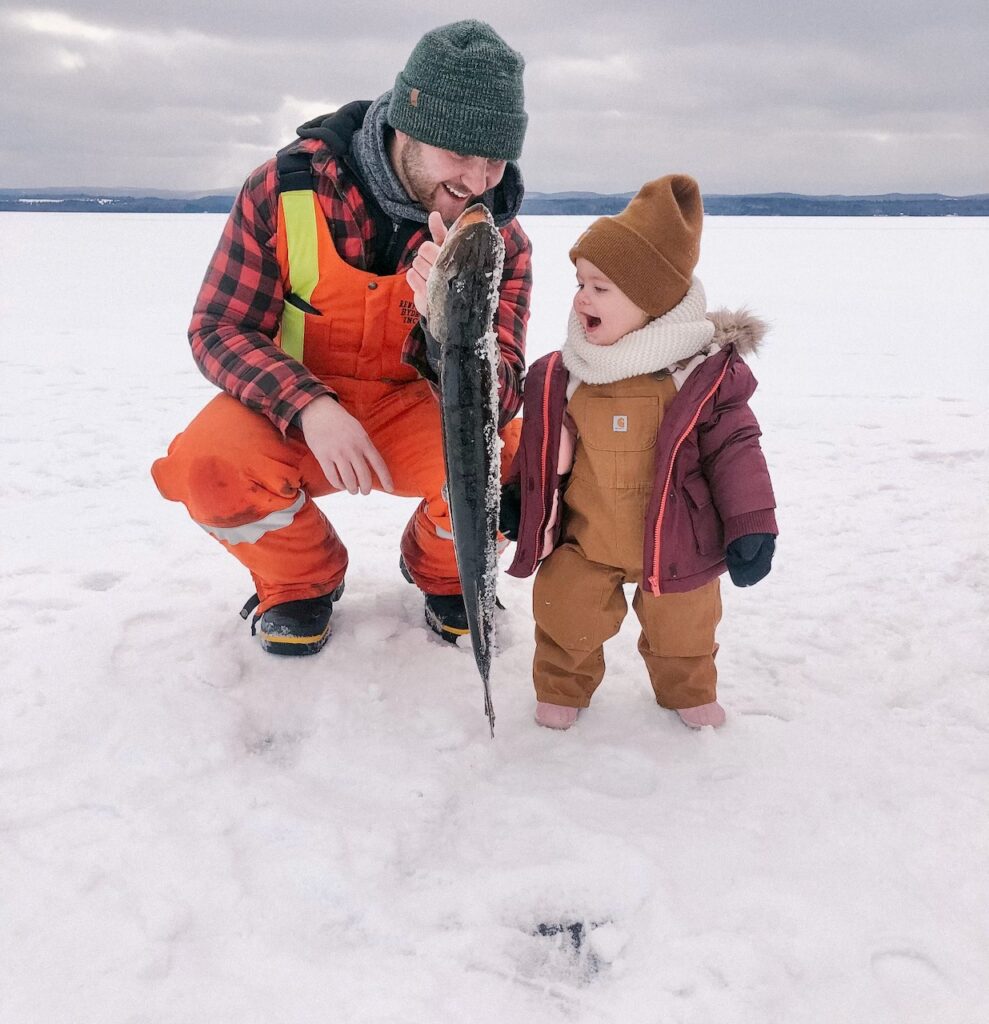 FAMILY 3RD PLACE
PHOTOGRAPHER: Emily Skebo
WHERE: Golden Lake, Ontario
WHEN: December 2020
DETAILS: Talk about winning smiles. Emily Skebo snapped this timeless shot of her husband, Kirk, with their then one-year-old daughter, Hallie, on Ontario's frozen Golden Lake early last winter. It was the toddler's first-ever ice fishing trip. "We rang in the New Year with this seven-pounder," says Kirk, an avid angler and hunter who typically targets whitetails, moose, walleye, lake trout and, clearly, pike.