The winning images from Outdoor Canada's 10th annual photo contest!
These fantastic photos celebrate fishing, hunting, wildlife, wild places and outdoor family adventure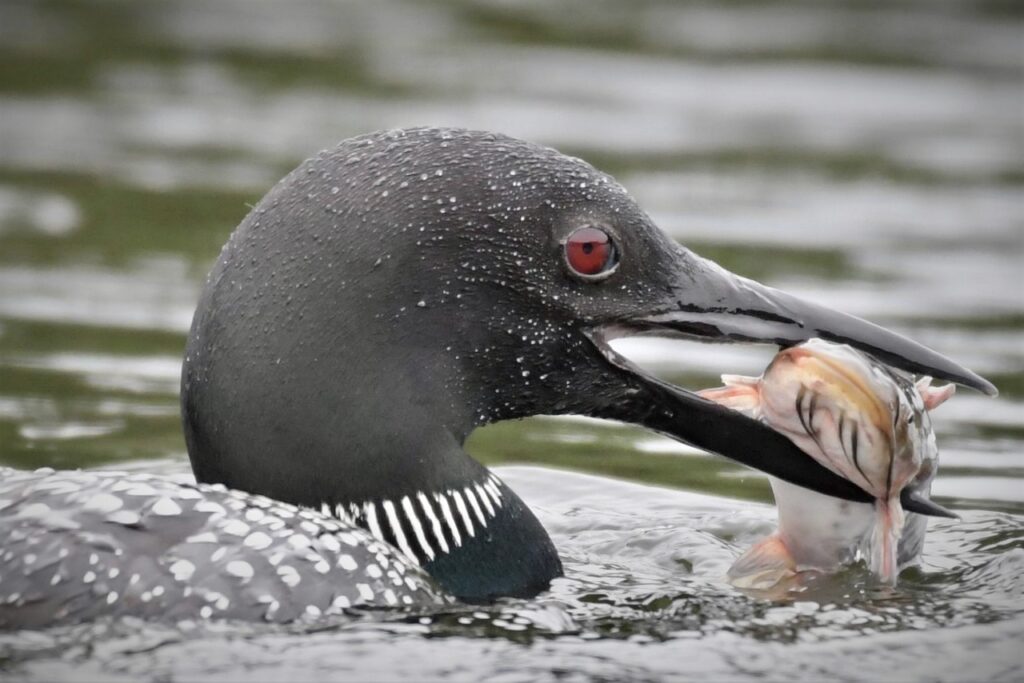 WILDLIFE & WILD PLACES 1ST PLACE
PHOTOGRAPHER: Derrick Colquhoun
WHERE: Kecil Lake, Ontario
WHEN: August 2020
DETAILS: Derrick Colquhoun and his wife, Tanya, were on their pontoon boat last summer when they spotted several loons feeding. "This particular loon caught our attention as it appeared to be playing with a large fish," he says. "The loon would hold the fish it in its beak, release it, and peck at it over and over." The couple soon realized it was a catfish, and the loon was picking off the barbs before swallowing it.
PRIZE: Thermacell Outdoor Comfort Pack