10 things to know about Panama's awesome kayak fishing
Experience is the best teacher, but these tips will get you up to speed
#7 Live bait is the best way to hook trophy fish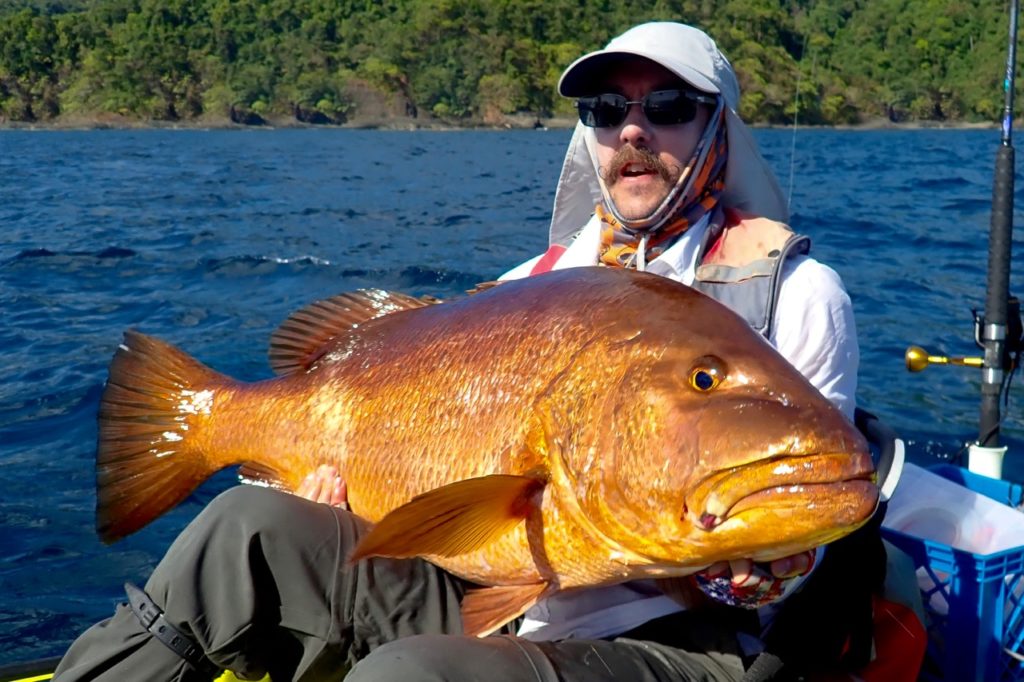 Big roosters and cuberas are sometimes caught on lures, but live bait is the most consistently productive presentation for trophy fish—by far. The most common baits are 12- to 18-inch bonitos, which are typically caught by lodge staff, fishing from the panga with rod and reel. The guides quickly bridle the unlucky bonito onto a 12/0 circle hook, already rigged to a stout rod with a level-wind reel, and deliver the whole outfit to your kayak, ready to fish. Bait isn't always available, so every single bonito is precious. And the moment you get a live bait in the water, you need to be ready for anything.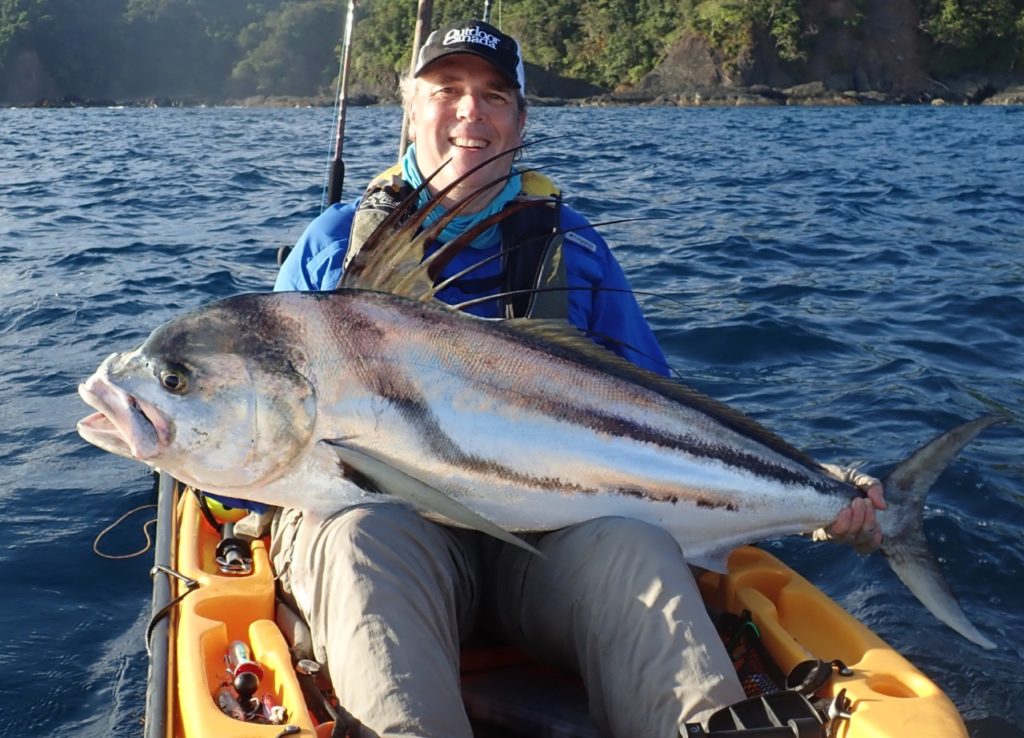 Slowly trolling live bait is less straightforward than it sounds. There's no room for error, and you need to stay sharp. As you troll the bonito, the drag on the level-wind reel is set lightly, and you can feel the bait tugging. You might even feel the bait become agitated as a predator closes in.
This is very exciting, but you need to stay cool. When a fish takes your offering you have to let it run, while spinning the kayak to face the bait. Then, after waiting 10 or 15 agonizing seconds, you flick the drag into high gear. If it's all gone perfectly, you lift your rod and the line goes tight to the most powerful fish you've ever felt.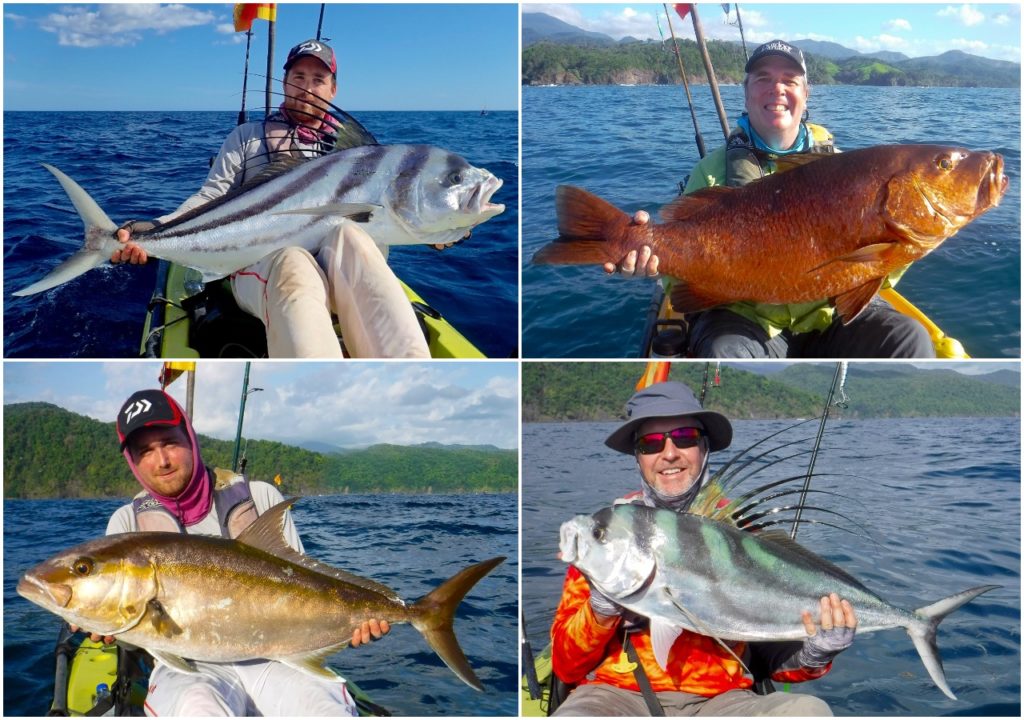 Because you're using circle hooks, most fish are lip hooked, avoiding the often-deadly deep hooking that can happen when using bait. This greatly reduces fish mortality since fish are barely injured, and can quickly be unhooked and released.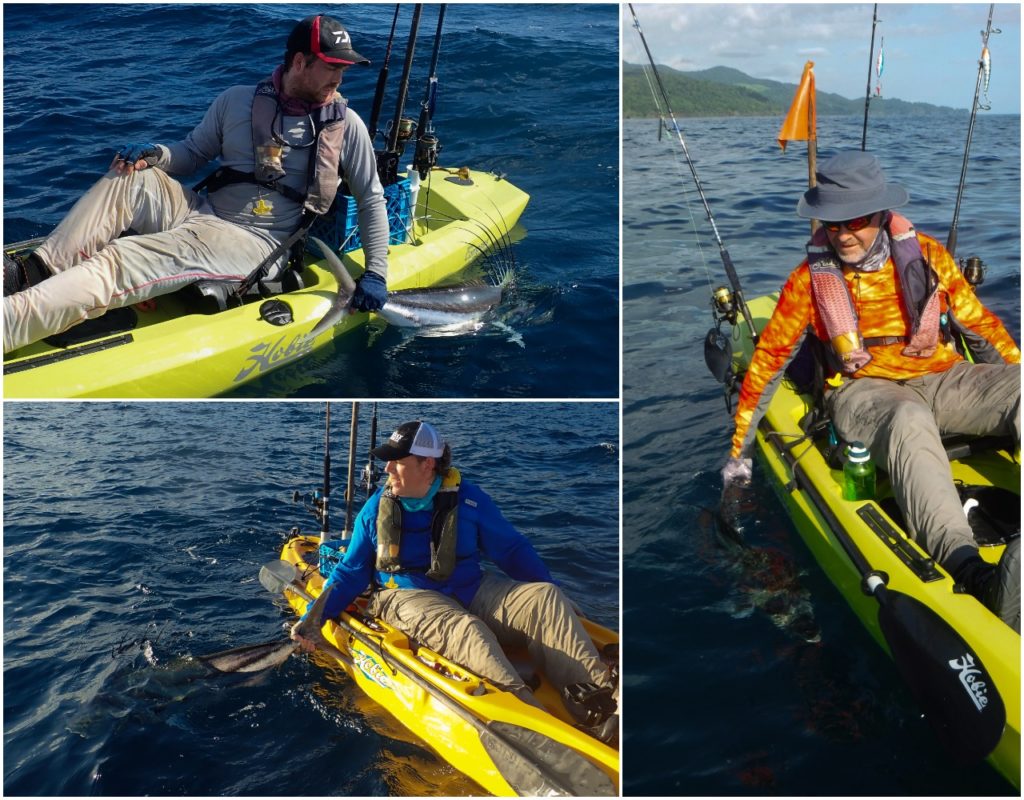 Lodge policy is to release all roosterfish, cuberas and other trophy-class fish. And believe me, watching a big rooster swim away is just as satisfying as catching it in the first place.