Slab Secrets: Part 1
Where to Find Spring and Early-summer Slabs, and How to Hook 'em
As the days warm, the trees bud and the lilacs bloom, black crappies will be flooding the shallows to spawn, making for some of the fastest and finest fishing of the season.
#1 Find Warm Water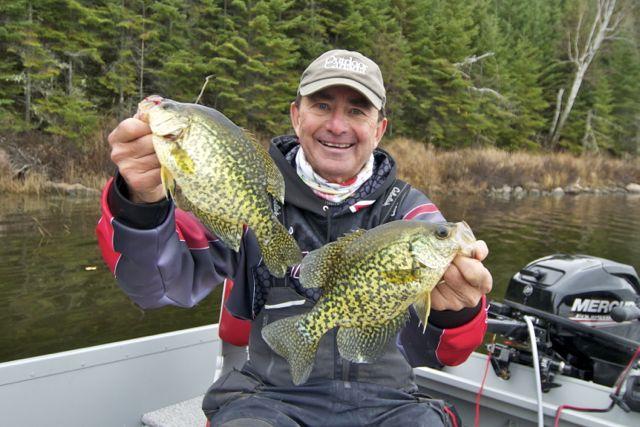 Pre-spawn crappies are always looking for the warmest water they can find. The best places to start your search, then, are the warm-water areas where you know they'll eventually be spawning—green pencil reeds, flooded brush, fallen trees, sprouting beds of cabbage and isolated shallow rock piles.
After you've identified one of these hot spots, move away from it, all the while keeping your eyes glued to the water temperature reading on your sonar screen. At this time of the year, marking a school of crappies on your sonar is a bonus—what you're really looking for is the warmest possible water. You'll usually find it along the north shore of the lake, in the south-facing bays, coves and indentations that warm up first. Even a one- to three-degree temperature difference is important, so concentrate your early-spring crappie search in such places.