Slab Secrets: Part 1
Where to Find Spring and Early-summer Slabs, and How to Hook 'em
#5 Exploring the Docks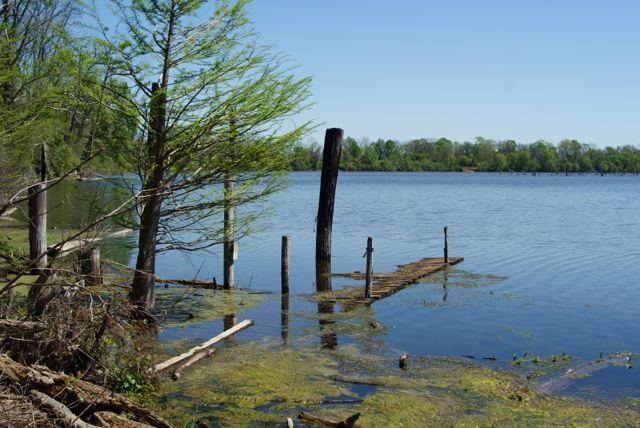 Casting crankbaits and jigs up against a boathouse, crib dock or marina jetty may not seem as appealing as probing a lush bed of pencil reeds or a fallen tree in a wilderness lake, but it's just as effective. For crappies, boathouses and docks provide amazing shelter, and perhaps the best shady cover of all on hot, sunny spring days.
As with weedbeds and submerged trees, the best man-made cover has variety and complexity. You'll catch far more fish beside an old wooden dock built on untreated wooden posts and rock-filled cribs, for example, than you would beside a clean, plain-Jane plastic dock.
To fish a dock well, learn how to skip a jig and soft-plastic dressing under it and into the shadiest section. Use either a side-arm motion, as though you were skipping a stone across the water, or hold the jig carefully between your fingers, pull the tension tight on a short 4½- to 5½-foot rod and shoot the lure under the dock. Shooting docks is an old standby in the southern U.S., but few Canadians take the time to learn how to perform this deadly presentation.