Slab Secrets: Part 1
Where to Find Spring and Early-summer Slabs, and How to Hook 'em
#4 Probe Sunken Trees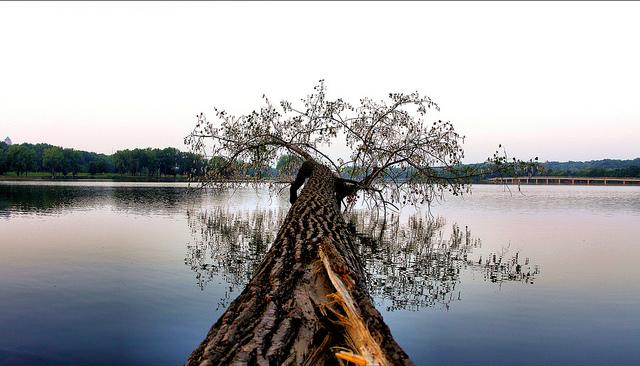 While newly emerging green pencil reeds are superb spring crappie locations during the spawn, some lakes lack the firm bottom necessary to support these lush bulrushes. When this is the case, knock on wood instead.
I never overlook a fallen tree any time I spot one in the water. But just as certain reed beds attract more crappies than others, so, too, do different kinds of wood. The secret? The ganglier the tree, the better the fishing. Indeed, I've spent as much as a half-hour or more plucking as many as 25 or 30 crappies from a single blowdown.
Many anglers miss out on these top prizes, though, by drifting in much too close. They'll park the boat beside the half-submerged tree, pitch a jig into the heart of the cover and hook a slab-sided beauty, only to spook all the fish on the fringes. Crappies love to hover and suspend around objects, even in shallow water, so when they find a piece of cover such as a fallen tree, they spread out and loiter around the outside edges.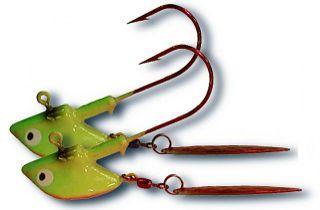 Knowing this, I keep my distance and cast a small crankbait—Rapala Scatter Raps are my favourite—or a 1/8-ounce ReelBait Flasher jig (above) tipped with a Trigger X minnow or grub. The monster crappies that patrol the outside edges of the cover will practically knock the rod out of your hand when you pitch your bait up against the bark and try to swim it away.
Next